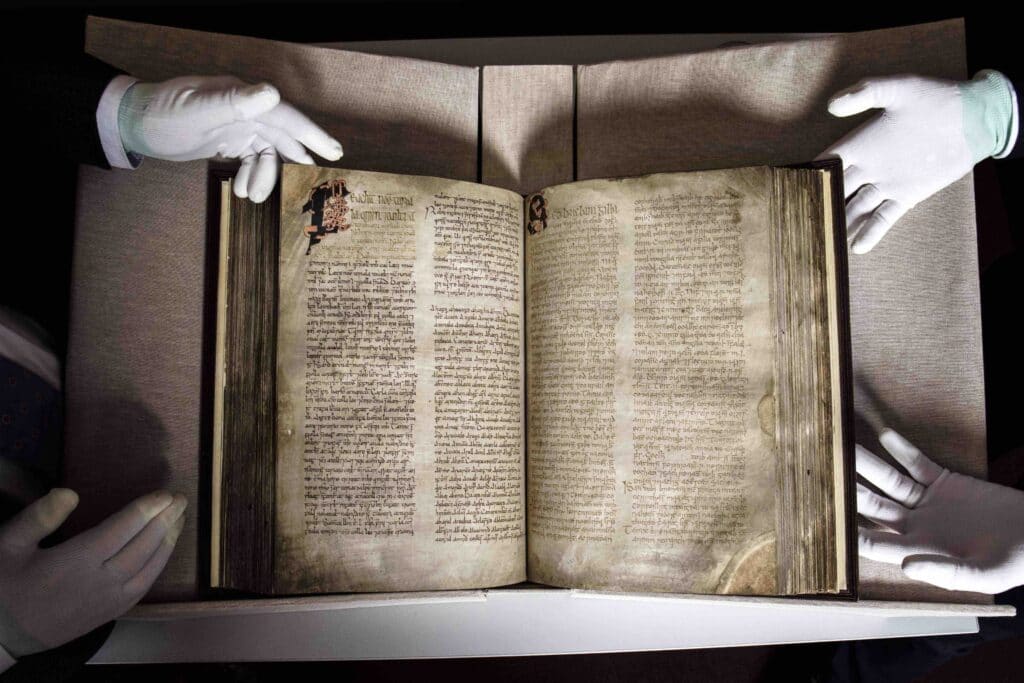 The Book of Lismore, created in the late 15th century, has been donated by the Trustees of the Chatsworth Settlement to University College Cork (UCC). This major medieval manuscript, created at Kilbrittain in West Cork, in a golden age of Irish literature, is rightly considered as one of the Great Books of Ireland.
The Book of Lismore, consists of 198 large vellum folios, and contains important texts, many drawn from Irish tradition and others that are translations of contemporary European works. The Book reflects an Ireland that was deeply engaged with the contemporary European culture of the time.
Compiled for Fínghin Mac Carthaigh, Lord of Carbery (1478–1505), the book became known as Leabhar Mhic Cárthaigh Riabhaigh. It begins with religious-themed material, mainly lives of the Irish saints and apocryphal tales associated with them, before passing on to material in translation: the History of the Lombards and the Conquests of Charlemagne.
The Book also contains the only surviving translation in Irish of the travels of Marco Polo, which adds to the exotic, outward-looking ambience of the manuscript. Marco Polo is followed by a collection of native, secular texts dealing with the theme of Kingship. The Book concludes with the exploits of the popular mythological hero Fionn mac Cumhaill and the Fianna, as told in the lengthy tale known as Agallamh na Seanórach.
The Book of Lismore, which was welcomed back to Cork this week by UCC, will eventually be displayed to the public in a Treasures Gallery that UCC plans to develop in its Boole Library.
The history of The Book begins in the late 15th century, when it was compiled for its noble patrons, Fínghin Mac Carthaigh (McCarthy) Riabhach, and his wife, Caitilín. The writing took place probably at Kilbrittain Castle, home of Mac Carthaigh. It also has connections to the Franciscan house at nearby Timoleague, which was associated with the family of Mac Carthaigh Riabhach since its foundation.
The Book of Lismore has been in the possession of the Cavendish Family and their ancestors since the 1640s and kept at Lismore Castle, County Waterford, and in more recent times at Chatsworth House in Derbyshire.