Most days, seventy-five-year-old Peter Carney, Skibbereen, hums a happy tune. The energetic musician, who always tries to look on the positive side of life and finds it difficult to keep still, has taken lockdown and the pandemic in his stride. One thing he really does miss however is his weekly music session with participants from CoAction. "It's very frustrating," he says "especially when so many people got so much enjoyment out of those sessions."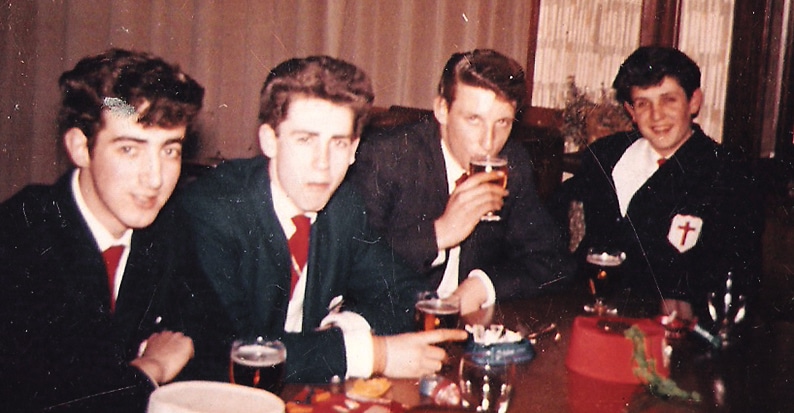 Peter started volunteering at CoAction in 2015. "They told me about this chap living in a retirement village; 60-years-old, blind since birth, who loves music and plays the harmonica. I was asked to collect him each week and bring him to the music session at CoAction," explains Peter. "That's how it started and for the past four years up until last March, every Wednesday afternoon, from 2-3pm, that music session with all the boys and girls of CoAction was the highlight of my week."
Peter grew up in an Irish community in west Ealing, London. After learning to play guitar as a teenager in school, he formed a band with his cousin and they recruited a drummer, who went on to become known as John 'Speedy' Keen, best recognised for his association with the rock band Thunderclap Newman. He wrote 'Something in the Air' (1969) for the band, which reached No. 1 in the UK Singles Chart.
After school, Peter joined a band called The London Beats and toured Poland for three months. "Something got lost in translation and the Poles advertised us as The Beatles," says Peter laughing. 'We played to crowds of 18,000 people!"
Peter went on to join Geno Washington and the Ram Jam Band, an internationally successful soul band in the 1960s.
"If you search us on youtube, I'm the good-looking 21-year-old bass player," he says lightheartedly.
Peter spent three years with the Ram Jam Band, but after getting married and having two children, he decided to pack in his music career to settle down and spend more time with his family. "I thought, I can't do this anymore, so I came home and got a proper job!" he says. Peter became a milkman and then a mini cab driver. "Anything that wasn't too ordinary," he explains. In 1974, the family immigrated to Australia, where Peter found work in construction and later with the Department of Social Services. After retiring at the age of 65, he relocated to Ireland with his wife. "My wife has relatives in West Cork, which is why we settled here," he explains.
As well as volunteering with CoAction, Peter became very involved with the Open Door drop-in monthly music sessions at Skibbereen's 49 North Street, a hub that promotes creativity and wellbeing.
He also went on to tour with the Claddagh Rogues, a band that was instrumental in helping the singer James O'Flynn turn his life around.
On October 16, Peter is hoping to do a live community broadcast with other musicians from 49 North Street, as part of this year's West Cork Feelgood Festival.
"You don't have to be musical to enjoy the music," says Peter. "Your voice is your instrument so tune in and sing-a-long."
Life just isn't the same without music in it. "What do I do now without the sessions? I phone my mates, discuss music and then you just turn on Netflix don't you," he says.
"The worrying thing is that I'm coming to the end of my chores in the house," he says laughing.