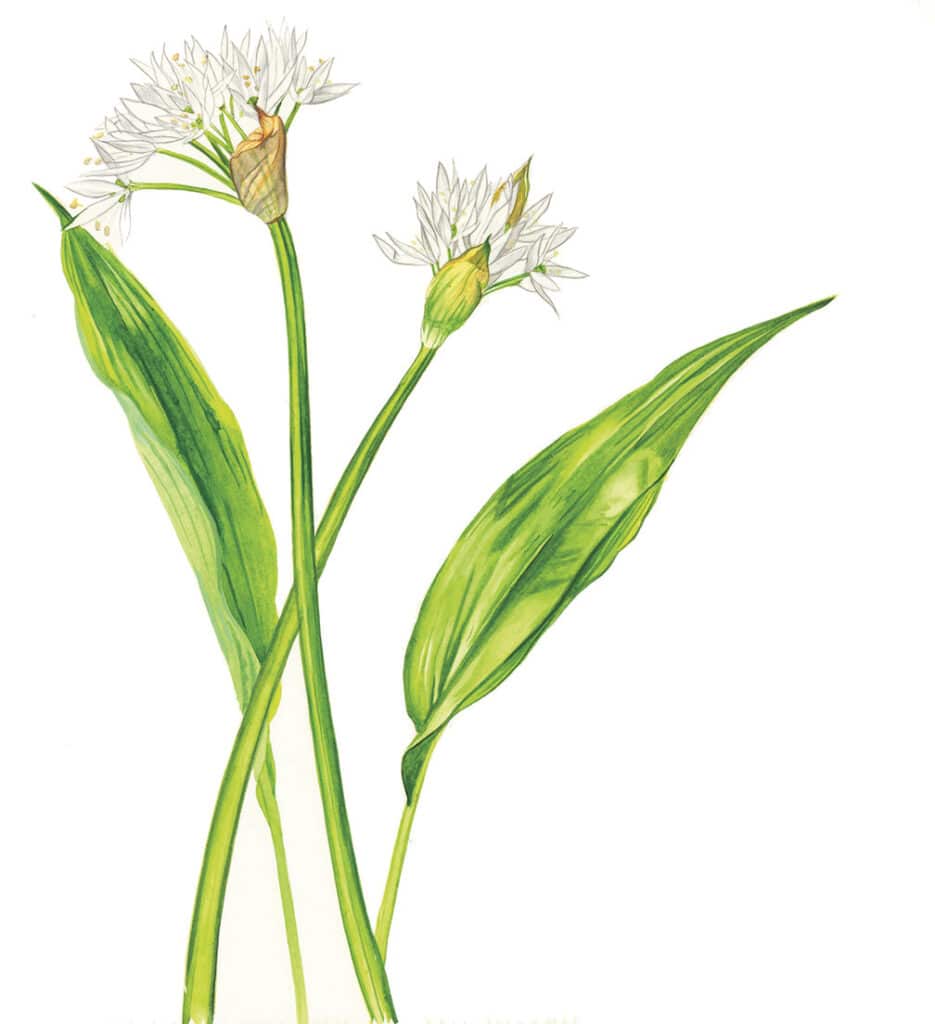 There is a lot of talk today about our connection with nature and how, in both rural and urban areas, we need to find ways to reconnect and see the importance of wild spaces for wildlife and for us. Picking and gathering wild plants for food is a literal connection: tying you in directly as you bend down to gather a spring salad from the ditches on a small back road and linking you with the habitat you are in, as you begin to understand which plants grow in which habitats – like fresh water, hedgerows and seashores. 
Foragers can be protective sometimes about their spots, but many wild foods are very abundant and, through abiding by basic foraging respect rules, for example only collecting enough, there is usually plenty for everyone.
In our dire need for conservation of these spaces, there is also the thinking that we will more likely be prepared to fight to preserve them if we use them as a food source, as well as leaving them for wildlife to feed and shelter in. Possibly then we can start to move to grow these spaces once again in line with current climate targets – basically more hedgerows and more woodland can mean more wild pickings to supplement our other foods!
Kilcoe Studios, in Ballydehob is bringing together a group of people who are passionate about the value of wild plants, herbs and traditional food ways.
Cothú (Nourish) is a weekend of talks, tastings, outdoor foraging and an exhibition of works by Samuel Arnold Keane. It takes place on the weekend of May 13 and 14 at Kilo Studios in Ballydehob. You will find more information about the speakers and foraging on Kilcoe Studio's website (under craft and heritage) and also on Instagram.
Saturday
Talks and Tastings
10-11am – Sonia Caldwell, Kilcoe Studios: Gathering wild food throughout the seasons.
Sonia will share her learning over the years – the best approaches, best resources, where to start and some samples of the most common edible plants.
11.30am-1pm –
Rosari Kingston, Herbalist : Why Use Herbs?
In this talk, Rosari will look at some of the most common herbs, how to use them, and why they are useful.
2.30-4pm – Max Jones,
Up There The Last :
Traditions of the Sea.
This is a talk and tasting to connect us to the past with foods from the wild, preserved by observing traditional methods.
5-6pm – Tasting And Discussion. Please bring your favourite dish made with some wild food or there will be other tastings available – no charge.
6pm Exhibition Opening
– Samuel Arnold Keane
Sunday
Outdoor Foraging
Both sessions will be joint led by Sonia Caldwell and Samuel Arnold Keane – see website for more details on their profiles.
8am-11am – Seaside Foraging. Meet at 7.30pm in Ballydehob and we will car pool to a nearby shore. This is timed to coincide with low tide for seaweeds.
Fire/tea and brunch on the shore about 10am – weather-permitting – if wet, it will take place back at Kilcoe Studios.
12-2pm – Hedgerow
Foraging.
Finishing Event Gathering
indoors for open discussion.
Book events@kilcoestudios.com
or 087 0667871
Talks – €20 (€15 for first session with Sonia)
Full day €50
Foraging – € 25 for morning with brunch/€20 for afternoon. Full day €40.
Weekend Ticket €85