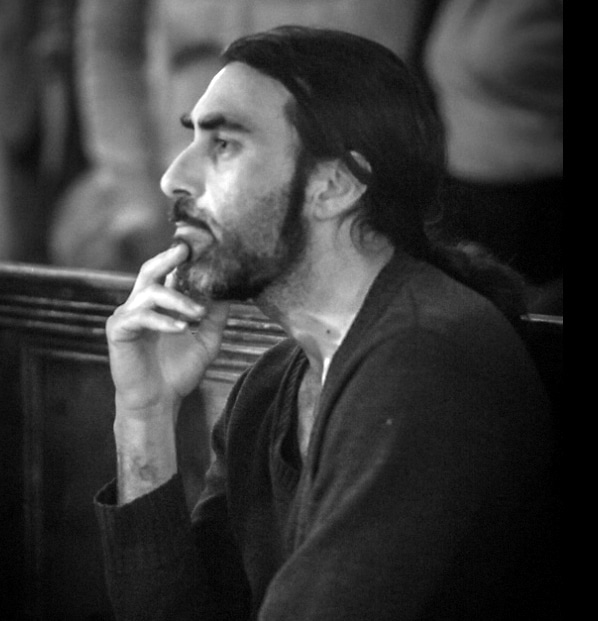 The shape of things
James Waller is an Australian born artist and poet based in West Cork. Through this column James explores the world of art, introducing the reader to major works of art and artists and reflecting on what makes them so engaging.
James offers a range of studio-based courses for children and adults in Classical painting, drawing and printmaking at Clonakilty School of Painting. See www.paintingschool.
jameswaller.org for details.
With Rembrandt in Print showing at the Crawford Art Gallery in Cork and a plethora of printmaking exhibitions around the country, the art of printmaking in Ireland is enjoying a well-deserved spotlight. 'Diamond Point', celebrating 60 years of Graphic Studio Dublin showed through September in the Blue House Gallery, Schull, as did a 30 year anniversary show for Cork Printmakers in Working Artist Studios, Ballydehob.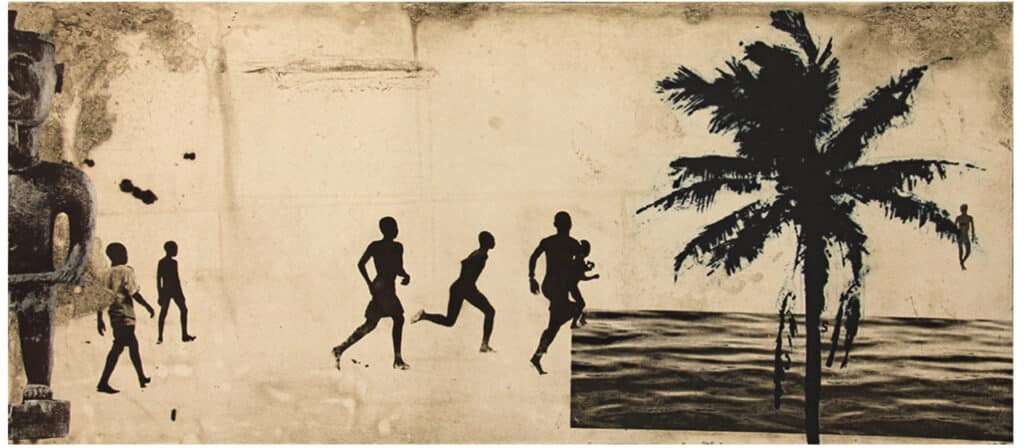 Rather than writing up a general survey of the printmaking scene, however, I am in this article focusing on a single artist, who for many years worked as a technician and tutor at Cork Printmakers, before retraining as a teacher and continuing to focus on his own practice. This artist is Johnny Bugler, whose masterful prints, sensitive photography and inventive and arresting assemblage have been quietly accruing into a subtle and fascinating oeuvre.
The ambient trace and the hidden history of things are the leitmotifs of the work of this multi-disciplinary artist, a West Cork native living and working in Cork city. Bugler is a Master Printmaker, however his work (sometimes reminiscent of Joseph Cornell) extends beyond print into assemblage, photography, film and installation.
Bugler's installation work in the Elizabeth Fort (Cork city), part of the Elsewhere exhibition of 2017, was an excellent example of his ability to combine elements as diverse as photography, found objects, motion, film, lighting and sound recording into a heightened poetic experience. His site specific works included 'Bombers and Birdsong', 'Man', 'Woman', 'Drawing a Line in the Sky' and 'Mollusc Mine'.
'Bombers and Birdsong' was an installation of 300 suspended sea urchin shells, lit by a deep blue light, and floating to a "BBC sound recording of a nightingale, recorded whilst 197 Wellington and Lancaster bombers began flying overhead on their way to Mannheim". According to Bugler, "the shells became bomb shells – fragile and beautiful but with a more sinister backstory." On slow, suspended rotation in another nook of the former air-raid shelter was another shell-inspired work: 'Mollusc Mine', made from a fishing float and tusk shells, added to the poetic welding of fragile nature and the memory traces of war.
Bugler's use of shells betrays his West Cork roots; the sea urchin shells, popularly known as Virgin Mary shells are iconic in the region. Bugler relates how he used to collect them on his daily swim: "It became a bit of a challenge to see how many I could find and bring back to the surface intact. I soon amassed a large collection and I found a use for them when I was offered the World War II era bomb shelter of Elizabeth Fort."
Two other works in the Elizabeth Fort installation were assemblage pieces with photography and act as a bridge here to his more dominant works in print and assemblage. 'Man' made from discarded wood, metal and leather, with two old photographs of servicemen inserted, hinted at the work to come in Bugler's 2019 solo exhibition 'Blue Notes'.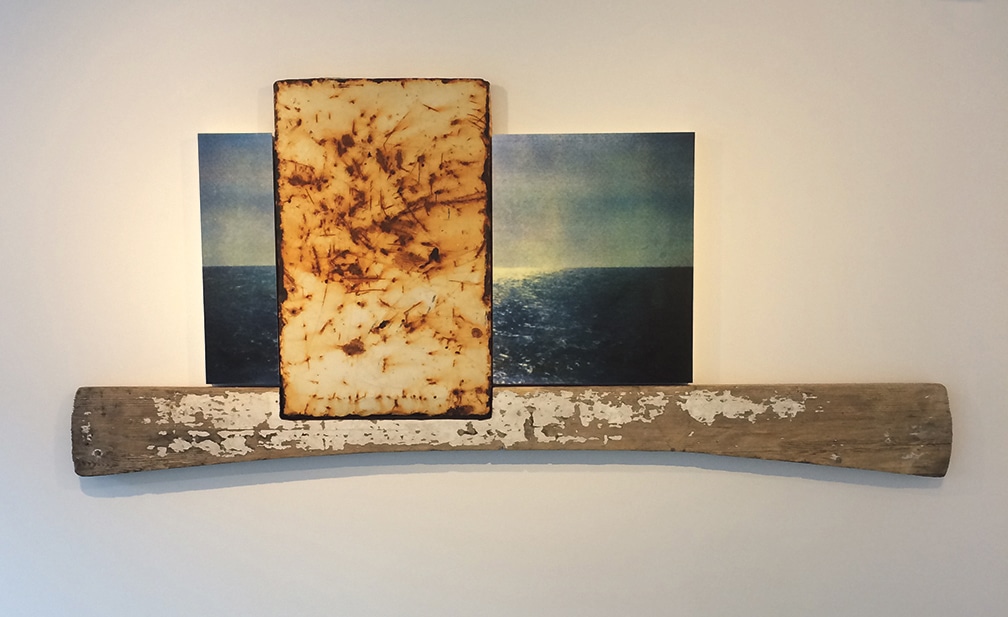 Asked about his work in assemblage Bugler relates:"When I pick up a piece of driftwood on the beach I like to imagine the life that it has had. How far has it travelled? Who painted on those layers and layers of paint? What beloved boat did it form part of? I like that the salty water and the turbulence of the sea and the sand have given it a patina and texture that would be impossible to replicate by a human hand. Objects that are marked with signs of having had another life or another use are the ones that offer most interest to me. They often might have a sense of what the Japanese call Wabi Sabi; a kind of minimalist beauty in texture and imperfection."
'Seascape I', II & III from the Blue Notes exhibition (2019) reveal the master printmaker in dialogue with the driftwood collector. In Seascape I a photopolymer etching of the sea is placed discreetly in the bottom left of the panel with pieces of driftwood and book cloth breaking up the square and the surface, creating a distinctly postmodern image. In Seascape III, the largest and most memorable work in the show, a large screen-print of the sea is broken up by a rusted fridge door, both sitting upon a long horizontal piece of paint-flaked wood.
Asked about his work combining print with assemblage Bugler writes, "Printmaking can be very laborious sometimes and so it is very gratifying to combine printed images with found objects that have a sense of character and are 'ready to go'. There is always so much care and attention to detail when printmaking as well as a long wait for the final product, and so it is liberating to work with something more immediate."
Whilst Bugler is at his most inventive in combining materials his purely graphic works reveal his keen craftsmanship and sensitivity as a printmaker and analogue photographer. 'Water Boys', which combines carborundum, photopolymer etching and screen-print shows both his technical dexterity and sense of poetic possibility and playfulness. The photographic images, drawn from travels in Northern Mozambique and Indonesia are filtered through the chance language of various print-making processes, thence emerging a shade closer to painting than photograph; the monochromatic ink and the placement of the images both flatten and dissemble the figures from their origins, lending the print a sense of dream-like recollection, as opposed to factual documention.
Etching, carborundum and collograph are the processes which speak to the heart of Bugler as a Printmaker. For him etching into steel "is quick and immediate and it can produce surprising and unexpected results". Citing the printed work of Richard Diebenkorn and Paula Rego as early influences, Bugler has evolved as an artist of great technical acumen whose image making is at once deeply poetic and playful. He is an artist to look out for in Ireland's rich and growing printmaking scene. For more of Bugler's work visit www.johnnybugler.net.