Ella, Mary Jo and Angela Ryan, three sisters who are all musicians from just outside Bandon, have been performing on Facebook live every Thursday night for the last three months and have recently started raising funds for Marymount Hospice and Cancer Connect.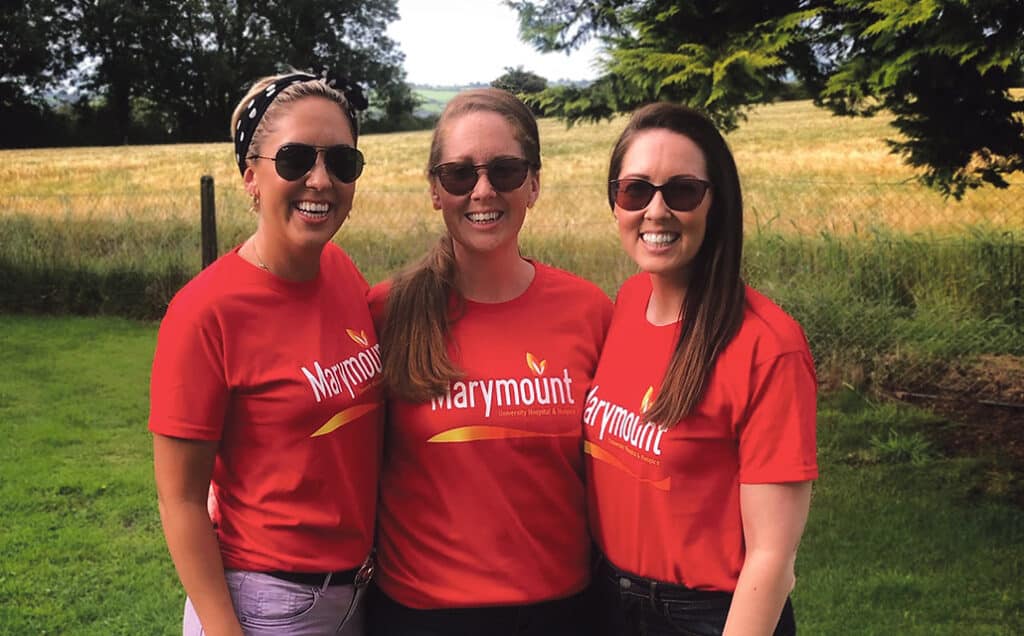 It all started when Ella eventually arrived home to West Cork having been stranded onboard the Sea Princess cruise ship for 10 weeks at the start of the coronavirus pandemic. Ella, also a qualified secondary school teacher, was working as a musician for Princess Cruises when the cruising industry came to a halt in the middle of March this year. Guests onboard her ship were disembarked on March 18, but crew remained onboard while the various companies made necessary arrangements in order to repatriate their crew home. Very quickly, cruise line companies were turned away from ports all around the world which led to Ella being stranded onboard for 10 weeks and not getting to touch dry land until May 21 in the Philippines.
Upon landing back home, Ella quarantined in a caravan in her parents' garden for two weeks. She decided to 'go live' on Facebook and play some music as a way of saying thank you to all those who had wished her well and sent her messages of support whilst she was stuck on the ship. The first two 'lives' were from the caravan and were quite a success for Ella, with people tuning in from all over the world. She decided to keep them going and invited her sisters Mary Jo and Angela to join her. The three sisters have continued to perform every Thursday evening and invited other local musicians to join them also. Last week they decided to set up an iDonate page in order to raise funds for two very worthy charities.
Marymount Hospice and Cancer Connect were selected as the chosen charities for the girls' iDonate page with the target set at €1,000. They were overwhelmed with support and reached the target in less than 24 hours.
"A lot of people have been tuning in to our Thursday night lives over the last number of weeks and we'd received so many lovely messages of support that we decided the iDonate page would be a nice way of paying it forward. People are really missing live music at the moment, and we really miss our work. We know that it'll be quite some time before we're able to be back gigging again," commented Ella.
"I've been volunteering with Cancer Connect over the last couple of weeks and I think it's such a wonderful service to be able to provide for people who need it most, that we felt it appropriate to donate to them. And as we know, the people at Marymount do such wonderful work that we felt strongly about raising funds for them also."
The target has now been changed to €2,000 with the current amount raised standing at €1,145. The three sisters are continuing with the Facebook live shows every Thursday for the rest of August and they'll be joined each week by a special guest musician also.
You can watch the gigs on Ella's Facebook page 'Ella Ryan Music'.
To find out more about the chosen charities, search for Ella Ryan Music on idonate.ie.