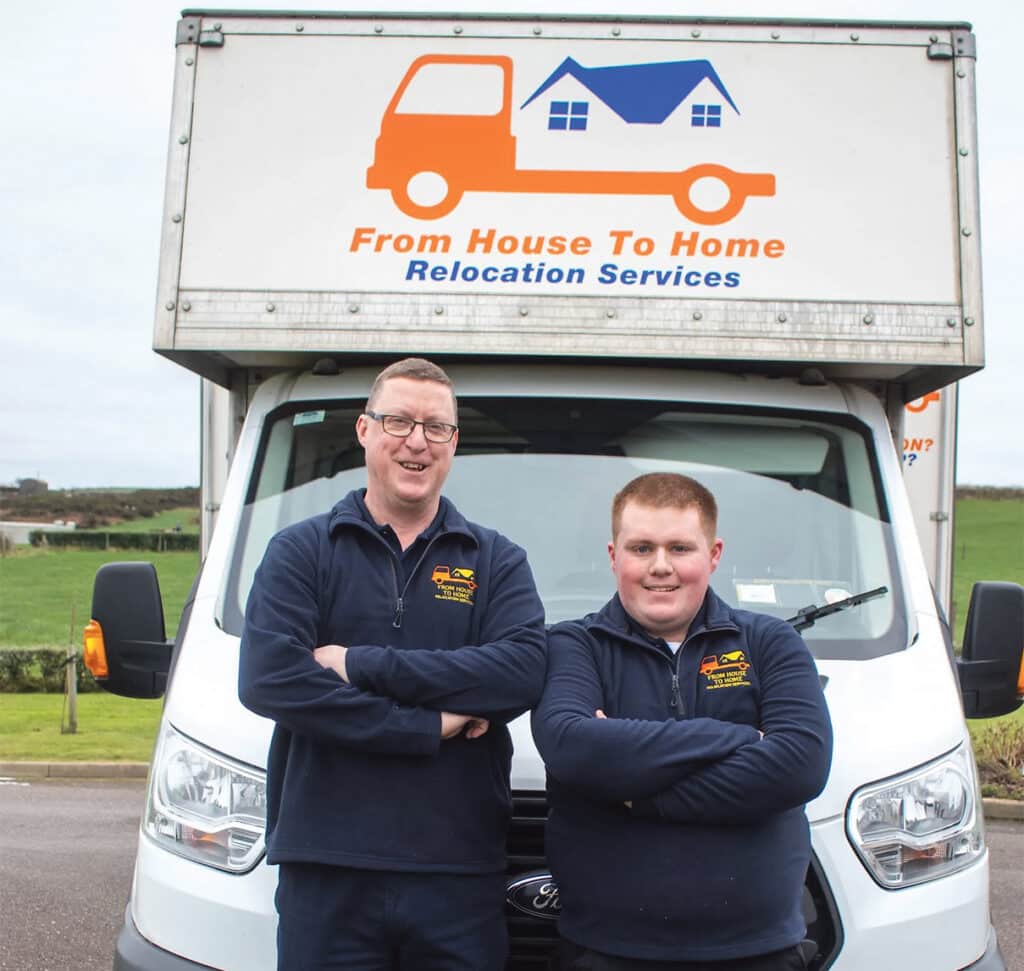 Having worked as a courier franchisee for five years, Brian Sherry found a new calling in an otherwise tumultuous time. Forced to move house himself during a Covid lockdown, and discovering he enjoyed a task that so many others dread, Brian realised this was the work he wanted to do full-time. He and his family have since set up their own moving company From House To Home and are moving mountains to offer their customers a top class, stress-free service.
"After I moved my own family, a friend asked for my help doing the same; he then recommended me to his friend and from their I made the decision to set up From House To Home," Brian explains. He spent two years setting up the company and officially 'went-live' late last year providing house and furniture removal services nationwide, with secure storage options also available for when a move is not directly from A to B.
From House To Home can help anyone that needs something moved, no matter how small, however it specialises in moving complete houses.
As a family run business that is both friendly and professional, Brian takes pride in the work and gives a competitive price. "I also work weekends as I know it is not always easy for people to move during the week with work and school commitments."
From House To Home offers a range of options for the customer, based on their budget but can do it all – wrap, pack, move, store, disassemble and reassemble.
"Most jobs can be done in a day," says Brian, "but it really does depend on the amount needing to be moved… if items need to be disassembled or reassembled and how long it takes to travel between the houses.
"Your belongings are completely covered by insurance during your move but I can assure all our customers that their belongings are safe with us at all times," he promises.
By now an expert, Brian has the following advice for those who are facing the daunting task of packing for a house move:
"Don't bring with you what you no longer need or use," he advises.
When the Sherry's were moving themselves they hired a small skip and "it was the best thing we did, we didn't bring 'closet junk' with us and it made the unpacking so much easier. Remember this is the best time to donate what you don't use or need and to get rid of things you've been meaning to fix or might need to use that again but probably won't!
"Box by room, plan your packing. Have one box from each room that contain items you need straight away like your kettle, chargers, or a few cups and plates. Unpacking doesn't happen in one day so you need some things straight away and other things can wait."
To further make your life easier, From House To Home supply boxes, tape and bubble wrap at a very reasonable cost.
If you are headed further afield the company also pack containers for moving abroad. "Because we also supply storage, if you're in a hurry and can't get around to packing, we can come and pack your belongings and store them until you arrive back in Ireland."
It is not just homes that Brian and his team have been moving over the past year, they also move offices and business with the same commitment to security and timeliness.
 For more information see www.fromhousetohome.ie or you can contact Brian for a quote on 089 2059371 or at moving@fromhousetohome.ie