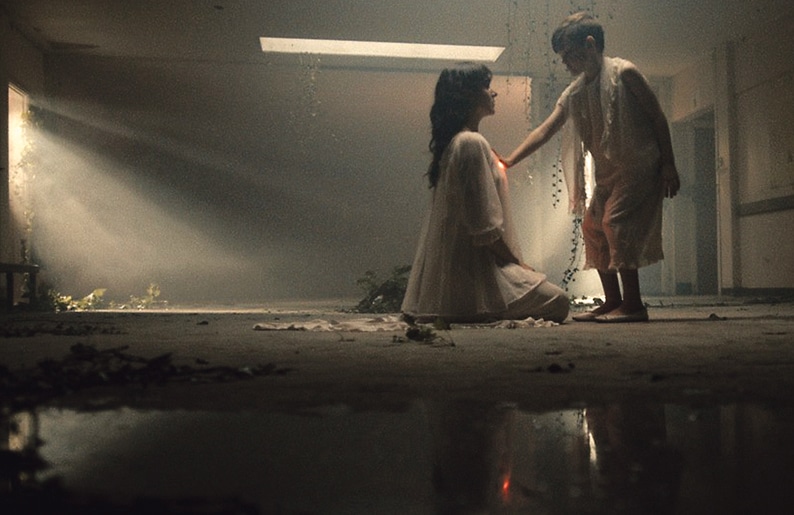 Kildare artist Enda Gallery (FKA delush) has unveiled a haunting new video that was filmed at the former Mercy Heights Secondary School in Skibbereen. The inaugural release is a music video for the single 'Guess We Got A Problem' originally found on his debut album 'The Journey to Zero'.
Producer/Production designer Grainne Dwyer and costume design Alice Halliday from Skibbereen both attended the Mercy Heights Secondary School.
Berlin-based Enda Gallery has reached a pivotal point in his career. The singer-songwriter released his acclaimed debut album in 'The Journey to Zero' in April 2020 under the name 'delush', a pseudonym which allowed him to continue working under his own name as a writer, producer and co-manager for fellow Irish artists; Tolü Makay, Willzee and Strange Boy, as well as collaborating with other international electronic producers like Kid Simius, Dead Rabbit, and Nobody's Face.
For a time, he sought out the alias to create a new space in which to craft fresh beauty and depth, now that approach penetrates all of what he does. "At some point we all long for unity of self", Enda acknowledges that it no longer seems necessary to have different aliases, the essential parts have become embodied in the new whole.
His birth name comes from the Irish word, Éanna, meaning bird. Finally, free to soar above he has gained perspective from on high. "I am not a name or a brand or a series of projects, I am an artist".
And so, Enda Gallery's inaugural release is a music video for the single 'Guess We Got A Problem' originally found on his debut album. Directed by the Lituanian-born Iggy Laugalis featuring dancer Taylor Graham, originally from New York, both of whom are serendipitously now Irish residents.
"Every moment of the making of this project seemed to be guided by faith. From making contact with Enda to finding the location for the shoot" says Laugalis.
For Enda, changing his name only twelve months after releasing his debut album takes a lot of trust. Trust in himself and trust in his audience. "I think we underestimate people's ability to understand complexity, a few have told me this approach is naive. The community who truly resonate with and appreciate my music are very well capable of enjoying such a symphony and if someone else can't fathom this complexity in a human being or an artist, maybe they are the naive one".