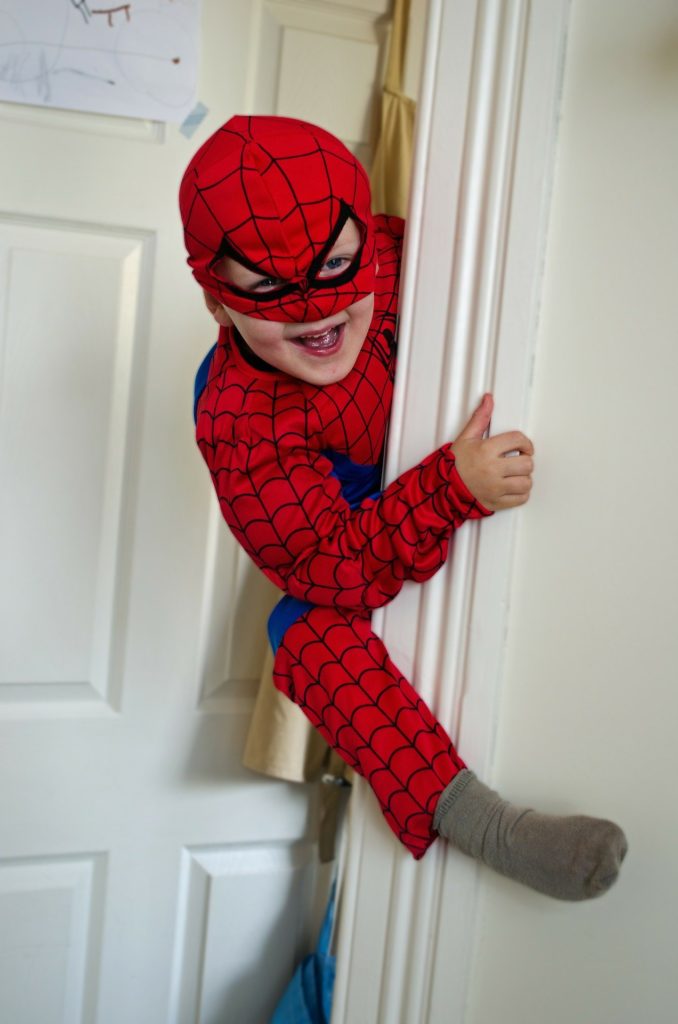 #Obstacles4Play
A national children's cancer charity, Childhood Cancer Foundation, is appealing to families to create and complete obstacle courses at home to help raise money for vital play services for children with cancer in Ireland.
Founded in 2013 by parents of children with cancer to raise awareness of childhood cancer, fund emotional supports and services for children with cancer and their families and to be the voice of children with cancer in Ireland, Childhood Cancer Foundation Ireland supports play services at The National Childhood Cancer Service at CHI at Crumlin, where all children with cancer from around the country receive treatment.
Families living with childhood cancer are all too familiar with the isolation that the wider world is facing at the moment. A diagnosis of childhood cancer stops life in its tracks for the whole family. Covid 19 has plunged us all into an unfamiliar and unsettling world of isolation and separation from family and friends and it is understandably difficult. Unfortunately, this is the reality for families of children with cancer all of the time, and sometimes for years during treatment, due to the serious risk of infection.
Laura Cullinan, a voluntary Director with Childhood Cancer Foundation and a parent of a child who has survived childhood cancer, said that children looking to pass the time without school and activities can help kids with cancer to overcome the obstacles they face.
"The work of the play specialist on St. John's Ward in so important helping children cope with their diagnosis and treatment. They help ease the burden on families at a very difficult time. We raise funds on an on-going basis for this service and, like all other charities, we are struggling without income from our planned fundraising activities. We are asking children at home to make a fun obstacle course in their garden or sitting rooms and for families to make a €4 donation to help us continue this vital service. It's a great way to entertain children at home and to show them that their own obstacle courses can help children with cancer overcome their obstacles. While the world has stopped for the time being, cancer has not."
Play therapy is a vital service that supports the medical team – by role-playing the procedures a child will have to go through, demonstrating them using adapted dolls and simulating an MRI so the children are familiar with the noise and shape of the machine. Having access to play therapy reduces distress and helps the children develop the positive coping strategies they will need to get through during up to three years of treatment, and sometimes more.
As well as funding Children's Cancer Play Services, the organisation also funds Beads of Courage® a programme which is run by the Play Specialist and provides children with colourful beads to mark each stage of their treatment journey, as well as special courage beads, giving them something tangible to tell their story. Childhood Cancer Foundation Ireland is also in the middle of a programme to refurbish isolation rooms in 16 Shared Care facilities in regional hospitals around the country, which children with cancer may be treated through Children's Health Ireland National Oncology Service. They fund equipment including wall-mounted cardiac monitors and thermometers, electric beds, life-flat day beds for parents, TVs, DVD players, gaming devices and vinyl wall art to brighten up the isolation rooms.
You can support the #Obstacles4Play campaign by uploading a video of your obstacle course on Instagram or Facebook and by clicking the donate button to give €4 to Childhood Cancer Foundation Ireland.
Follow the campaign on Instagram or Facebook @childhoodcancerire