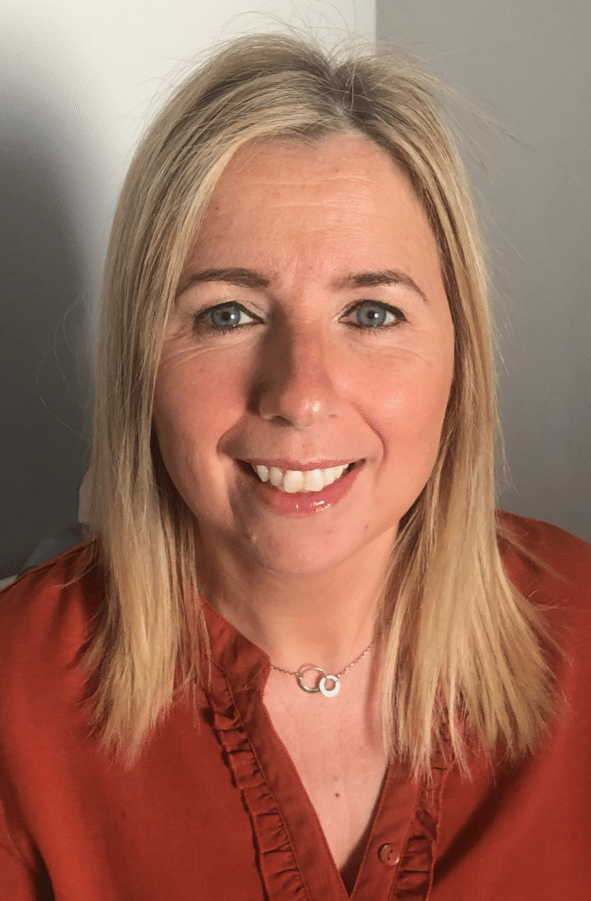 Maura Mackey is a Cork-based interior and retail display designer. A professional with an eye for detail and interior styling, she thrives on giving any home the 'showhouse feel' when up for sale or rental from a home staging point of view. On the other hand, if you are looking to give your home a makeover or restyling, 'Maura Mackey Design' will help you achieve the home of your dreams. P: 087-7699714. maura@mauramackeydesign.ie
Going with this month's theme of Green Homes, let's take a look at how the colour green can make us feel when used in interiors.
When you picture the colour green in your mind's eye, what do you think of? I am transported into a forest and automatically start to feel calmer. In colour psychology, green is described as a peaceful yet energising colour. As the dominant colour in nature it makes us think of growth and abundance and may impact our thinking, our relationships and our physical health in a positive way.
Designers like myself often employ green in wall colours or accessories as a way to reduce stress but also improve focus – therefore it's a great choice for a home office or commercial office space but can be used in any part of the house.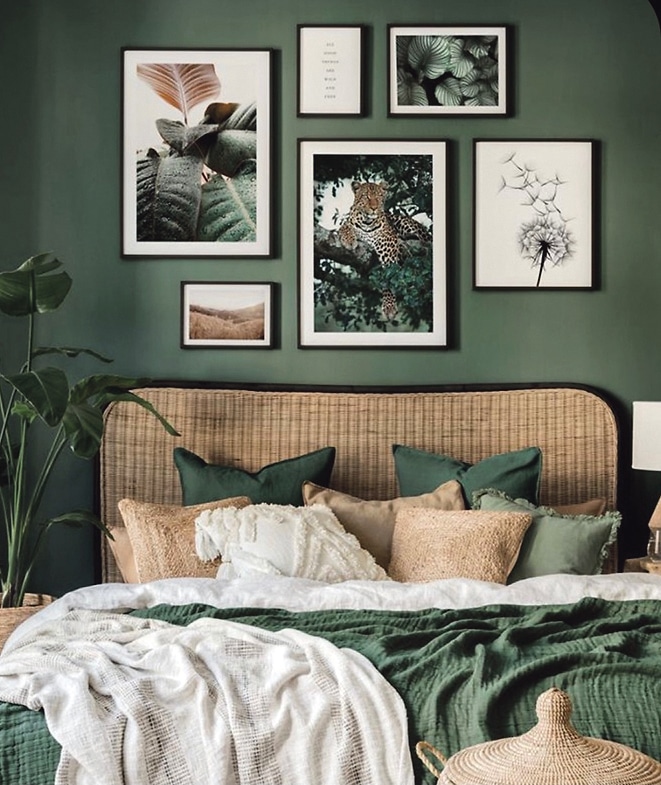 Green is as varied as it is versatile, coming in a spectrum of light and dark shades with undertones ranging from neon yellow to soothing blue. If you would like to incorporate more green into your home here are some ideas:
Of course the obvious choice is to add green as a paint colour. If you fear green is too bold for a whole room, you can just use it on a feature wall; it pairs well with a wide variety of colours including neutrals like brown and grey. Make sure you pick the right shade for your space by considering which direction your room faces; greens with a blue undertone may be too cool for a north or east facing room so choose a warm earthy green with a yellow undertone. Farrow and Ball have some lovely greens – Sap Green, Green Smoke or Treron or see Colourtrend's Sweet Caper for a lovely mossy green. When it comes to styling with furniture and accessories, introducing soft pastels and metallics can help to add a softness and beautiful contrast to green walls.
If you have wainscotting in your hallway add style with beautiful Colourtrend paints for panelling such as Standing Tall and Schoolroom Green. I suggest adding a neutral colour above so the panelling stand outs.
Wallpaper is another fantastic way to create a focal point in a living room, kitchen or bedroom. Make a statement with a bold print or pattern; I love William Morris and Cole & Sons wallpapers, they always give a room the wow factor.
Green is also hugely fashionable as a paint choice for kitchen units – the most popular shades at the moment are sage (warm) and forest (cool), which offer totally different looks. Another option is Colourtrend's Scullery Green for something crisp and fresh yet soft and easy to live with. Many kitchen designers are currently painting kitchen units and walls in the same colour for a bigger impact apparently!
If you have decided to go with a neutral kitchen you can still incorporate green with subway/metro tiles in your backsplash or perhaps bring it into a bathroom with Somer tiles for the floor or a Tara stacked glass tile for inside the shower.
To create a peaceful oasis in your bedroom why not cover a headboard in green velvet to add a sense of grandeur to this space. Speaking of velvet, a lot of people are afraid to go bold with their couch colour but a green or teal velvet couch, armchair, ottoman or pouffe will create an opulent look. Be it a couch or bed, simply adding a throw or cushions in multiple fabrics, shades and patterns is an easy way to achieve your green mission.
Finally, one can never have enough plants in a home; they not only freshen the air but also eliminate harmful toxins. Research was carried out by NASA revealing that houseplants can remove up to 87 per cent of air toxins in 24 hours…green and clean!