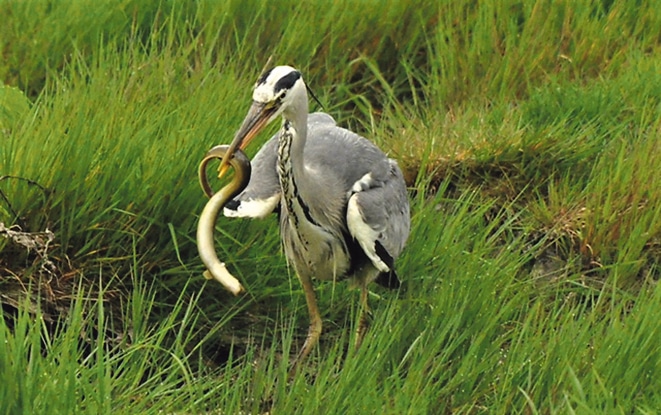 Bandon Environmental Action Group (BEAG) is delighted to announce that, in conjunction with Avondhu Blackwater Partnership and with the support of LEADER funding, the development of a local Biodiversity Action Plan for Bandon has commenced.
Interested individuals and community groups are invited to attend a Community Information and Discussion Day at Bandon Library Community Room on Saturday, June 18, 2-4pm. This facilitated open forum event is an opportunity to learn about the aims of the Biodiversity Action Plan and to come and share your views and ideas on the important issues for nature and biodiversity in our town. All ideas and comments harvested on the day will feed into the Biodiversity Action Plan.
With many species and habitats locally, nationally and globally in decline, Local Biodiversity Action Plans seek to contribute to the conservation of biological diversity at the local level. Cork Nature Network, a non-profit environmental organisation, will carry out the research and development of the Action Plan for Bandon, on behalf of BEAG. The steering group leading the project is made up of representatives from Bandon Tidy Towns, Bandon Rivers Trust, Birdwatch West Cork, Bandon Playground Group and Bandon Allotments and is open to any other groups or organisations wishing to be involved. Public consultation with the local community, local groups and businesses and all interested stakeholders will be ongoing.
As part of the process experts are undertaking ecological surveys of existing biodiversity in targeted areas in Bandon town to record birds, plants and invertebrates. Informed by these survey findings and community input the Bandon Biodiversity Action Plan will provide a list of actions and targets to conserve and promote nature and wildlife in Bandon.
For updates follow Bandon Environmental Action Group on Facebook and for further information please email projects@corknaturenetwork.ie