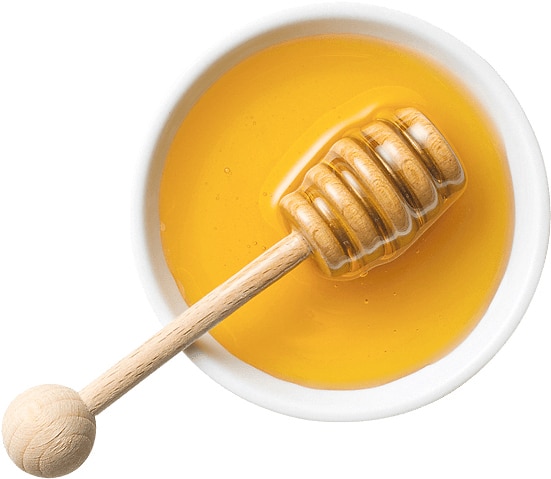 How is it July already? We are halfway through 2020 and I'm sure that many of you are breathing a sigh of relief about that. It hasn't been all 'bad'; we have had the opportunity to slow down, chat and to really converse with people, so Lockdown has had its benefits. Many of us have finally had the time to rummage through ALL of our clothes, it was a bit like an expedition for some, with regular breaks and lots of snacking involved but we ploughed on. I think priorities shifted over the past few months, we realised that good food, a roof, a laugh and good friends will get us through anything….aptly named The LOCKDOWN SURVIVAL KIT!
Inevitably now however we all want a few new bits or perhaps with pressure on the old knicker elastic, we might desperately need new underwear and a size up in clothes! Just remember that not every family came out of this altogether, there were losses, immeasurable and irreplaceable losses, so this might put whining over the few extra pounds into perspective.
The weather has kept us sane; we simply must acknowledge that we have been blessed with a whole lot of sunshine. It is now July, so will we start to buy summer clothes or just 'make do' with what we already have? Our local shops need to get back on their feet and are counting on us to do some buying; so while you may have doing some online shopping in the bigger High Street stores, remember that the local businesses employ our children and will go above and beyond when required. White tops never last, so start there ­– freshen up your wardrobe with some stark white tops to wear with just about anything. You can never have enough pairs of summer pumps or flip flops! A summer dress with a little sleeve is a preferable buy, especially if you intend to holiday here. While you might find a cheaper option in a big department store, bear in mind how Debenhams have treated their staff of many years – this doesn't happen in a local clothes shop. So, sometimes you might pay extra locally, but weigh up the hassle of finding parking, paying for it, having lunch (and not a very tasty one) and those other bits you buy that you don't need…I have found that it is cheaper to shop in the many beautiful boutiques in West Cork!
Ancient beauty practises have stood the test of time and are found in many skincare and beauty products today. Old remedies for clogged pores and dry skin are anything but antiquated, from milk baths to honey facials; Cleopatra certainly knew what was good for her skin! We all know that honey is good for us and local honey has key health benefits. Two months ago, I decided to start a body beautiful skincare with our local Molaga Honey. I started off with a split end treatment for my hair; I badly needed a good cut but that wasn't to be, so once a week, I added a mix of honey and olive oil to the ends of my hair and left it on overnight. I guess it is easier to do if you have long hair, as I was able to put a little bag on the end and tie it up. I tend to have dry/dehydrated hair, but after week two the difference was incredible. I thoroughly recommend this especially for someone who is conscious of chemicals/ingredients and worrying about having a reaction, this is so pure and really works! The recipe for glowing skin is so simple, mix one part honey with two parts of pure aloe vera gel. Test first by applying to a small piece of skin and if there is no reaction after 12 hours, apply this to your face before you go to bed; use an old pillowcase! Wash your face first thing in the morning and repeat once a week. I'm never buying a mask again ­– there is something special about making your own. Put it in a sealed glass jar and it will keep for a few weeks. It is a natural exfoliator, removes dull skin and reveals new healthy skin underneath. If you have a scar anywhere, even on your face, apply a thin layer of raw honey and again, leave it on overnight. Raw honey helps to speed up skin healing and reduces inflammation; you would be amazed at the results. Manuka honey works best for psoriasis and eczema, as it activates your immune system, helps with inflammation and redness and heals blemishes. If you got in to the habit of walking during lockdown, then you must have noticed that your lips are more dry than usual. Rub a little honey on your lips at nighttime and wake up to beautiful soft lips!
A diehard fan of flip flops, I really do live in them once the weather warms up a little, but foot care is essential if your feet are on show all the time. Just painting your toenails isn't enough – you need to smother some attention on your feet. I mixed a cup of granulated white sugar with two teaspoons of baking soda, two teaspoons of honey and two teaspoons of olive oil. This is a fabulous natural way to exfoliate your feet; start out by doing it three times a week and then once a week will do for the rest of the summer. May I suggest that you continue throughout the winter; your feet will thank you for it, especially if you are standing for a long time during the day. For persistent cracked heels, warm a cup of honey and add in two tablespoons of milk, cut an orange and add in the juice of one half, mix and apply the paste to your heels. Put on soft socks and leave on overnight. Regular use will completely eliminate hard rough skin because honey is a humectant, which means that it traps and seals in moisture, which helps to relieve dryness and heal the cracks. The Vitamin A in milk also helps to repair and rebuild the skin. If you have a special occasion and want to have 'alive and youthful looking skin', mix some honey with organic dry coffee grounds, this mixture is full of anti-oxidants and gives a much-needed boost to tired skin when used as an exfoliator. Why not take a screenshot of these practical and essential recipes and share with your friends, they will thank you for it.
You won't find me recommending any expensive skin creams when the raw ingredients are available in your kitchen, beautiful skin does NOT need an extravagant price tag.
For any teenagers with problem skin, a honey and lemon juice paste works wonders on blackheads. This can left on for an hour or so and then washed off; a lot of teenagers have sensitive skin so many topical creams can cause a reaction as easily as cure the problem! For health enthusiasts, here is a list of what honey is rich in – Vitamin B6, Riboflavin, Calcium, Copper, Iron, Magnesium, Phosphorus, Potassium, Sodium and Zinc so buy 'good local honey' always. Make being kind to your body a priority this summer, smother it with lots of honey and lots of love – it will thank you most kindly.
Make this summer the best summer yet; connect with everyone that you care about and stop putting it off; grab every opportunity that falls into your lap. Have bbq's, cook lots of dinners for friends, make reservations in every single local restaurant and wine bar, have lots of giggles over many tipples, wear those shorts, forget about the extra pounds and take note of who might be vulnerable and need some help or just some company. We are social beings, an interdependent species that has a dynamic network of relationships with other people, connection is crucial.
'Courage. Kindness. Friendship. Character. These are the qualities that define us as human beings and propel us, on occasion, to Greatness.' R.J. Palacio