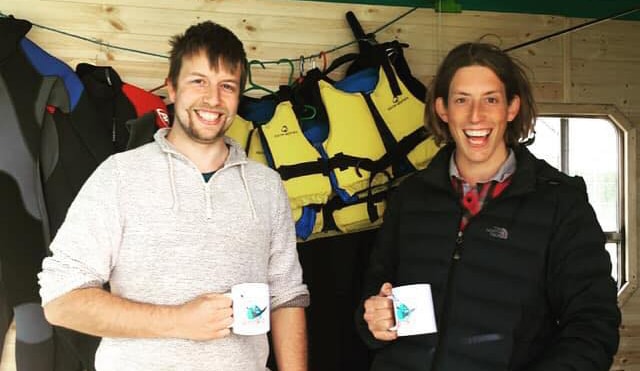 May is normally the beginning of the outdoor season, the month when outdoor activity centres all over West Cork begin to open their doors for the upcoming season, spending every day on the ocean, rivers, beaches and mountains, sharing their passion for adventure with others. Like so many other small businesses in West Cork who rely on the short summer season, Gecko Adventures in Courtmacsherry are eagerly anticipating the day they can open their doors and get their outdoor activity, adventure, and training centre back in the water. Doane Linde shares with West Cork People the journey that Gecko Adventures has taken him and his brother Tal on, and his optimism for the future.
"This is our favourite time of year," shares Doane. "The sun rises just before 6am and lights the world until late in the evening. The weather struggles to make its mind up, as much as any other Irish day, but it's generally warmer, and the good days are glorious. We were 'outside' kids and we still are. My brothers and I grew up in the wilds of West Cork, playing in mud, jumping in puddles, running through fields and learning to kayak in the lakes of Inchigeela and on the edges of the Atlantic. We explored the hills, mountains and beaches of Cork and Kerry and camped out every summer. This is the best time of year because the days are long and the great and beautiful outdoors is beckoning. It's the beginning of the outdoor season…usually!"
Doane and Tal dove deep into the world of the outdoors, learning and developing new skills, as they took on the realm of adventure activities. Under some of the best teachers, mentors and coaches in the country, the siblings became skilled instructors in kayaking, windsurfing, rock climbing, sailing, powerboating, kitesurfing, and stand up paddleboarding. They went on to develop their skills teaching in various outdoor activity and training centres across Ireland and around the World. Tal has taught windsurfing in Ireland, Spain, The Canary Islands, Thailand, Vietnam and Greece and is considered one of the top windsurf instructors in the country.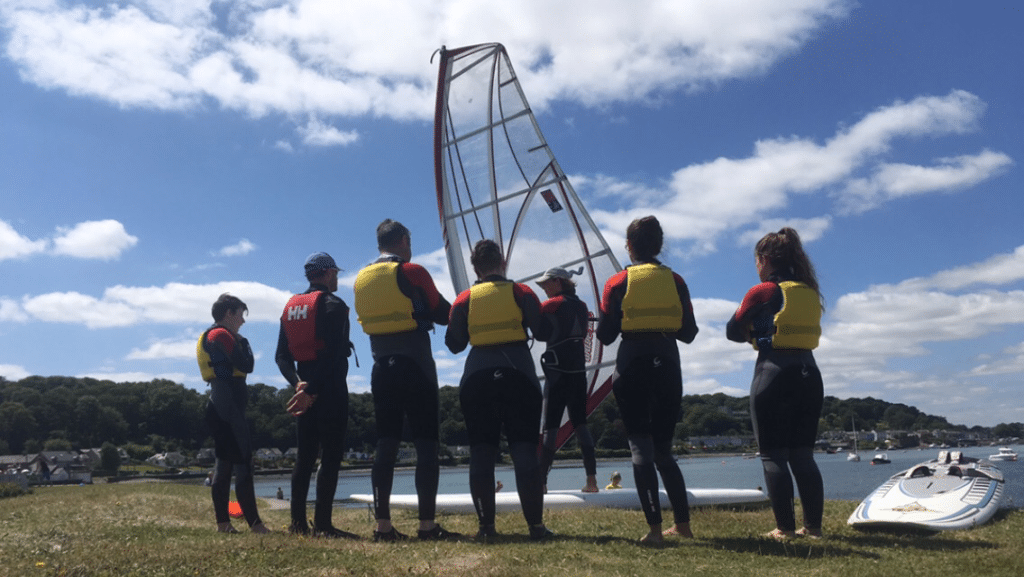 After a number of years, Doane and Tal decided it was time to start something of their own together. They first joined up with a friend and set up a small windsurf school near Youghal but then decided it was time to go west and go big!
"The village of Courtmacsherry, where we had lived together in the past, was close to our hearts," says Doane. "We'd moved there for its proximity to prime windsurf spots, but we soon fell in love with the charm of the village. There's no community like it, both energised and close-knit, yet always welcoming."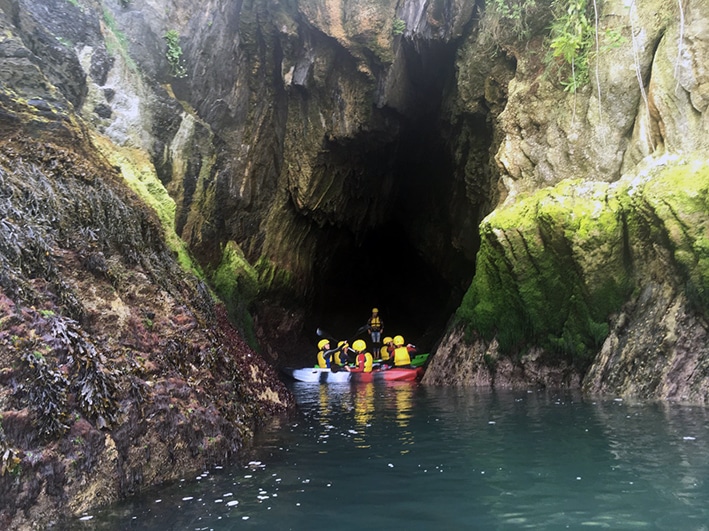 Doane and Tal put together everything they had, picked up a secondhand horse lorry, and spent the winter of 2018-2019 converting it into a fully operational outdoor centre, complete with equipment storage and changing rooms.
Their family, girlfriends, and many friends pulled together to help complete the project. Their seven-year-old nephew Leon was promoted to head of marketing, starring in many of their promotional videos that summer. Doane developed a simple website, they printed out some fliers, and spent everything they had left on building a full fleet of kayaks, windsurf equipment, and everything else they needed.
"We were nervous," says Doane "but Gecko Adventures was ready to go, for the summer of 2019!
"When we opened our doors, we weren't sure what to expect, but we were absolutely overwhelmed by the positive response we received."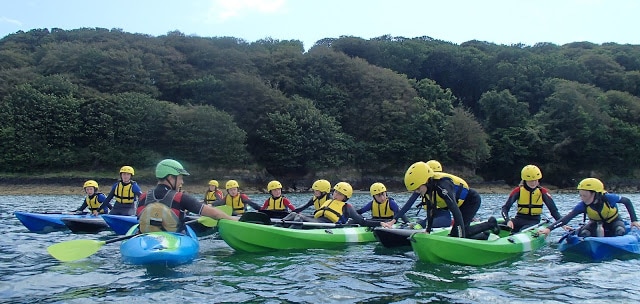 Doane and Tal set up shop by the beach with one of the best views in Cork. As soon as they opened, local families, parents, business owners, holidaymakers, older people who had lived there all their lives, all came up to welcome them. "It was a fantastic summer," he recalls.
Gecko ran skills courses in kayaking and windsurfing, and brought groups out along the beautiful coast and into the hidden sea caves. "Many of the locals had grown up here never knowing of the caves hidden beneath the cliffs they'd walked so many times," says Doane. "We ran multi-activity camps for kids where they learned various new skills, from kayaking and windsurfing to shelter building, how to tie knots, interpret the weather and tides, as well as archery tag and much more."
They did this with the help of volunteers who were training to be instructors and wanted to learn and gain experience, and the help of many friends and family.
"We finished up on a high and entered the winter enthusiastically coming up with new ideas and plans for the following season."
"This is our favourite time of year," Doane reiterates. "We've spent the winter months putting everything into improving and growing as a centre, looking at how we can build on what we already have in order to deliver an even better summer for everyone who comes to Gecko.
"We've looked at new sports and activities, ways to transport equipment so we can organise trips and different locations, competitions we might run, and much more.
"This is the moment it was all meant to come together. But, like everyone else, we've had the rug pulled out from under us.
"The timing of the current crisis couldn't be worse for us, as we only have a few short months within which to operate, before it's all over for us this year."
Doane and Tal were hoping to employ several summer instructors this year but their recruitment process is now on hold.
"Still, we count ourselves lucky that we haven't been put in the position of having to fire any staff," says Doane "and that we are all happy and healthy. All we can do is wait, and stay optimistic. We are still preparing for the season as though it will go ahead as normal, and hoping we will get a chance to open our doors."
Doane and Tal love and are passionate about what they do and feel privileged to be able to make a living doing it.
"We often joke about what a terrible idea for a business this is," says Doane laughing, "one we can only operate for a few months a year, using very expensive equipment that breaks easily and paying crazy insurance rates to keep it all going.
"But we wouldn't change it for anything in the world."