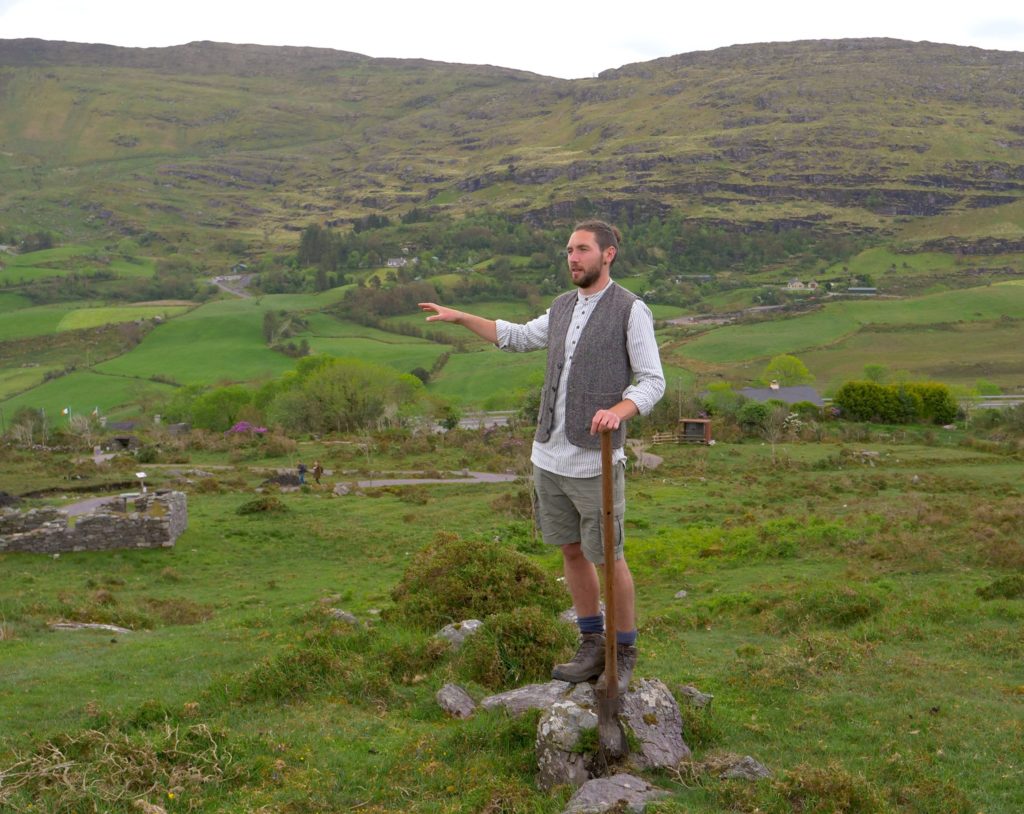 De Barra's Spoken Word will be going online on Wednesday 15th April with a pre-recorded interview with well know poet, David Jackson. David started writing in 2004 after being diagnosed with Cancer, after which time he spent three years receiving chemotherapy. During this period he spent a lot of time in isolation where his only sanity tool was writing. To quote David, "I found most of my healing in what I wrote and I honestly believe I would not be here and healthy today without it. I now work with the "Power of Words" to help heal through my writing and spoken-word performances…." David believes that "…my greatest teachers are the face of this earth's features"
Having forged his craft in the heady fires of rap battles and daunting hospital corridors, he no longer seeks to express or impress. Instead, he has dedicated himself to the casting of spells that will enable people to "shift entire structures of existence" if they so wish. He is looking at the sky, and beyond, through the lens of nature, always with one eye on the galactic expanses.
Having grown up in Ballinlough in Cork City, David has continued to move west before striking root amid the trees and forests of Glengariff; a wild part of the country that informs and inspires his writing. He issued a first collection of poems, Good Morning New World early in 2018 and has just published The Legend of Here and Now, a shamanic and mythological sci-fi journey that is partly told in strong lines of poetry. Simultaneously, he released the digital album Stay Sentient, a beguiling mix of spoken word, sound effects, and music, which can be found here:
https://genesis3.bandcamp.com/album/stay-sentient-vol-1
and on Spotify. His books can be bought at http://embodimensional.com/books/
Our first spoken word session will be a pre-recorded talk/reading by and interview with poet David, who was our guest in early 2018. The recording will be put on our Facebook page next week. It can subsequently be viewed on YouTube. During the first 'broadcast' on Wednesday the 15th of April at 4 PM , a link will be provided to a live Q & A session with David which will be live streamed on Facebook immediately afterwards. He will be talking about his new book, The Legend of Here and Now, and other intergalactic matters.
Wednesday 15 April, 4 PM, Facebook page DeBarra's Spoken Word.