Albert Einstein once said, "In the midst of every crisis, lies great opportunity". Sandra Maybury, PLANtastic Events says that could be said of the recent cancellations of so many events and how offering online performances, classes and shows have created new opportunities.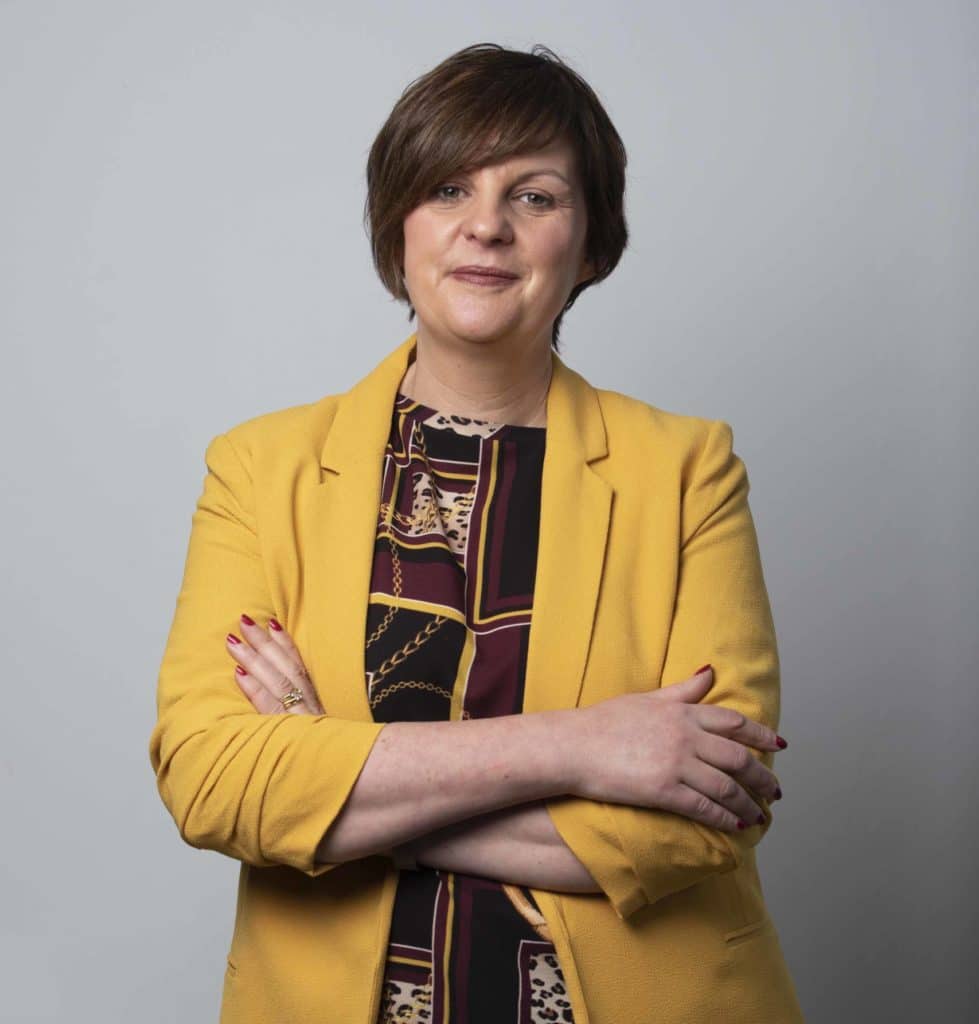 As an event manager, I know first-hand the months of preparation that goes into organising any event. My most recent show was the semi-final of Strictly Come Dancing Bantry on March 7, and what a show that was – the buzz around the town was all about Strictly. People were hyped for the final, which was due to take place the following weekend, none more so than the 22 dancers, their dance teachers, Theresa O'Donoghue and Josie McAuliffe and the organising committee. However, two days before the final show, An Taoiseach, Leo Varadakar announced that all gatherings of over 100 people were to be called off. I remember the five days following the semi-final felt more like five weeks; as a group, we were in constant contact, watching the news updates daily and looking for direction to make the best decision regarding if the final should go ahead or not. When the announcement was made, it was very disappointing news; we had come so close to the main event and we had all worked so hard to get there, but it was almost a relief also, that the decision was taken out of our hands and the show was to be postponed.
The response from the dancers and their coaches was what struck a chord with me. Almost immediately, the tone within the group changed from disappointment to excitement, as we started planning how we could make the new show bigger, better, brighter and more exciting, with new routines and new challenges. The WhatsApp group was on fire with messages of enthusiasm, suggesting new dances they could try and new moves they wanted to show the public. But more than all that, the messages of support that the group continues to offer each other, as a world pandemic is evolving, is nothing short of amazing. Those messages have helped keep us all going through these times of isolation and social distancing and make the whole situation easier to deal with.
As a group we have taken on new challenges to do at home, which have been created into videos for social media to keep us connected with our audience. Dance teachers, Theresa and Josie said "Inside our hearts were breaking when the show was to be postponed, but the support and enthusiasm through the Strictly WhatsApp group while social distancing was so infectious and upbeat, making us all smile every day. The friendships in the group have blossomed and what was already a very strong group is certainly a Strictly family now. Plans are in full swing for a comeback final that will blow people's minds." As the final show is already fully pre-sold, we are now considering putting on extra shows, if demand is there.
As part of my job organising events I work with different venues, including hotels, and like most businesses, they have been forced to close their doors too. The Westlodge Hotel, Bantry has been hosting events and welcoming wedding couples since 1969. Hotel Manager, Annette O'Donovan, explains the impact Covid-19 has had on their business. "Like all other hotels, we have experienced a huge loss of business. The immediate loss was the cancellation of a number of events such as St. Finbarr's Strictly Final, which has become a much-anticipated highlight on our annual events calendar. The toughest for us has been the weddings that were and are due to take place in the coming months; we feel for our brides and grooms and will continue to engage with them in rescheduling their special day to a time when they can relax and enjoy the planning." The team at Westlodge are remaining positive, are already planning their return to business and, are preparing special discounted packages for frontline workers, who will be deserving of a well-earned break.
What I am enjoying is attending so many online performances and shows. For example, I have been following De Barra's Folk Club, Clonakilty on social media, who had the ingenious idea of setting up Sitting Room-to-Sitting Room sessions, where each evening, artists from all over Ireland are bringing sessions from their sitting room to our sitting room. There are numerous fitness and wellbeing classes we can take part in. Even mass and Sunday service have gone online. Patricia Messenger on Cork Today show interviewed Bishop Paul Colton and Bishop William Crean about how they are adapting and getting to grips with online videoing services and they spoke about the positive outcomes and how they can now reach many more people online.
Business organisations too are taking their events online through webinars. Caroline Murphy, President of Network Ireland West Cork said "In these very unusual and unsettling times, it can be amazing what we can do and achieve. Out of a need to still connect and support each other, our weekly webinars were created. These webinars are designed to offer support and also provide helpful information both professionally and personally. They are a source of comfort and practicality during unpredictable times."
Not everything has stopped but much has changed; we are simply adapting to a new way of living in the here and now. Our social media feeds are bursting with events we can join or view online. With gigs and concerts being cancelled or rescheduled, artists worldwide are taking their performances online to keep people's spirits up and they are welcoming us into the homes. I recently watched an Instagram live video of Rod Stewart with his family performing from their Florida home. This was the first time Rod had ever done an Instagram live post. American legend, Bruce Springsteen, is set to put on a special concert on April 22 to raise funds to fight the medical, social and economic impact of Covid-19. These are performances they may not have shared with us if we were not living through these exceptional times, and for this, and all the new opportunities, I am grateful. Just like all the organisations we have seen adapt and create a way of reaching the public over the past month, so too PLANTastic is adapting and supporting our clients to bring their events to new levels.