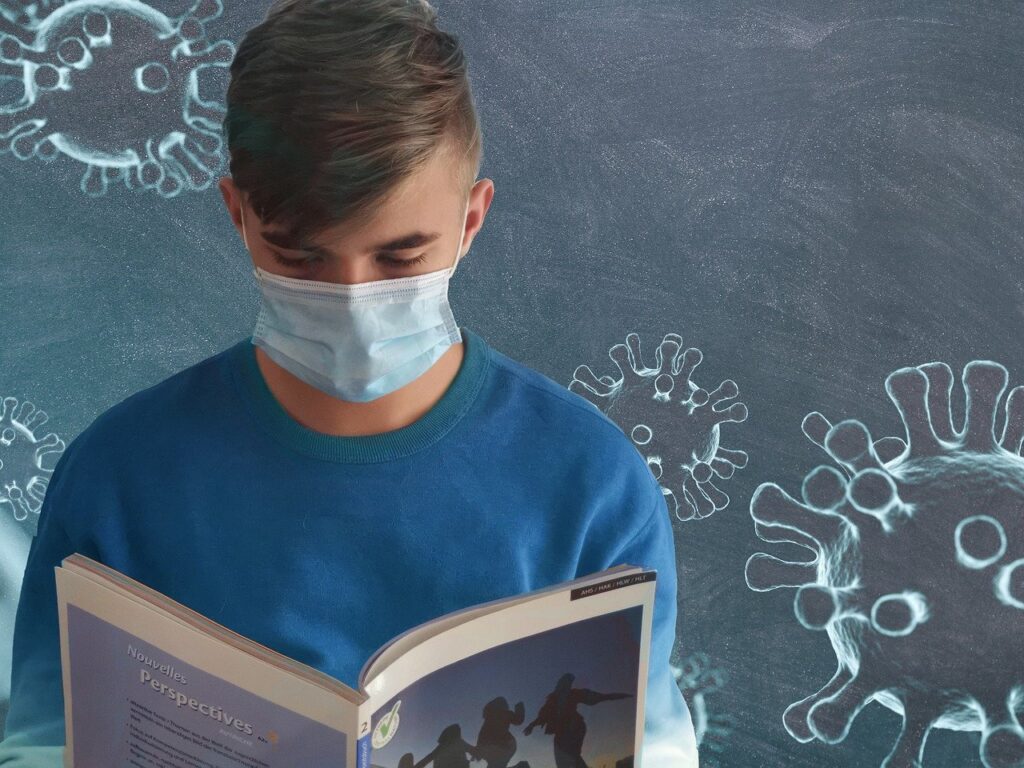 It's that time of year where parents and their school leaving children are preparing for going to college for the first time. It can be a challenging time for everybody involved as you may be faced with new situations and unclear about the options open to you. It is important that people are aware that staff at the local Citizens Information Service are there to provide support and to answer any questions that may arise for either students or their parents.
The following are some common queries which may arise for parents and students:
Is there any financial supports for students or their parents if they are perhaps moving out and starting college for the first time?
Yes, the main financial support for a student attending college is the Student Grant from SUSI (Student Universal Support Ireland). SUSI typically accepts late applications up until November. This is a means tested grant which may cover the fees (student contribution) and provide maintenance.
If it is means tested, what type of limits apply to the grant? It varies, but if the student was coming from a family with less than four dependent children, in order to qualify for the maximum rate of grant the total net income in the previous tax year would have to have been €39,875 or less. However, if there is more than one student attending college from the same household, the limit may be increased by €4,830.
Is that the parent's income only? No, that is the parent's income and the student's income, however €4,500 of the student's income which they earn outside term time e.g. during the summer will be disregarded.
If the student was getting the PUP payment because they lost their part time job because of the pandemic will this be taken into account? I'm afraid it will be taken into account. Currently there are no disregards allowed for PUP payments.
How much is the maximum amount of Student Grant? Well, there are actually two different maximum rates of grant. There are referred to as the adjacent and non-adjacent rate. The adjacent rate is for students living within 45km of the college and the non-adjacent rate is for students living more than 45km from the college. The adjacent rate is €3,025. The non-adjacent rate is €1,125.
There may be a lot of parents who have been on a reduced income because of reduced hours at work or being put on a lay off because of the Covid pandemic, will any special allowance be made to support them? Well, there has always been a special rate of grant for a disadvantaged student. In order to be considered a disadvantaged student one of the parents would need to have been on a long term social welfare payment on December 31, 2020 and their net income would have to be €24,500 or less. If this is the case a special rate of grant is paid. The adjacent special rate of grant is €5,915. The non-adjacent special rate of grant is €2,375.
Is there any help with other expenses such as books or laptops? Yes, separate from the Student Grant from SUSI the Colleges have access to the Student Assistance Fund. Students can apply directly through their college for assistance with these types of expenses. Typically, this involves completing an application form and going for a short interview in the college. There are no set amounts of funding under this scheme. The college will assess each application on its own merits.
If students want to move out and rent accommodation, is there any financial support for that? Typically no, if a student is going to college for the first time and is getting support through the SUSI Student Grant there is no help with paying rent.
However, you may have a situation where a student is aged over 21 and going to college after being on a social welfare payment. If this is the case the student may be entitled to Back to Education Allowance (BTEA) and Rent Supplement.
Who would qualify for Back to Education Allowance (BTEA)? A student must be aged 21 years or over and must have been on a qualifying social welfare payment such as Jobseeker's Allowance for three months if they wish to do a second level course or nine months if they wish to do a third level course.
Can a person who was on the PUP due to the pandemic qualify for BTEA? PUP itself is not a qualifying payment for BTEA but if that person were to switch onto a Jobseeker's Allowance payment then the time spend on PUP will count towards the qualifying period, so it is possible…
Can a person on BTEA get Rent Supplement? Yes, where a person was getting Rent Supplement and they move into full time education and are getting BTEA they are entitled to retain their Rent Supplement entitlement.
Can a person on BTEA also apply for a SUSI student grant? No, you must pick one support, either the BTEA or the SUSI Student Grant.
Can parents get other help for example tax relief on rent they pay for their children? No, unfortunately tax relief on rent was phased out back in 2017.
What advice would you give to a student who was going to rent for the first time? Don't be tempted to pay a deposit or sign a tenancy agreement until you have seen the property. If you are signing a tenancy agreement check if you want to live in the property for the time period stated on the agreement, check for early break clauses. Make sure you have correct contact details for the landlord. If you chose to leave the property early you may lose your deposit. If you are moving in with friends check the tenancy agreement to see if one moves out are the remaining tenants liable for the full rent. This is a common clause.
It is recommended that you take photographs of any pre-existing damage such as stains on carpets or marks on tables etc when you move in, to avoid any problems when you are leaving the property at the end of your tenancy.
Avoid paying your deposit and rent in cash and always insist on a receipt. Make sure you get a rent book and get all payments recorded even if you are paying through standing order or direct debit.
Make sure you get full contact details for the landlord and their agent where applicable and you know who to contact if there is a problem during your tenancy
If you are a tenant in student-specific accommodation you only need to give your landlord 28 days' notice when ending a tenancy. You can give your landlord more notice if you want. This came in under the Residential Tenancies (No. 2) Act 2021.
What if a student pays a deposit, signs a tenancy agreement and then finds the property is not up to standard? Well, all rented property has to meet basic minimum standards. Basic standards would be things like having access to hot and cold water and being able to control your own heating. The Local Authority e.g. Cork City Council is responsible for enforcing these standards. It's always advisable to request in writing that the Landlord carry out any necessary repairs. If the Landlord does not carry out the repair in a reasonable timeframe you can complain to the Local Authority. The Local Authority has the power to send out inspectors and prosecute the Landlord if necessary.
What if a student cannot get their deposit back from the Landlord? The Landlord should only retain the deposit or part of it to cover any damage to the property beyond normal wear and tear. The tenant should take pictures of the property before they move out as evidence of the condition they left the property in. They should also check the notice period they are required to give the Landlord.
If the matter cannot be resolved then the student may refer the matter as a dispute to the Residential Tenancies Board (RTB).
Can a Landlord increase the rent after the student has moved in? There are different rules depending on whether the property is in a Rent Pressure Zone or not.
A Rent Pressure Zone (RPZ)  is an area where rents cannot be increased by more than general inflation. Lists of these areas are available on www.citizensinformation.ie and www.rtb.ie
At the beginning of a new tenancy in a Rent Pressure Zone, a landlord is required to provide the tenant, in writing, with the following information:
• The amount of rent that was last set, which is the rent amount the previous tenant was paying in the rental dwelling.
• The date the rent was last set, which is the date that the tenancy commenced or the date the landlord previously set and served the notice of rent review.
• A statement as to how the rent was set in the rental dwelling having regard to the RTB Rent Pressure Zone calculator which reflects the latest HICP.
For a tenancy not located in a Rent Pressure Zones a Landlord may increase the rent in line with market value once every two years.
Know Your Rights has been compiled by Citizens Information West Cork which provides a free and confidential service to the public.
If you need further information about any of the issues raised here or you have other questions, you can call a member of the local Citizens Information Service in West Cork on 0761 07 8390. They will be happy to assist you and if necessary arrange an appointment for you.
The offices are staffed from 10am -5pm from Monday to Thursday and on Friday from 10am -4pm. Alternatively you can email on bantry@citinfo.ie or log on to www.citizensinformation.ie