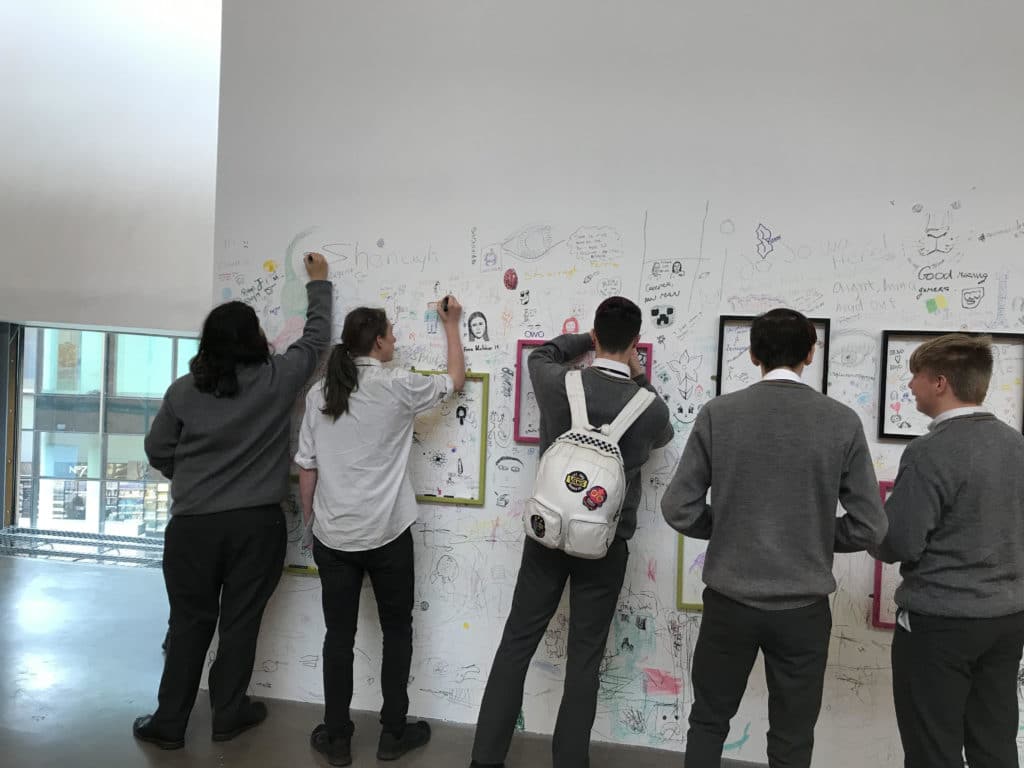 The Learn and Explore team of Crawford Art Gallery provides exam students and young art lovers with practical, easy to understand tips and useful suggestions to help with exam questions and further their arts practice.
In order to help students around the country, the educational arm of the Gallery has created various resources including time lapse videos and downloadable information to help those at home preparing for exams and also for teachers.
Mary McCarthy, Director has this comment to make "In these times of unprecedented uncertainty Crawford Art Gallery will endeavour to support our audiences by making our collection and resources available for all to access. Culture and creativity may provide some consistency and familiarity in the weeks ahead"
Adapting to current changes Crawford Art Gallery is focusing on making resources available on their website and through social media channels. The time lapsed video and accompanying resource documents created by Avril O'Brien will support teachers and students alike. Avril O'Brien is an artist, creative associate for The Arts Council 'Creative Schools', teacher and an Arts in Education practitioner. She has a degree in Fine Art, Printmaking and MA in Art and Design Education.
Through time lapse video students can practice drawing a face and figure drawing, both important areas for would be artists and exam takers. The Gallery also helps students to interpret visual language (tips on being able to write about art / analyse an artwork , a very useful resource for leaving cert). The online videos and downloadable formats suggest ways of breaking the codes of visual language helping students to understand, write and talk about artworks.
Crawford Art Gallery takes a look behind the scenes at the role of the curator in an interview with Anne Boddaert, curator and head of Learn and Explore. In a follow on to this, visitors to the website can then go on to create their own online exhibition with a downloadable template. a useful resource for the leaving cert 'Gallery Visit' question.
Crawford's Learn and Explore programme is consistently creating activities suitable for all ages on social media and the website www.crawfordartgallery.ie .