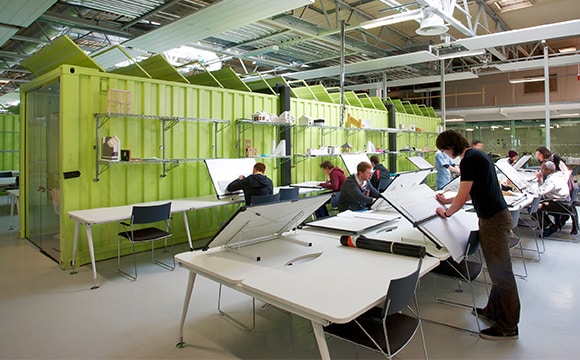 An Taoiseach Leo Varadkar TD, Minister for Education and Skills Joe McHugh TD and Minister of State for Higher Education Mary Mitchell O'Connor yesterday (Tuesday, May 26, 2020) announced that the consortium of Cork Institute of Technology (CIT) and Institute of Technology Tralee (ITT) is set to become a Technological University. Munster Technological University (MTU) will be officially established in January 2021 and will be Ireland's newest Technological University.
Mr Bob Savage, Chair of CIT's Governing Body welcomed the announcement and the opportunities Munster Technological University creates for the region:
"This is a monumental day in the histories of both CIT and ITT. Acting together, CIT and ITT have built on our individual strengths, our extensive experience and passion for education and entrepreneurship to create MTU. Our collective staff, students, and stakeholders have been instrumental in bringing us to this day. Together, we now look forward to the future and the creation of MTU in 2021; a new University for a new era."
Mr Lionel Alexander, Chair of IT Tralee's Governing Body stated:
"The two institutes share an ethos of excellence, an ambition to serve the needs of our communities, and a vision of higher education provision that is innovative, responsive, entrepreneurial and forward-looking. The new Technological University will grow from the foundations laid down by CIT and ITT. MTU will be the first regionally based Technological University in Ireland. Our ambition is to have a lasting positive impact economically, socially and culturally on the South-West region and beyond; and our values will guide our relationships with students, with staff, our partners and the wider community of stakeholders".
President of IT Tralee, Dr Brendan O'Donnell, in welcoming the announcement, signalled MTU's ability to become a strong driver of economic growth for the region:
"We are delighted to receive confirmation that we will formally establish MTU in 2021. This is a time of unprecedented challenge for the region, Ireland and the world. MTU will play a leadership role in the strategic development of the South-West region, as we work towards national and global recovery.The availability of a skilled professional workforce is essential to the creation of Irish companies and in attracting new companies to locate in Ireland. As a new university, MTU will develop and enhance curricula and research opportunities through stakeholder engagement ensuring that the changing demands of regional enterprise, the professions, and the community are realised."
President of CIT, Dr Barry O'Connor stated:
"The designation of CIT and IT Tralee together as the Munster Technological University (MTU) is a vote of confidence in the capacity of the technological university sector to impact significantly on the development of enterprise, commerce, culture and community in these challenging times. The MTU will focus on serving the Munster and South Western region specifically but in a national and European context. Technological universities have long been a feature of European higher education. MTU will partner with established European TUs to bring the benefits of this network to enhance our current delivery of teaching, research and community/enterprise engagement for the betterment of society as a whole. This is an exciting time for all of our students and staff across the MTU".
Welcoming today's announcement, Students' Union Presidents Aaron Buckley (CIT) and Petrina Comerford (ITT) said:
"In these uncertain times, we believe MTU, as a leading centre for practice-led and research-informed education, will lead to a wider world of opportunities for all its students. It will achieve this by fostering a culture for success while preserving the warm, welcoming, entrepreneurial, innovative, people-oriented culture and community CIT and ITT are known for."
MTU will build on CIT and IT Tralee's positions as preferred partners of industry leaders by seeking out dynamic cross-sector relationships with start-ups,innovators, and industry leading companies.
Welcoming the announcement Ibec Senior Regional Policy Executive, Helen Leahy, stated:
"Ibec, the group that represents Irish business, has welcomed the designation of the Munster Technological University (MTU) stating that it presents a significant opportunity for the South West and is of critical importance to the region's future economic prosperity. The Institutes of Technology are important drivers of growth and their continued support and development as a single entity is essential to underpin the economic future of the region. Businesses have a long history of collaboration with CIT and IT Tralee and we now look forward to working with a new TU that can support enterprise needs in the South West. The MTU will require significant public investment if it is to reach the scale needed to attract top academic talent and compete in the challenging international research environment. It is therefore vital that Government maintains its commitment to the €90m TU Transformation Fund, to ensure they become embedded in the education system to support economic and social growth".
Munster Technological University will be formally established on January 1, 2021.