Spearheaded by philanthropists and patrons of the arts, Paul and Aileen Finucane, Cnoc Buí is a new community arts centre for visual and performance art located on the edge of Union Hall village. While architect plans are currently being drawn up and renovations are underway, part of the property is already providing an exhibition space and a meeting place for local community groups. West Cork Creates Spring Exhibition will take place there from April 1-15: Holly Cairns, Leader of the Social Democrats and TD for Cork South West will officially open the exhibition on April 1. Paul and Aileen, who bought the property last June, talk to Mary O'Brien about their connection to the local community, ambitions for the project and their shared passion for the stories behind the art they collect.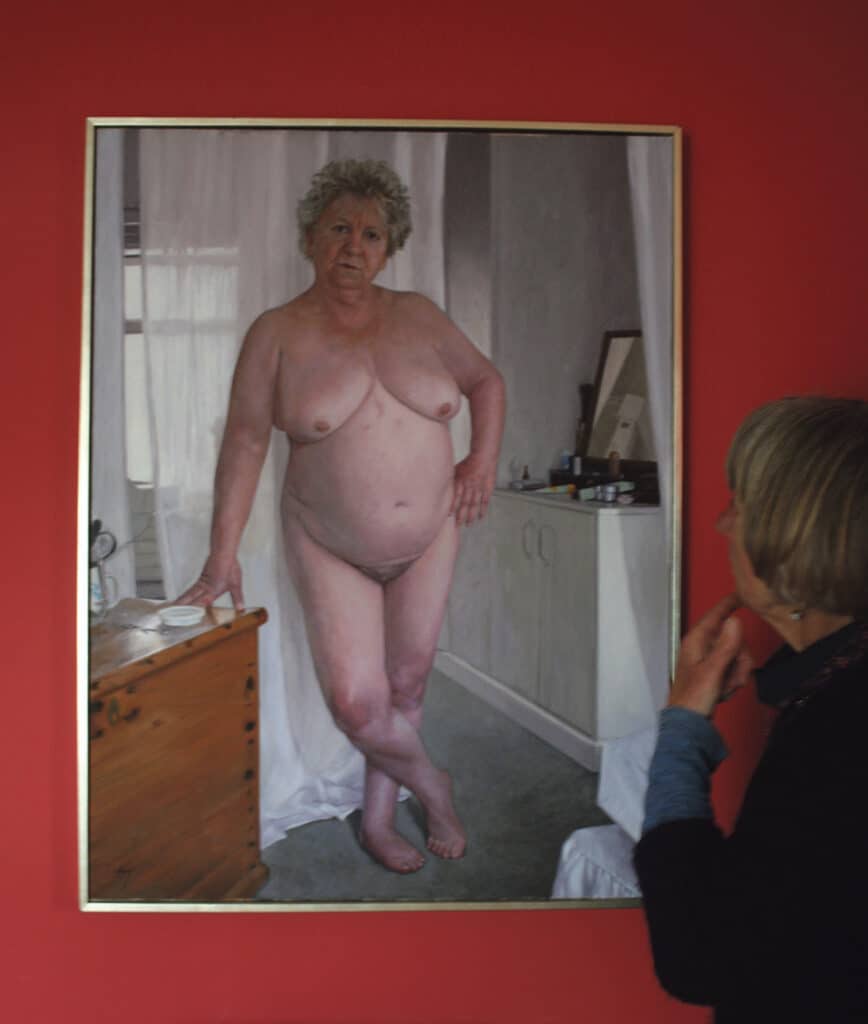 While they have owned a house by the pier in Union Hall since the 1980s and spent a lot of time there over the years, the couple only settled in West Cork permanently on Paul's retirement two years ago. They share their home with a boisterous two-year-old boxer Biddy, the sixth in a line of beloved boxers.
A retired geriatrician, Paul's work as a doctor and medical educator has brought them around the world; living between Ireland, Wales, the Middle East and Australia. They married 42 years ago while Paul was working as a Concern volunteer doctor in Yemen.
The driving force behind the establishment of Ireland's first medical school in over a century at University of Limerick, Paul finished his working career in Australia, where he spent a decade from 1991 to 2001, returning for another five years in 2016 to set up a medical school there, before his retirement in 2021.
It was in Australia that Paul and Aileen purchased their first piece of art, from the late Australian painter Murray Edwards. It was also around this time that the 'Union Hall Collection' was initiated. The series of works by artists from all over the world responding to the same visual stimulus – the view of Glandore Harbour from Paul and Aileen's home in Union Hall – began when a visiting Australian artist Harry Sherwin gifted them a painting of the pier. Each painting represents the artist's impression of the Old Pier at Keelbeg, which dates from the late 19th century. Today the collection, which continues to grow, totals over 40 works of art and Paul and Aileen plan on making Cnoc Buí its permanent home once the renovation work is completed.
Over the years the couple's art collection has grown extensively – they have never and don't intend to ever sell a piece of art – and Cnoc Buí offers a way of housing this important collection, as well as repaying the debt of gratitude that Paul and Aileen feel towards their community. "We have long wanted to give something back to our local community in Union Hall," shares Paul.
While neither hail from a background boasting any artistic influence, the couple say that art has massively enriched their lives, in particular the stories and people behind the works in their collection. "Neither of us know anything about painting technique," shrugs Aileen. "Our interest really lies in people's lives."
It was this fascination with artists that led them both to complete a certificate in the History of Art and Design in UL with Paul subsequently penning two respected books in the art world 'Irish Women Artists of the 20th Century' and 'Odd Roads to be Walking: 156 Women Who Shaped Australian Art'.
"A lot of Irish and Australian women sacrificed their own careers to promote their husband's work," shares Paul. "For example Margaret Clarke always played second fiddle to Harry Clarke and Grace Henry to Paul Henry.
"Irish women artists tended to come from the 'big house' and were often the second or third daughter of an aristocratic Protestant family, as the first would get the big dowry," explains Paul. "To enhance their chances of a good match, they were encouraged to nurture their talent with quite a few women sent to Paris where they were exposed to modernism in art. They came back to an Ireland in the early 20th century that was dominated by men and the Catholic Church and one in which they were marginalised for their 'new' ideas of art. To this day their work is undervalued, which means that people like Aileen and myself can afford to buy it."
Paul and Aileen's collection of art by Irish women in the 20th century is now sizeable with pieces by such artists as Mainie Jellett, Sarah Purser and Margaret Clarke that have been loaned to the Crawford Art Gallery and the National Gallery of Ireland. This collection is currently on loan to the University of Limerick but will hopefully make its way to Union Hall in the foreseeable future.
The story of women artists in Australia is in the same vein except without much of the religious prejudices. For example, Clarice Beckett, now regarded one of the greatest Australian artists of the 20th century, never sold a painting in her lifetime.
"In a clear-out, her father burned many of her paintings. Taking what was left of the paintings after Clarice's death, her sister kept them in an old shed that was open to the elements. Only 200 of her paintings were salvaged in the end," explains Paul.
"She was rediscovered by someone who found one of her paintings in a junk shop and started researching her," adds Aileen.
Paul and Aileen are now both involved in the Sheila Foundation, an Australian philanthropic foundation ensuring equality for Australian women in visual art.
They are both very interested in portraiture. "Every piece we own has some kind of personal relevance," shares Aileen "and although we'll never sell any, I'll admit there are a few pieces I look at and wonder why the hell did I buy that!" she laughs.
During an exhibition for Culture Night last September at Cnoc Buí, Paul and Aileen asked 25 local people to share the artwork that each would most like to save in the event of a house fire.
Paul's personal choice is a piece by West Cork artist Christine Thery. The large painting, depicting a tiny figure of a woman with a red head scarf on the rocks by the sea, hangs in the couple's living room.
Aileen's pick is a controversial nude portrait of feminist Nell McCafferty by American born artist Daniel Mark Duffy. "I might not agree with a lot of her ideas but she has always stayed true to herself," says Aileen. "I think she's a wonderful human being and it's a fabulous painting of her." The painting of Nell was selected for a year-long exhibition at the Smithsonian Institute in Washington a few years ago in an event that was opened by Michelle Obama when she was First Lady.
Paul and Aileen have become good friends with the artist Daniel Duffy, who describes his series of portraits of well-known Irish people as an open and frank portrait of the ageing body. They possess a second of his nude portraits, one of Irish singer-songwriter Mary Coughlan, which they rescued from the wastepaper basket in Daniel's studio. "He wasn't happy with the painting so it took a lot of convincing on our part for him to even sell it to us," shares Paul.
The late Donal O'Sullivan is another artist whose work Paul and Aileen admire and collect. "Although I really like his painting of Beckett, I could take or leave his paintings of women with pendulous breasts," laughs Aileen.
"He was an extraordinarily gifted artist who had a tragic life," shares Paul. "An art teacher in Dun Laoghaire college and revered by his students, he committed suicide when he was in his 50s. His work never gained the attention it should have". O'Sullivan did however win the highly respected Taylor Prize on two occasions, once for a painting now owned by the Finucanes.
Once completed, Cnoc Buí will provide a permanent home for Paul and Aileen's important collection of over 250 art works, which include portraiture, works by Australian artists and works by Irish women artists of the 20th century.
The couple are aiming to establish a charitable trust that will eventually take ownership of the building.
"We do need to make sure it's sustainable," explains Paul. "So while our hope is that organisations like the Arts Council might in time help with the maintenance of the building, we are looking at setting up some commercial activity like a cafe or gallery shop on the premises."
Tracton Arts and Community Centre in Minane Bridge, Cork and The Ballinglen Arts Foundation in Co Mayo are both inspiring and flourishing examples of what can be achieved with this type of project.
The derelict outbuildings at Cnoc Buí are particularly exciting, as they date from the 18th century and are among the oldest surviving buildings in the Union Hall area. "The outbuildings would have been a village of four or five houses in the 1700s," shares Paul. "One by one they were converted to animal houses over the years and many people in Union Hall will remember this being a working farm with horses and cattle. "It's thought that the centre of the village moved across the harbour from here to where it is now some time in the 1700s."
While it could take years to renovate all four of the derelict outbuildings, in the more immediate future there are plans to convert the old chicken coop into accommodation for an artist in residence.
"I think people in the village were a bit unsure of our motivation at the beginning but slowly they're starting to understand what we're trying to achieve," says Paul.
"Union Hall is a thriving village, on the up and up, and we have only seen positive changes here in the 35 years we have called it home."
Paul and Aileen's vision is that Cnoc Buí will further add to West Cork's reputation as a haven for artists and as a magnet for those with an interest in the arts.
"Cnoc Buí will be providing an independent focal point for the arts in West Cork now and for future generations," says West Cork artist Alison Ospina. "West Cork Creates is running two exhibitions in that space this year. The Easter exhibition curated by Lesley Cox is a pilot exhibition of invited artists rather than an open call like our summer exhibition. Over the years, WCC has gained a reputation for showing the very best of arts and crafts from this region and, as usual, the exhibition will show a variety of media and talent that makes it really special and something worth travelling to see."
www.cnocbuiarts.ie
www.westcorkcreates.com