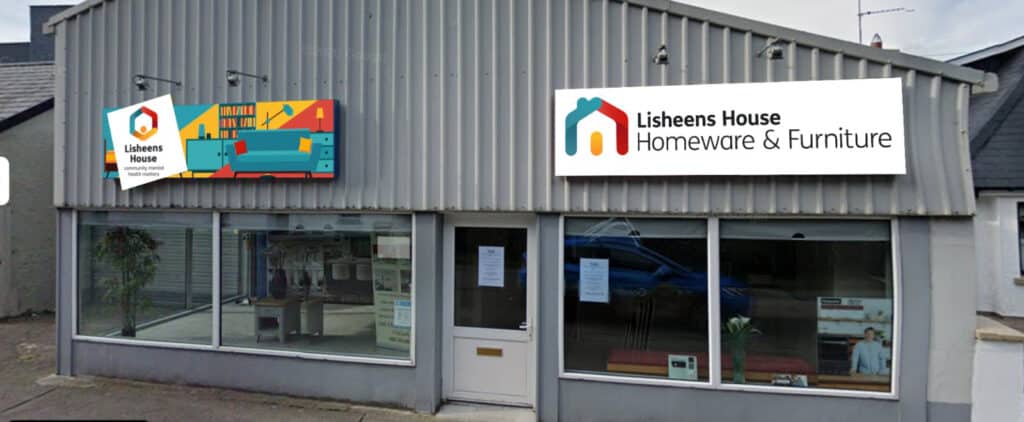 There is no greater testament to the success of Lisheens House than the heartfelt words of the people who have accessed the service.
The independent West Cork mental health charity and suicide prevention service has been offering free counselling across Cork County since it was first set up in 2014 by Bantry woman Noreen Murphy who, after losing her husband to suicide, witnessed for herself the lack of affordable and accessible services.
Catherine and Yvonne started volunteering with Lisheens three years ago after contacting the charity for support.
"In a nutshell, Lisheens gave me back my dignity," shares Catherine. She contacted the service for help when, after breaking her back in 2015, she lost her business and almost her house, as a result of being unable to work due to her debilitating injury. "I felt so very small when I lost my business but Lisheens made me feel like a human being again, like I was worth something.
"There is real compassion at the end of that helpline, you are immediately made to feel like you're not on your own."
Yvonne has lost nine people close to her to suicide. "Lisheens helped me get support for the people left behind who needed it," she says. She has been fundraising for the charity ever since.
"You hope that by giving out the Lisheens number it will make a difference in someone's life." says Yvonne. "Having accessed the service for myself and others, I know just how much it's needed."
Following on the heels of the success of its used furniture shops in Skibbereen and Clonakilty, the charity has now spread its wings to Bandon, opening its third shop at Old Chapel this week. The shops have all been rebranded as Lisheens House Homeware and Furniture.
As it receives no state funding, Lisheens is reliant on fundraising and the resale of donated household items and furniture to fund its services. Every piece of furniture donated contributes to the provision of services to those who are in need of training, counselling, advice or just somewhere to drop in and have a chat.
The shops are key to the charity's continued success and have a big part to play in the planned opening by Lisheens of West Cork's first independent child and adolescent mental health services centre.
Run by Mick Kearns and Noreen Murphy, the centre on North Street in Skibbereen will offer a dedicated space and separate helpline for young people and their families to access the supports they need. Lisheens House has seen a marked increase in children and young people accessing its services and now has three play therapists working under its umbrella.
"The longterm vision," shares Mick Kearns "is that where we have a shop, a centre will follow.
"We want this centre to be a statement of intent of what can happen right across West Cork.
"The public will be able to see that by supporting us, a local social enterprise, their money is staying in the West Cork community – each and every person who donates furniture or makes a financial contribution is helping to create a facility that will help people in the local community."
The aim is to have the centre in Skibbereen open by summer 2023.
"Once the Bandon shop is up and running, the plan is to get an engineer in to the Skibbereen building and get drawings and costings done and apply for planning permission," explains Mick.
"Any income generated by the shop in Bandon will go directly into funding the new centre in Skibbereen."
If all goes well, Lisheens also hopes to purchase the shop building in Bandon next year.
"We're strategically planning for the future by putting roots down now," shares Mick.
Fundraising is also up and running again after a two year hiatus due to the pandemic, which of course, alongside the donations of furniture, is a vital lifeline for the charity that currently employs 12 full-time and three part-time local people.
"Thankfully we've had massive support from the community and the shops are doing very well," says Mick.
"There are times when you doubt yourself but you do have to drive on. The feedback from service users makes it all worthwhile…
"It does feel like there is something guiding Lisheens."
All donations of furniture welcome. Contact 086-4066348. www.lisheenshouse.ie. Follow on Facebook.