Lights on the Horizon is a literary time capsule of poetry, fiction and drama from writers across the UK and Ireland, including West Cork.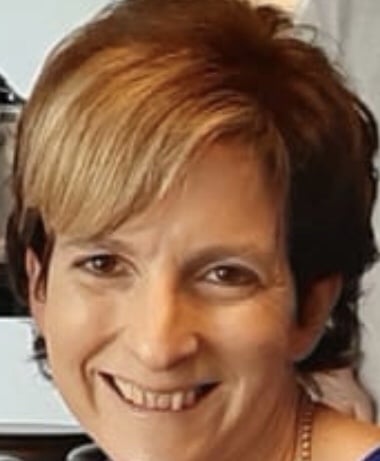 Lights on the Horizoncelebratesheroes and hope during Covid-19. A collection of writing during the lockdown of 2020, reflecting a global villages' thoughts, fears, actions and inactions emerging from the darkest depths of Covid-19.
It is a poignant collection of short stories, poetry, monologues and fictional diary entries, written by an eclectic mix of fresh voices and seasoned writers, in honour of our frontline heroes.
West Cork author Niamh Cooper is one of the writers involved in the project. Niamh lives in West Cork with her two teenage daughters and two unruly Bichon-un-frisés. She grew up bi-lingually (English, German) to an American Dad and a Mum from Ardfield, and when she's not publishing language books, she can be found reading, writing, baking or dancing her way to the seashore.
Niamh explains why she got involved: "Having worked flat out up to the day of lockdown – I work freelance in educational publishing – my work effectively dried up with Covid 19, and on top of dealing with teenage – and adult! – Angst, I now also had financial worries to contend with.
"Also, I felt that I wanted to do something, and show my support for those on the frontline who are risking their lives every day. Now, one thing this pandemic has done for me is it has forced me to slow down. I've been baking so much more. And – I started writing again. And 'Lights on the Horizon' is the reason why."
1-
Hindsight
Extract from a fictional diary entry by Niamh Cooper
*******
March 12th – Day One
Really Day Zero. School is finished, and so am I. Previous loose lovership has ended, coinciding with the coronavirus outbreak, give or take 5 hours and 24 minutes. Offspring-boy, 16 ¾, and girl, 14, are oblivious, noses deeply buried in SnapChat and HayDay. While they're busy shearing sheep and sending ceiling snaps, I break out a bottle of Corona in protest. It's tepid and lime-less and only vaguely numbs the pain. It's also the last bottle I possess. I pivot between anger and guilt. But more, anger. Because of the way he dumped me.
Hey hun how are things. let's just take this time to decide wat we want. have a brake. O.K.? Love u, always.
I hate him. If he breaks up with me over text, how does he have the cheek to say he loves me. He was all talk. And I always made allowances for the fact that he was orthographically challenged. I called him that once, in jest. He was wondering what it had to do with birds. Emma always said that I was too good for him.
"Anyone who doesn't even bother to write "you". He just never respected you. Y-O-U! You'll see. Someone better is out there for you."
I finish my Corona. I hope my darling friend is right.
Lights on the Horizonis curated by author and playwright Andrew William Tinney.
Out now on paperback, and for pre-order on Kindle.
All proceeds go to HSE and NHS frontline staff.