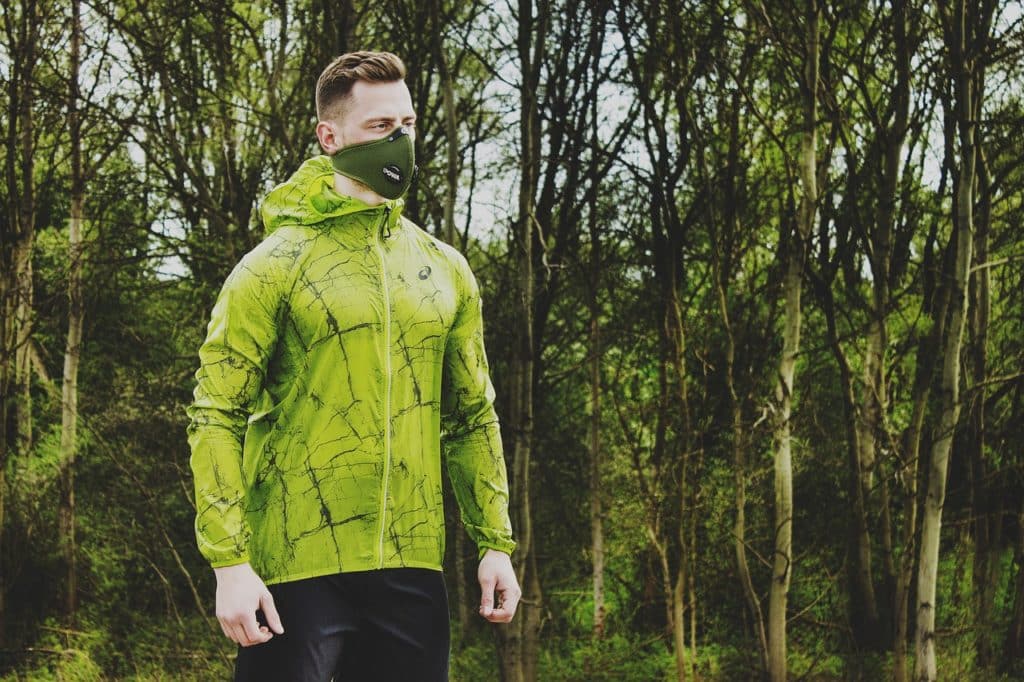 Summer is here, and lockdown is easing. We're allowed to travel outside our home for exercise and outings, even social visits on a small scale are being allowed. You could almost say, that the timing couldn't have been better, except we still have to remain vigilant, as to not start a second wave.
As with many other things, there are different opinions on Covid-19, how to handle it, what precautions to take and so on. For me, the choice has been easy: I try to be as considerate as I can towards my surroundings when I run. I don't want the mom walking towards me with her child, or the older couple sitting on the bench to be afraid.
Whether you have been training during lockdown – either at home, or outdoors in circles around your home – or you've been taking a 'time-out' on your couch, chances are, with the easing of lockdown, combined with the lovely weather, you'll find yourself wanting to go for a run or a jog outside.

I, for one, am enjoying the longer runs that the further distances allow for. Even though I've been consistently running during lockdown and training at home, there is something unbeatable about going for a run, where only your legs determine the route.
However, as with most things, the Covid-19 pandemic has also changed the rules of running. Most of all races have been cancelled all over the world, and even just going on your neighbourhood run can cause anxiety for both runner and passer by.
We've been hearing so much about Covid-19's ability to infect via droplets and touched surfaces, and most countries are now advocating to their citizens to use masks when going places, wherever you will find people gathered, like the supermarket, public transport or pick up from school.
As I run, I feel the weight of Covid-19s change of the running world too, and I have therefore gathered my best Covid-19 running tips here, to keep both your surroundings and yourself at peace while running.
1.If you're worried to run into (no pun intended) too many people on your run, seek out the least crowded paths/roads and trails for your run. Expect that other people in your community will want to go outside and enjoy the good weather as well. So if you know people are out, take the less beaten path. You can even make this into a running challenge, to discover new routes in your neighbourhood.
2.If you live in town, and don't have the option to go running on less busy roads, see if you can find time in your schedule to go out on less crowded times. Early mornings and evenings are obvious choices, but lunchtime or dinner could also be better for empty streets, if your family life allows for this.
3.If you worry about inhaling passerby exhale or vice versa or don't want to make anyone uncomfortable inhaling your exhale – bring a scarf tube/ Buff or bandana (see photo). You can easily pull it over your nose and mouth as you pass people and take it down right away afterwards.
4.Mentally prepare to run in half circles around people you meet. When I encounter people on my path, I make sure to go around them with two-metre distance (and if not possible because of traffic, I slow down, until there is room for me to run around). I make a point not to make people walking feel uncomfortable, by being too close to them as I run. And since I'm running, I'm faster to change lanes/do a loop around them, than they can while walking. In a fewer words, prepare to be the one who moves out of the way when you encounter other people on your run. 
5.It's probably still most safe to run alone (or with someone from your household). However if you do run with friends, remember to keep 2m distance and if you run in a single file, be aware droplets travel backwards. (Here you can make use of your neck tube again). If possible only stay very briefly in a single file to avoid any droplets.
You probably noticed I haven't mentioned running with mask. I simply don't know enough about how breathing through different materials affects the lungs to give advice on this. A quick (unscientific) search shoved health professionals advocate distance when exercising outdoors and using the occasional scarf/ mask when you run in crowded places. So as a runner, I feel my safest option is to bring a neck scarf on my run, pull up when I pass people and pull down afterwards. 

I hope these five tips can help you feel more relaxed, and enjoy your run, and I hope being considerate to your surroundings, will give cause to more joy than disruption.
Remember things are easing up, but we are not out on the other side yet, so let's help and be considerate even in the small things.
Comments, questions are welcome at taniasfitnesskitchen@gmail.com

And you are welcome to follow my adventures as a new runner on www.instagram.com/trainwithadane