The current restrictions on public events has given the organising team of Clonakilty Bike Fest a new challenge this year – one they have enthusiastically risen to by organising a packed programme of activities to keep cycling enthusiasts engaged and entertained no matter where in the world they park their bike.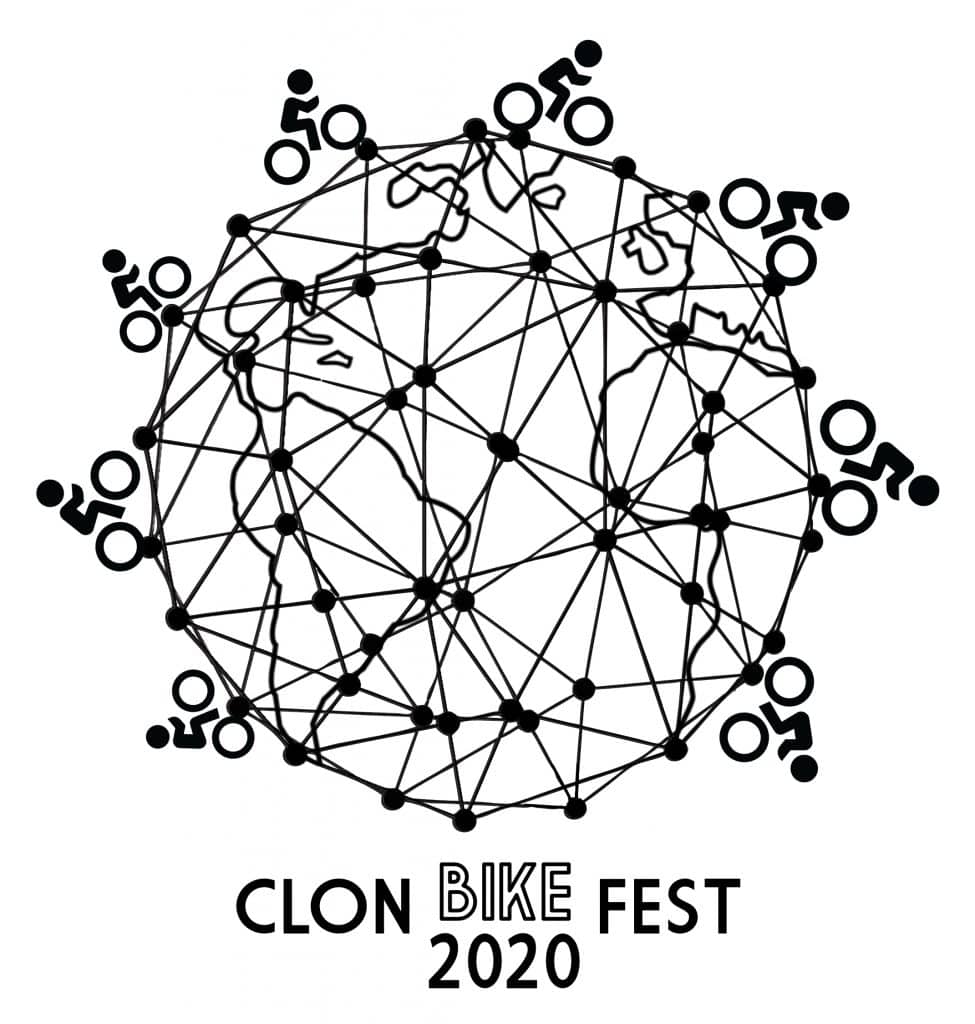 The committee has provided West Cork People with a full programme for the five-day festival below but particular highlights to note are the Global Photo Scavenger Hunt; a live film streaming of award-winning documentary 'Motherload' (followed by a question and answer session with Director Liz Canning) and the Clon CycleBus forum.
The live Clon CycleBus forum is a must for parents who would like to see a safer way for their children to cycle to and from schools. Bike-bus pioneers from Glaway and Limerick will share their experience and show how cycle buses can be easily organised here. 
To register for the forum and other bike fest events please visit https://explodingtree.com/bike-fest/
EVENTS: all times are GMT
WEDNESDAY JUNE 3
World Bicycle Day Fancy dress lap of your town – celebrate bicycles by dressing up and having a good 'ol lap of your town or neighbourhood! Send us a pic on Facebook.com/clonbikefest and we will choose a winner – win this year's Bike Fest 2020 t-shirt!!
Global Photo Scavenger Hunt – Our Photo Hunt starts today! Make sure you have registered your team of 2 to 6 bike lovers here – you will receive an email from us with the full details and list of photos to 'find' with points awarded for each – upload photos to our facebook and update us with your score as the weekend goes on, a wheel-y great hamper of Bike-y prizes for the winning team!
THURSDAY JUNE 4
The Global Photo Scavenger Hunt continues... still time to register and get on board if you haven't started!
Dinner & a Movie 7pm GMT –- make yourself a lovely dinner and get comfortable! Join us wherever you are in the world for a live Film Streaming of 'MOTHERLOAD', the beautiful cargo-bike documentary by Liz Canning, followed by a live Q&A with the director, buy your tickets here – €6/screen, early bird offer until May 30th!!
See the trailer here: https://vimeo.com/339466072
TO BUY TICKET FOR SCREENING you will need to have a Paypal account – if you don't please get in touch allison@explodingtree.com and we'll sort you out!
FRIDAY JUNE 5
The Global Photo Scavenger Hunt continues…
Cycle through the ages…(a history of cycling in west cork): 5pm head to our website and listen to an interview with Kieron Doyle, local historian and writer. Link will be here.
The Wild cook-out cycle supper challenge – Grab some ingredients and cycle out into the wild to cook up a feast somewhere off the beaten track. Post your photos and recipes to our facebook page to win a prize.
SATURDAY JUNE 6
The Global Photo Scavenger Hunt continues…
Mini-family street hullabaloos with tips from CycleSense and Facebook Live – from 9am listen to our podcast where Allison from ClonBikeFest interviews cycling instructor Ruth (Cycle-Sense.com) on how to create a fun and safe obstacle course – and host a hullabaloo for your kids in your garden or street! Say 'Hello' on our Facebook Live at 11am. (Podcast also includes top tips on how to cycle safely on the roads when with kiddies or beginner cyclists and will be accompanied by a short film of Ruth setting up a course in her own back garden) Video on and podcast links will be here from June 5th.
'Bike Mechanics Live' with your hosts Jack and Graeme at The Bike Circus. 1pm – A Facebook Live forum where our head yard-dogs will answer any of your pressing locked-in bike repair questions! Go to facebook.com/clonbikefest at 1pm June 6th and join the Live Streaming
Cycle-School-Bus Forum 5pm – Grab a pre-dinner refreshment and tune in for a live panel discussion on the joys of the 'Cycle-Bus', hear from Irish bike-bus pioneers from Galway & Limerick and find out how they started, what's involved, as well as our own plans to start our own bike-bus in Clonakilty. A great panel for parents who want to know more and bike-y groups who want to get their own Cycle Bus going… Interested? Register here and we'll email you the link and a reminder!
SUNDAY JUNE 7
'Wheel Women Love Bikes' Panel – 5pm GMT on Zoom. A group of ten female bicycle activists from around the globe and here in Ireland share why (and how) they cycle, triumphs and trials in their advocacy work, and their love of bikes! Interested? Register here and we'll email you the link and a reminder!
Global scavenger hunt winning team declared! 8pm: Join live zoom festival ending party where we announce the winners of the global scavenger hunt! Share your favourite stories from the weekend and meet other cycle lovers from around the world. Come back here for the link from 7:45pm on the night.