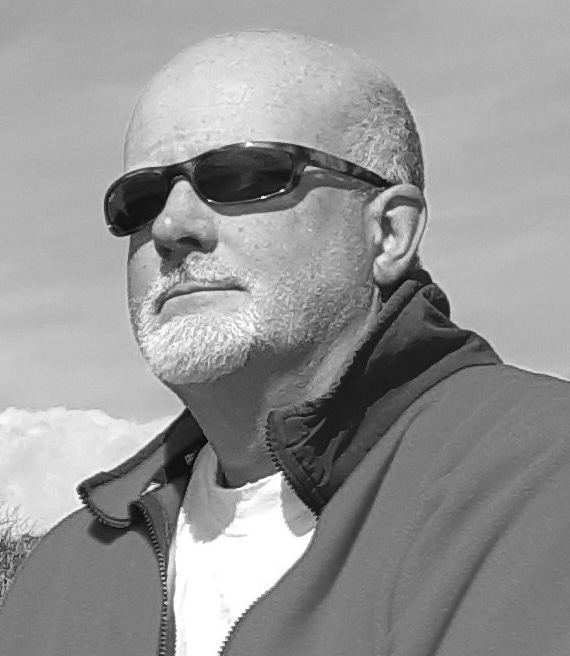 The DNA of West Cork People
Mark Grace is a genetic genealogist and family historian at Ballynoe House, Ardfield, Co. Cork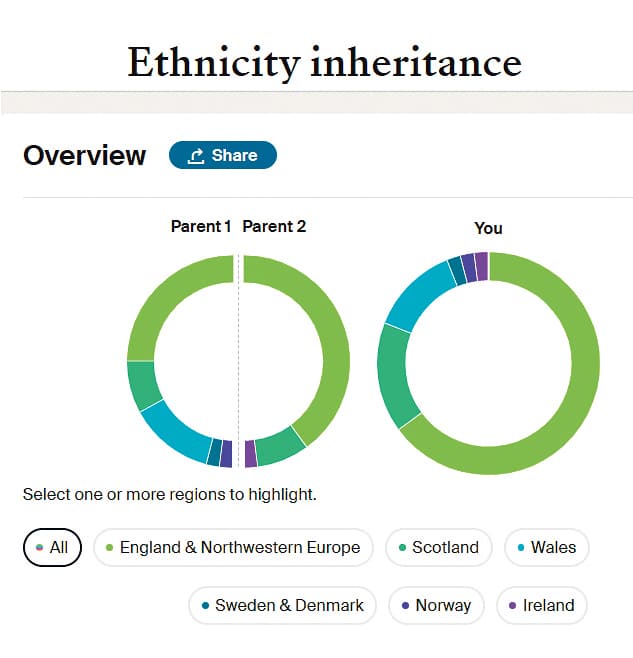 For those who have already DNA tested for genealogy or may be interested in doing so (for example with companies such as Ancestry, MyHeritage and 23andMe), this month is the first of a two-parter looking at some of the tools and outputs that could provide some insights that may interest you and influence your choice of company to test with.
At this time of year in the heat of the summer, you may not be thinking of Christmas. However, if you are considering starting your own family project now is the time to keep checking testing websites for their special offers. Flash sales (including Black Friday) frequently appear, which are effectively 'two for the price of one' with individual kits priced at only €39 to €49. A great opportunity to buy the kits you need to cover immediate family, if not just for yourself; the ideal starting point for any project if you include siblings, parents, and grandparents.
A game of two halves
Ancestry have introduced their SideView™ technology which splits up your DNA, then analyses each half. What this tells us is Ancestry's database can now model all or most of your individual segments of DNA to some geographical origin on each side of your chromosomes.
It remains disappointing to note that 'ethnicity' as a term is still used, which is inappropriate in most contexts (see previous article in the online editions discussing this). It should be 'DNA origins.' My origins, as shown below as an example, are clearly geographical within Northwestern Europe and nothing to do with any genuine definition of ethnicity. MyHeritage are an equal offender in that they refer to Ethnicity Maps even though it is also geographical.
As with their basic matching results service, Ancestry do not provide the detail to use this information fully. For serious genetic genealogists this a horrendous tease. Many of the mysteries I am trying to solve in my own ancestry could be helped by knowing which segments belong to these geographical areas.
In the presentation pictured it would be natural to assume that Parent 1 is your father and Parent 2 is your mother. Not so. You will note that Ancestry do not commit to who is who. Having had a few discussions with others, I am aware that some believe their father is Parent 2. Consequently, for the uninitiated, this may not be particularly helpful if you do not know or do not have a significant piece of information to guide. In West Cork, both sides of your family may be Irish and mostly Munster at that. It could be hard to prove one or the other.
All the evidence I have from more than 43 years of research is that I have only one direct Welsh ancestor, my three-times great grandmother Alice, who comes from an ancient family in Glamorgan. My working assumption is that since I am only Welsh on my father's side (13pc currently), Parent 1 is my father.
On the opposite side and likewise, I know my Irishness comes through a specific family from County Mayo to my mother. That would support finding 'Irish' in Parent 2. This then shows that my two per cent Scandinavian DNA comes from my father. MyHeritage does provide lots of matches for me to people of 100pc Scandinavian origins, which is something I hope to be able to explore in the future. I have no indication in my family tree of any Swedish ancestors (at least back the late 1500s), so this must be DNA from a much earlier time. Perhaps echoes from the Vikings?
My Scottishness is an ongoing problem. Despite my years of research, I have no direct lines of sight into any family that has proven Scottish origins. In fact, my 16pc assigned to this geographical region is split eight pc/eight pc between both parents. Part of the reason my Irish percentage became so low recently may be due to up-to-date DNA modelling recognising that many of transitional Irish descent originally came for Scotland and so has since been reassigned. A guess only as the workings are never shared.
As mentioned in a previous article, these percentages are just a window into your more ancient origins; going back 500 years or more. It is worth remembering that randomness of inheritance ensures much of this detail is lost so you will only see what survived the generations to form your genetic makeup. In general, if your ancestry is from Northwest Europe (as is the case with most readers) you will be Northwest European with ongoing subtle changes to your percentages as they ebb and flow with each model iteration. In many ways, I envy those lucky cases on DNA-related TV programmes who learn of clear and distinctive ancestral origins, as they discover who they really are.
While Ancestry have provided the tease, MyHeritage offer a tool that may help researchers trying to address puzzles like my own. I will cover this next month.
Comments, questions, and issues that can be answered as part of future articles can be emailed to DNAmatchingprojects@gmail.com or follow the West Cork DNA projects on Facebook blog 'My Irish Genealogy & DNA'.