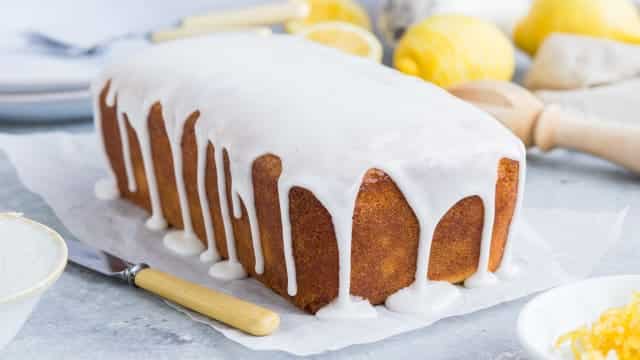 Jacques Brennan is the author of 'Hungry Soul – How to Cook 100 per cent Vegan' and is a frequent collaborator with the West Cork arts and health organisation MusicAlive. He is also a guest food artist for World Mental Health Day events at 49 North Street in Skibbereen…and occasional contributor to the West Cork People!
If there is something we have a lot of right now, it is time, says Jacques Brennan. A strange and interesting phenomenon occurred in the past week or two. I was doing my regular food shopping in a big supermarket when I came upon the baking aisle and it was nearly empty. Hardly a bag of flour left on the shelf, no baking powder and no yeast. All I could see was some rye flour and a bag or two of gluten-free – everything else was gone. I stopped and laughed…In North America they are stocking up and hoarding toilet paper, but in Ireland we are baking.
The bread of life!
I know only a few people who still make their own bread at home. Of course, those making bread will be busier than usual, sharing it with other members of the family. But the bread aisles are still well stocked in the supermarkets…so why is all the flour gone?
I posed that question at the kitchen table over dinner and my daughter who is in secondary school said, "well everyone is baking, cakes and cookies…nothing else to do!"
Is there something positive that may come out of this Virus pandemic?
In the last week, we have had a few batches of biscuits, some 'death by chocolate' brownies and more recently a lemon drizzle cake that I could not stop eating!
Since the restaurants and even the fast food places are mostly closed, all the food we eat must come from home. The good thing is, lack of time is no longer an excuse not to cook. The house is full of people and, not only are they cooking, they are also being more creative.
For Mother's Day, I normally do much of the cooking but trying to get the children to help was not easy. Breakfast they always served to their mother in bed, but dinner…
This year was the first I can remember where I did almost nothing (it was a kind of father's day as well). I did not even have to do the dishes!
The meal consisted of baked cannelloni stuffed with spinach and cashew nut ricotta, smothered in tomato sauce. Along with that was served a big green salad and 'never-enough' homemade garlic bread. I did contribute a little; I decided to make a grated beetroot salad, something my French mother often made. She is living in Canada, so I made it thinking of her – that counts, doesn't it?
Lemon Drizzle Cake was for dessert! At the end of dinner, there was one happy mum to see the effort made in her honour, very happy children proud of doing this for their mother, and a very overstuffed and happy father.
Lemon Drizzle Cake
Made by Anne-Marie Brennan
Recipe from DomesticGothess.com – Ultimate Vegan Lemon Drizzle Cake
Hannah, the Domestic Gothess, says that it is " a soft, moist, easy-to-make and intensely lemony loaf cake soaked in tangy lemon syrup and topped with lemon glaze". I think it is one of the best cakes I ever had…I do love lemon drizzle cake!
Serves 8 people (better 4 … my contribution!)
Ingredients
Cake:
275g (2 1/4 cups) plain (all-purpose) flour
20g (2 Tbsp) cornflour (cornstarch)
2tsp baking powder
1/2 tsp bicarbonate of soda (baking soda)
50g (1/2 cup) ground almonds
230g (1 cup + 2 tbsp) caster (superfine) sugar
1/4tsp salt
finely grated zest of 3 lemons
120ml (1/2 cup) unsweetened non-dairy milk (I use soy)
80g (1/3 cup) non-dairy yogurt (I use soy)
100ml (1/3 cup + 1 Tbsp + 1tsp) lemon juice
1tsp vanilla extract
130g (1/2 cup + 2tsp) vegan block butter melted and cooled slightly
Syrup:
50ml (3 Tbsp + 1 tsp) lemon juice
50g (1/4 cup) caster or granulated sugar
Icing:
130 g (1 cup + 1 tbsp) icing (powdered) sugar sifted
the juice of 1/2-1 lemon
Instructions
Hannah recommends following the instructions carefully!
Preheat the oven to 180°C/350°F/gas mark 4. Grease an approx 11.5 x 21.5 cm / 4.5 x 8.5 in loaf tin and line with baking parchment.
Sift the flour, cornflour, baking powder and bicarbonate of soda into a large bowl then whisk in the ground almonds, sugar and salt.
Add the lemon zest, milk, yogurt, lemon juice, vanilla extract and melted vegan butter.
Whisk gently until no dry lumps remain but be careful not to over-beat the batter.
Working quickly, pour into the prepared loaf tin and bake for 50-55 minutes until a skewer inserted into the centre comes out clean. If the top starts to colour too much before the cake is ready then loosely cover it with tin foil.
While the cake is baking prepare the syrup – place the lemon juice and sugar in a small pan and heat gently while stirring until the sugar has dissolved. Remove from the heat and set aside.
Once the cake is ready, set it aside to cool in the tin for 10 minutes then poke holes all over the top with a cocktail stick. Drizzle over the syrup, making sure that you pour it around the edges as well, not just in the middle. Leave the cake to cool in the tin.
Once the cake is cool, carefully lift it out of the tin using the strip of baking parchment.
Place the sifted icing sugar in a bowl and gradually stir in enough lemon juice to form a thick but pourable icing. Drizzle the icing over the top of the cake and serve. Store any leftovers in an airtight container for up to five days.