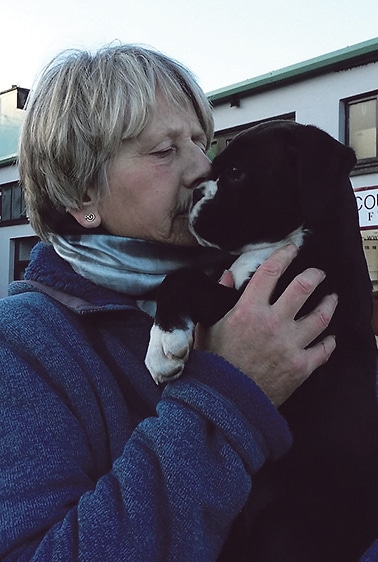 Liz Mahony is an experienced Dog Trainer and Holistic Therapist for all animals. In her monthly column, Liz aims to promote mutual respect between carer and dog. Contact Liz at
corkdogtrainingclasses.com
A part from teaching your dog the basic commands, there are some other methods to deepen the bond with your canine companion.
Many people complain to me that their dog doesn't listen to them. That's usually a correct assumption because you need to train your dog to focus on you. The more you do that, the more he will check in with you BEFORE anything untoward happens. For example, I ask Juno to sit and look at me before we go outside. That means she goes out the door quietly. I ask her to sit and look before I open our gate to start our walk.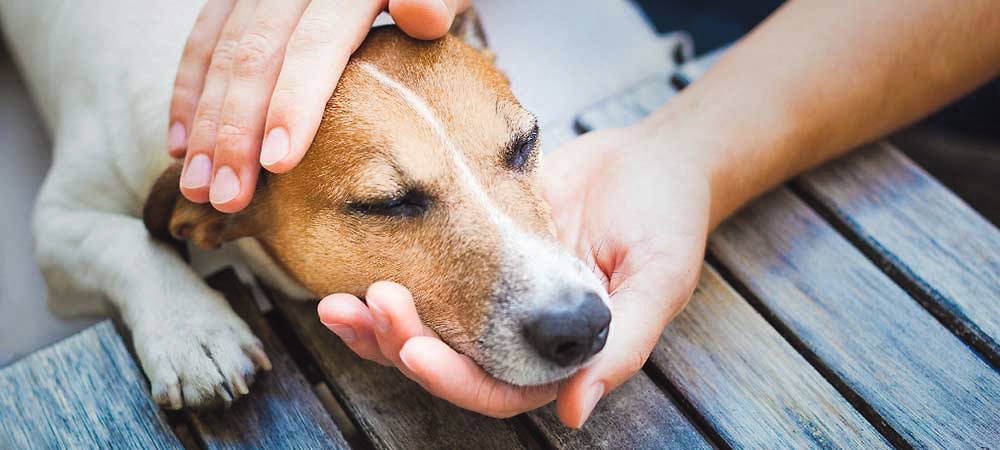 By getting her to check in before she does something, she's calmer and it helps her remember that I'm there even if just following her as she trots off to sniff at all the exciting scents. When I started training her to pay attention, I would always reward with a treat. Now I reinforce the behaviour with a smile and lots of praise and an occasional treat. It also means that even when something really exciting happens such as a cat crossing her path, she still manages to bring her attention back to me and not run after it.
Training your dog in the basic commands means you're communicating with him. If you reward and praise your pet when you ask for a particular command, you're connecting with him in the best possible way. You can make it fun. You're building up trust with him and he's focusing on and listening to you. The more you do it in a fun way, the deeper your relationship. It becomes a two-way street: you ask, he gives; you reward, and your relationship is reinforced along with the basic command.
Juno and I have a game which evolved from these training sessions. I'll hold up a treat. She'll start going through her various behaviours and/or tricks to see which one will elicit a reward. We're both totally engaged with each other. I'm laughing and smiling and that makes her continue with her repertoire. It also means that if I think she's become a little lax on one of the basic commands, then I'll reinforce it once more by getting her to repeat it and give her a treat when it's performed immediately. There's no stress in this, just a little repetition. The next day, I find she's performing that particular behaviour with no longer a hesitation.
If possible, it's important to walk in the countryside as often as possible. Dogs need to be outside sniffing, playing, running, doing whatever makes them happy. And they're generous; they like us to be part of that fun. It's also a time when you can watch your dog with a critical eye. Is your dog enjoying himself? Is he running around with his head up and tail wagging? Or does he look dejected, depressed, in pain? Although dogs are generally pretty stoical in the face of illness, and so on, if you're used to watching your dog, you will quickly see any changes in his health or behaviour.
When I was first learning the TTouch therapy, it used to amaze me how an anxious or excitable dog could be calmed in a short space of time just by a few specific touches. Unless a dog has been abused, he will more than likely love being stroked or massaged. When I have to leave Juno at home because for some reason she can't accompany me in the car, I make a point of giving her a few mindful touches on my return. It's become a ritual for us. Now she will plonk herself on the footstool at any time, look back at me and expect this. What's so compelling for us is that she quietens and focuses on what I'm doing. We find it both very relaxing and bonding.
Apart from that, I like to perform a 'vet check' on her on a regular basis. This means that I can look in her eyes, check her gums and inspect her ears to ensure there's no problem. I will run my hands all over her body, including her private parts, to ensure there are no foreign bodies on her, no lumps or bumps that shouldn't be there or thorns, cuts, scrapes or bruising. Then I'll check each paw: the pads and between each digit. You'd be surprised how the dirt lodges in between the toes. I'll check her tail by running my hand up and down. By doing this regularly, it becomes no big deal even when a vet does it.
Practicing any or all of the above means that you and your dog are communicating and connecting on a deep level.
corkdogtrainingclasses.com