Trev Burke, the creator of the Happy Attic Stories, a collection of fun books for young readers, struggled with reading and writing when he was growing up. What Trev was told was a low IQ did in fact turn out to be severe dyslexia, undiagnosed until he was in college.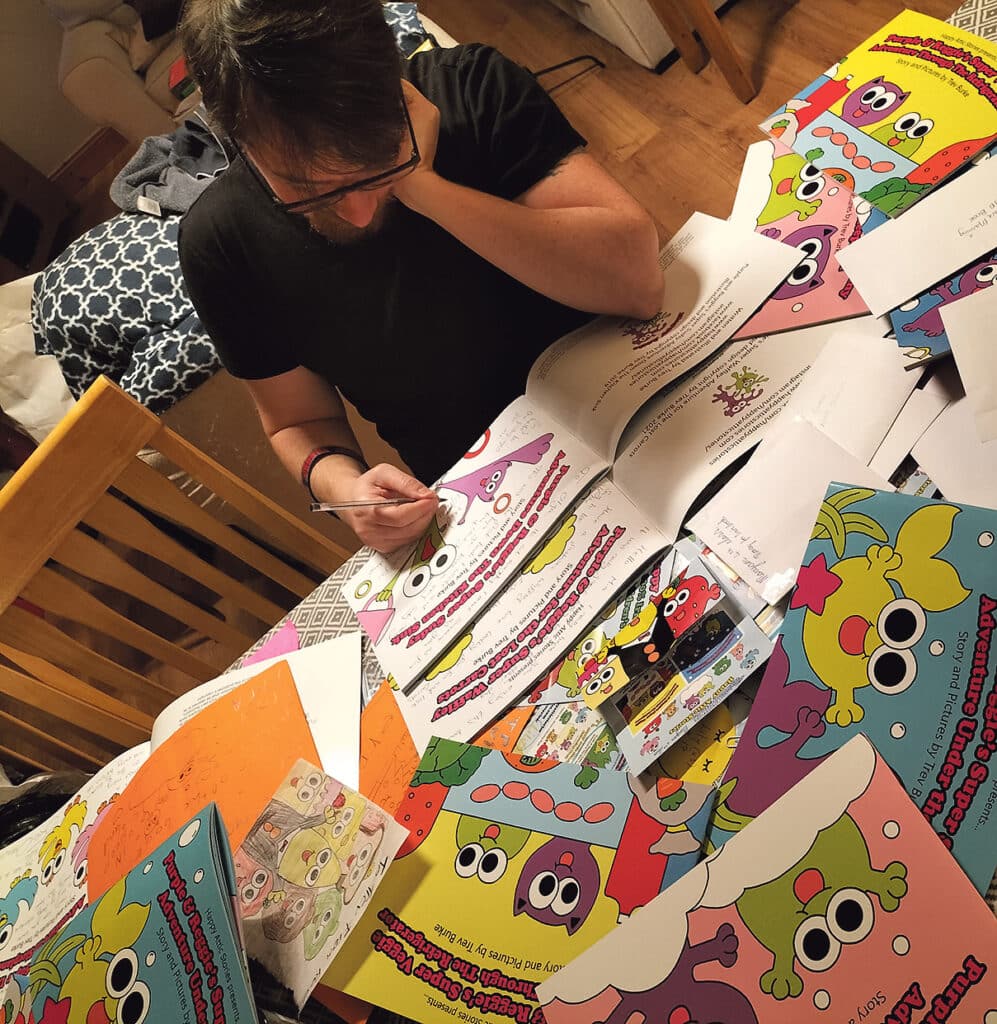 Four years ago, the 39-year-old put pen to paper, initially for a birthday present for someone, and started writing a collection of books aimed towards children who may not be the biggest readers but who love books. Now he has seven books bursting with colour and fun with three more on the way.
Trev shares how although he couldn't read, as a child he really loved books; turning the pages and the smell of new books. "One day a 'Where's Wally' book came to school and it was a revelation for me," he says. "Finally a book that had no writing and all pictures. Our homework that night was to find certain things in the book. The next day something amazing happened, I was the top of my class. Even though it was only for one day, I never forgot how incredible that feeling was.
"If Happy Attic Stories has that effect even only on one child, I would consider all the work over the last few years worth it."
Trev reveals that he now considers dyslexia a gift.
"Even though school was tough, because of the challenges I faced, I learn in different ways and approach things in ways that others would not, which I think gives me my creativity and imagination.
"If we didn't make mistakes, we would make nothing."
A talented artist, Trev begins each of his books with one random picture after another. The story comes later. "Usually it involves getting down on the floor, scattering the pages all around me and picking what works," he says.
2021 was a particularly busy year for the author, who also works as a cleaner at a school in Ballincollig. He published two book last year, his last one 'Purple and Reggie's Super Splashy Adventure Under the Sea' inspired by the children's pictures at Scoil Mhuire, where he works.
Find all the adventures on www.happyatticstories.com and Happy Attic Stories on Instagram and Facebook