The Citizens Information Service is currently receiving lots of call and email queries regarding the CPUP (Covid-19 Pandemic Unemployment Payment) and Tax Credits and in particular Joint Assessment. The biggest concern people are having is how CPUP received in 2021 is taxed. In contrast to last year, PUP is now taxable in real-time during 2021 meaning you are taxed as you are paid.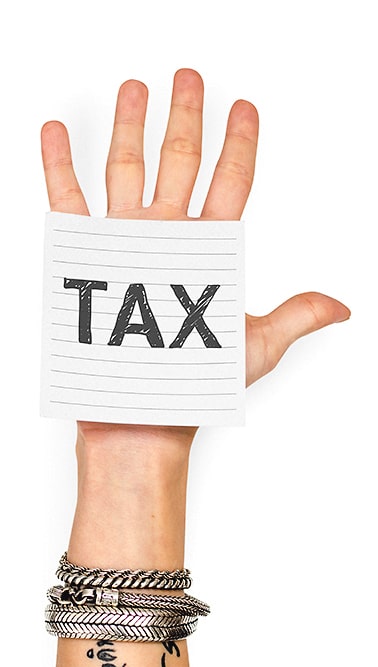 This new process ensures tax is collected on the payment at the right time and limits any additional liabilities at the end of the year. The Department of Social Protection informs Revenue on a weekly basis the amount of taxable PUP paid to each person and the tax due is collected by reducing the person's tax credit and rate band. In some cases, this may affect your spouse's tax credits. The adjusted tax credits and rate band are applied on a week one basis and any revisions are shown on the employee's Tax Credit Certificate. In most cases, there will be no additional tax liability at the end of 2021.
Joint Assessment
Some may be taxed under Joint Assessment, which can be of benefit to most couples. Under Joint Assessment, you are chargeable for tax on your combined total income. This option is applied when someone notifies the Revenue that they are married or in a civil partnership. It's important to note that the Joint Assessment option does not prevent anyone from choosing the options of separate assessment or separate treatment. All updates to civil status' and requesting joint assessment can be recorded through the 'Manage My Record' in 'MyAccount' on the Revenue's website.
Anne O'Donovan, West Cork's Citizens Information Manager, stated, "This month has been very busy with queries about the new process of taxation on the Covid-19 Pandemic Unemployment Payment. If anyone requires information or advice around this issue, they can contact us in complete confidence, we provide free, independent, and non-judgmental assistance and advice. Even though due to Covid-19, our drop-in services are not currently available, the offices are still staffed and we are busy assisting callers and giving them the tools to make informed decisions and help them to explore options and solutions to any issues they may have."
 For anyone needing information, advice or have an advocacy issue, they can call a member of the local Citizens Information team in West Cork on 0761 07 8390, they will be happy to assist and make an appointment if necessary.  The offices are staffed from Monday to Thursday from 10am to 5pm, and 10am to 4pm on Friday.  Alternatively, you can email on bantry@citinfo.ie or log on to www.citizensinformation.ie for further information and contact details.
KNOW YOUR RIGHTS
Benefits for carers
I need to take time out from work to care for my father. What supports are available for people in my situation?
There are several supports available to you. To qualify for these supports, the person you are caring for (your father) must need full-time care and attention.
If you are working at present and want to take time off to care for your father, you may be eligible for carer's leave of up to 2 years. You must have worked for your employer for a continuous period of 12 months to qualify for this leave.
Your employer does not pay you while you are on carer's leave but you can get credited social insurance contributions to maintain your PRSI record.
You are entitled to annual leave and public holidays for the first 13 weeks of carer's leave. Your employer cannot dismiss you or victimise you for exercising your right to carer's leave.
You may also be able to get Carer's Benefit from the Department of Social Protection, if you have enough PRSI contributions to qualify.
If you do not qualify for Carer's Benefit, you may qualify for a means-tested Carer's Allowance. If you get Carer's Allowance, you may be entitled to a Free Travel Pass. If you live with the person you are caring for, you may also qualify for the Household Benefits Package.
There is also an annual Carer's Support Grant which is paid to full-time carers in June each year. From June 2021, the grant will increase from €1700 to €1850. Even if you are not getting any other social welfare payment, you can qualify for this grant if you meet the conditions.
You can find more information about support for carers by contacting Bantry Citizens Information Centre and an Information Officer will make you aware of all your options.
Bullying at work
I think I'm being bullied by my boss at work. What exactly is bullying and what protections do I have?
Bullying is defined as repeated inappropriate behaviour direct or indirect, whether verbal, physical or otherwise, conducted by one or more persons against another or others, at the place of work and/or in the course of employment, which could be reasonably regarded as undermining the individual's right to dignity at work.
Bullying can take many different forms such as:
• Social exclusion and isolation
• Verbal abuse and insults
• Being treated less favourably than colleagues in similar roles
• Belittling a person's opinion
• Spreading malicious rumours, gossip or innuendo
• Intrusion – pestering, spying or stalking
• Intimidation and aggressive interactions
• Excessive monitoring of work
• Withholding information needed for the person to perform their job properly
• Repeatedly manipulating a person's job contents and targets
• Blaming a person for things beyond their control
• Use of aggressive or obscene language
• Other menacing behavior
Your employer has a duty of care for all their employees to prevent bullying. They also have responsibilities under the Health and Safety at Work Act 2005 (as amended) for the welfare of employees.
A new Code of Practice for Employers and Employees on the Prevention and Resolution of Bullying at Work came into effect on 23 December 2020. Under the Code your employer must:
• Take reasonable steps to prevent bullying in the workplace
• Have an anti-bullying policy for dealing with complaints of bullying
• Develop the anti-bullying policy in consultation with employees
• Prepare a Safety Statement based on an assessment of the risk of bullying
A summary of your employer's anti-bullying policy should be displayed within your workplace.
The new code sets out a detailed procedure for dealing with informal and formal complaints. You can read more about how to make a complaint on citizensinformation.ie or contact your local Citizens Information Centre and an Information Officer will talk you through the process
During COVID-19, you can find comprehensive integrated information online at citizensinformation.ie/covid19/ and you can get daily updates on what's changed on Twitter at @citizensinfo. You can also get information and advice from Bantry Citizens Information Centre, which provides a free and confidential service to the public. West Cork helpline number is 0761 07 8390 or email: bantry@citinfo.ie