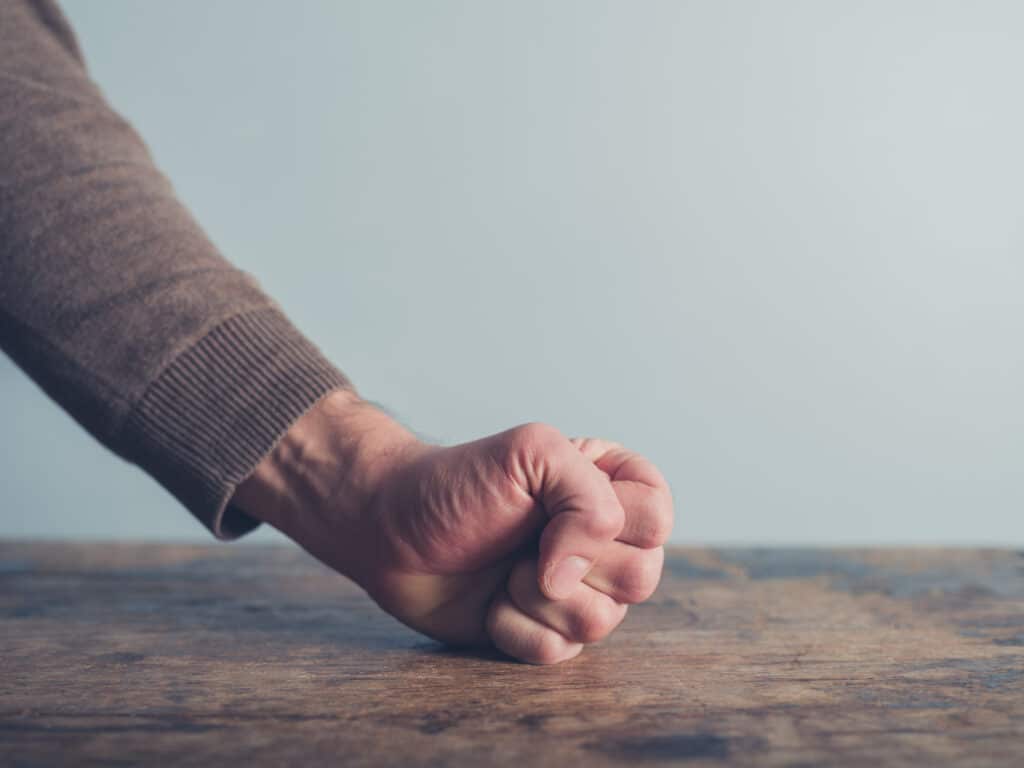 Life, as we know, does not always go as planned, or as we think it should, so how do we learn to accept and then cope with the cards that we are dealt?  One of the greatest gifts that practicing mindfulness gives us is a mental strength and an ability to accept the things in life that are out of our control.  When things don't go as we hope or expect them to, this can often be hard to accept.  Indeed, acceptance can be one of the most challenging aspects of life and it takes on a particular meaning in the context of mindfulness, to include acceptance of ourselves. Self-acceptance is an area of mindfulness that many of us find very tricky as it means learning to look inwards, in an open and honest way, and acknowledge ourselves as we are, rather than how we wish we were or how we would like to be seen by others. This is hard when it comes to feeling or expressing difficult emotions, for example, many of us don't particularly like feeling angry, mean, jealous, sad, and so on.
Such unwanted feelings can be extremely difficult to manage, and we may find ourselves turning on ourselves and/or others. While it is perfectly healthy and normal to feel anger, fear, loss, grief, disappointment, etc, if we allow such feelings to linger or fester this can potentially be very damaging and harmful. World-renowned mindfulness teacher, Thich Nhat Hanh, of Plum Village in France, offers many lessons on anger and how we should hold this emotion extremely gently and really take care of ourselves when we are going through such strong emotions.
Some of us may choose to deny that we experience difficult emotions, like anger or shame, and may tend to blame others for our own behaviour, instead of owning it and taking responsibility for it. Yet, there is a real freedom and huge learning when we firstly admit to, and then accept, even those parts of ourselves that we perceive as not so nice. And when we're not hiding them or denying them, tricky feelings tend to move on of their own accord. There can, however, be a vulnerability attached to owning our emotions and, when we are feeling vulnerable or hurt, it may feel quite exposing. Vulnerability can feel so painful that we may pretend that we are ok. Yet allowing ourselves to be vulnerable and to be really seen by others keeps our hearts open, so that we can flow with the ups and downs of life. We learn to accept that suffering is part of life, and part of being human.
I found myself recently facing some difficulties in life and struggling to accept how life was unfolding for myself and those I love. I was finding it hard to connect fully to my mindfulness and compassion skills. I noticed myself falling into a cycle of anger, blame, quickly followed by shame for being angry. Not only was I struggling with what was 'actually' happening in my life, I noticed an added layer to my suffering, my own thoughts and feelings like, "I should be coping better", "I should be a nicer, better person", and so on. When we resist or deny pain, it actually causes us more suffering, and so, I began to turn towards these difficult thoughts and emotions with attention, tenderness and care and, in this way, began to manage them by taking plenty of deep belly breaths and baby steps.
I was lucky enough to have an opportunity to take a little break and step back from the situation and that was just enough to break the repetitive cycle/loop of thoughts, emotions and behaviour that I had gotten caught up in, which was actually quite destructive and unhelpful. I began looking at the situation in bite sized chunks, staying in the moment as best I could, and taking care of those difficult feelings instead of taking them out on myself or others. I stayed with the feelings as much as possible and relied on compassion practices to soften and soothe my emotions. Each time I noticed myself wishing things were different, I put my mindfulness skills into action, conserved my energy and dealt with the actual issues in front of me and how to accept and cope with them in a step-by-step way. What emotions are you noticing just now? Can you invite a gentle turning towards yourself and any difficult feelings in this moment? Can you be with whatever you are feeling in a kind and friendly way?
If you need any support to begin or to deepen your meditation practice, please feel free to get in touch. My online meditation sessions via Zoom run consistently on Monday, Wednesday and Friday at 8pm throughout the summer, please do consider joining in, whether you have tried mindfulness meditation before or are new to it. These small group sessions are personal, down-to-earth, informal and donation based. Individual or group sessions are also available.
An outdoor mindfulness and forest bathing for Skibbereen Feelgood Festival will take place on August 10 in the stunning location of Liss Ard Gardens, Skibbereen. For more information on this and upcoming outdoor workshops and online courses please like my Facebook page (Mindhaven) or feel free to get in touch by phone: 087 2700572 or by email: susanoreganmindfulness@gmail.com