A Syrian entrepreneur living in Clonakilty, who lost a good friend in the devastating Turkey-Syria earthquake that has claimed over 48,000 lives since it hit in the early hours of February 6 is donating 100 per cent of her profits to help humanitarian aid efforts until the end of March. Reham Ghafarji, 28, the owner of Soap & More shares with Mary O'Brien how she read her friend's name in the list of deceased in a news report.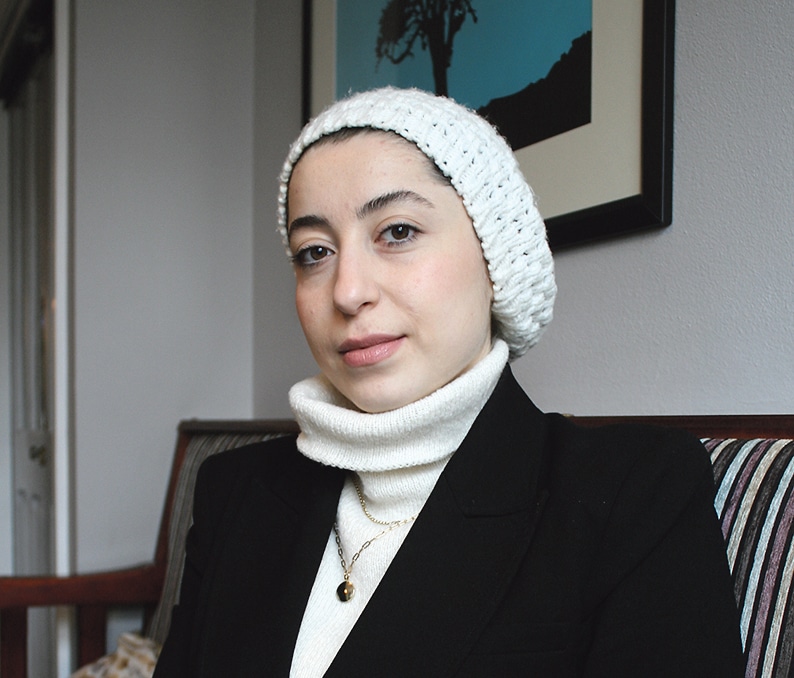 "She was my closest school friend," says Reham. "It's heartbreaking. The entire family were killed… my friend, her husband, their son and 15-day-old baby."
Reham's aunt and uncle in Turkey, who fled war-torn Syria in 2012 after the death of their son, were also affected by the earthquake, losing their home and business. "They don't know what to do, whether to stay or go. There is nothing in Syria for them anymore," says Reham.
Here in Clonakilty, Reham is working hard at her soap making business so she can continue to help those in need. "It's not about the money for me," she says. "I'm so grateful to be happy and safe here in Ireland and I'm so appreciative of the organisations here in Ireland who are helping the victims of the earthquake.
"It doesn't matter our religion or our skin colour…we are all human and we need to help each other."
Reham studied English literature at University in Damascus and fled Syria in 2017 with her three-year-old son Khaled, joining her husband Wasim, a chef in Clonakilty, under the Family Reunification programme. The couple now also have a two-year-old daughter called Heaven.
Since she started her business in 2020 after losing her job in a nail salon in the pandemic, Reham has been donating a percentage of her profits to a homeless charity in Ireland. When the war started in Ukraine last year she made a soap in the blue and yellow colours of Ukraine, donating the profits to the Irish Red Cross.
The enterprising skincare developer recently made the news for creating a soap using breastmilk, calling it "liquid gold for skin ailments".
All of Soap & More's soaps are made with 100 per cent natural ingredients and are highly moisturising.
"With the focus on hand washing during the pandemic and so many harsh chemical ingredients in hand washes, I found my skin became really dry and sore," explains Reham. Passionate about skincare, Reham made a soap for herself and soon she was supplying her friends too."
High in fat and sugar with natural antibacterial properties, breastmilk is an ideal ingredient for making a soft, creamy soap to treat a range of skin conditions.
"A customer with eczema asked me to make her some using her own breastmilk and that's how it started," says Reham. "She had used hundreds of products with none of them helping her condition. After six weeks using the breastmilk soap, there was a big improvement in her skin."
A friend of Reham's with excess breastmilk in the freezer is now supplying her.
Reham stresses that her friend has no allergies or medical conditions.
"I'm obsessed with skincare, with finding the purest ingredients," says Reham, also sharing that her dream is to one day have a small factory.
As well as soaps made from ingredients like black seed oil (great for psoriasis) and oatmeal and honey (good for acne or oily skin), she also produces organic hair and body oils, scrubs, shampoos and body washes. Her 200g Aleppo shampoo bar, using the best olive and laurel oils, works for hair, face and body.
Reham grew up in Idlib, a city in north west Syria. She was in high school, 18, when the war started. Life changed dramatically for the young student. "Suddenly there was no electricity and constant fear, especially on stepping outside our door," she says. "Bombs were always falling close by and you worry for your own safety and the safety of your family and friends." She lost her 22-year-old cousin. "He went out to college one day and never came home," she shares.
Of her six siblings, only two remain in Syria, a sister who lives with her parents in Damascus and a brother who runs the family pharmacy.
While she misses her family, home to Reham now is Clonakilty.
"I feel very at home here," she admits. "Everyone is so friendly and now I even have the habit of saying hello to strangers!"
www.soapandmore.ie