Who knew that the exciting world of Formula 1 racing could be so close to home? Innishannon native Michael Manning has put West Cork onto the racing map as a Red Bull Trackside Control Engineer, playing a huge part in Max Verstappen's driver title victory in 2021. As another season approaches, Manning still hasn't forgotten his West Cork roots says Matthew Hurley, despite his ongoing fame.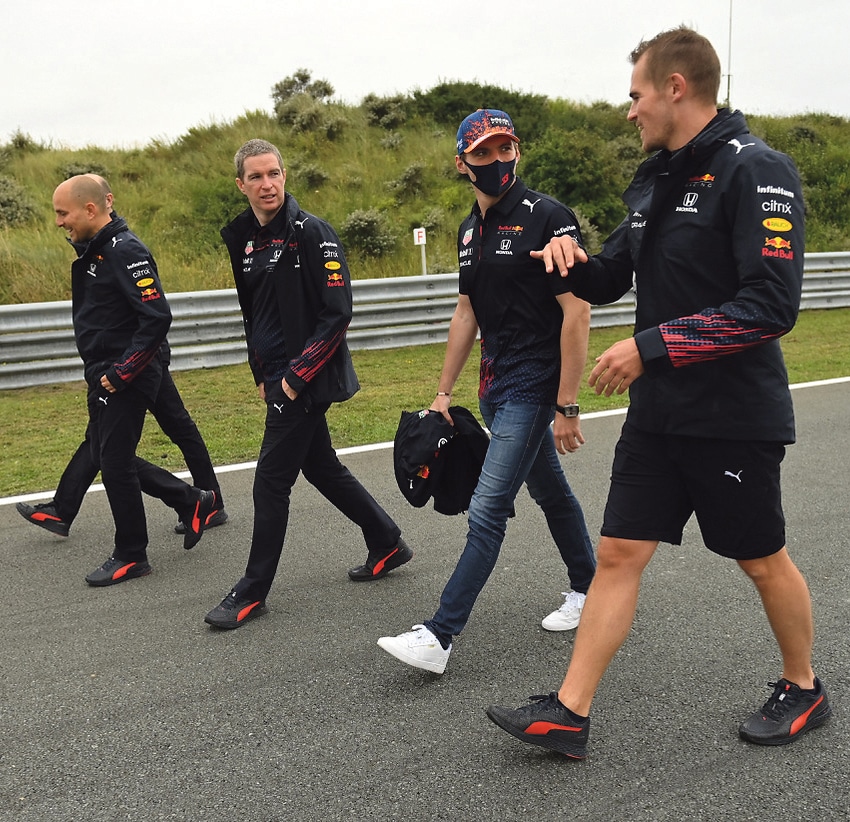 Manning describes how the West Cork Rally that returns this year after a two-year break due to the pandemic, was a help in how he established himself in the world of F1.
"I always used to follow (West Cork) rallying," Manning said.
"I've watched Formula 1 on TV, but rallying was my bigger interest because of course in Ireland it's much bigger.
"When I was applying for different jobs in motor sport, rallying even then was a much smaller industry than Formula One.
"Honestly coming from West Cork, at the time, at that age, I thought it would be that insurmountable mountain to get to that level, but to be honest we (Red Bull) take applicants from all over the world.
"It was just a case of applying and keep working at it. Eventually I got in a position with the team just through the cliché of working hard and getting promoted through it.
"I was in a team (Jordan) that was very midfield to the back, and I wanted to win races. I was trying to get jobs with higher up teams, and I ended up at Red Bull and it's been fun since then, quite a few championships since I joined here in 2011," Manning added.
Manning went to St Brogan's Secondary School in Bandon when he was younger and spoke about how beneficial it was to get to where he was today.
"I went to St Brogan's in Bandon, which is a technical high school, and the subjects there were quite useful as well.
"I did engineering for example and there was a lot of tech subjects there. It really suited what I wanted to do and similarly I looked around at different universities and colleges in Ireland.
His secondary school subject experiences in Bandon encouraged him to study engineering in college.
"Ironically, CIT (now MTU) was the one I preferred most, mainly because of the practical application it had during the four-year course.
"Adding to it, the internship, which led to me doing six years working abroad."
His college internship gave him a bigger sense in what it was like to work abroad, which ultimately helped Michael during his career.
"For me being from Cork, it seems very far away from the world of F1. I worked in Germany, and I realised I really liked working abroad.
"The nine-to-five job didn't really suit me and I had a big interest in motorsports, so for the final year of university, I kept applying for jobs in motorsport, weather it was F1 or rallying and I was very fortunate to get my first job in Jordan," Manning said.
"Simply it was from applying for some jobs that I thought I might be qualified for and just putting my CV out there, that was the main thing.
Manning, who is currently living in Milton Keynes in the United Kingdom, elaborated on how every one of the backroom team in Red Bull plays a part.
"I'm an engineer and I think for a lot of people they see the race team on TV, and they think that's what Formula 1's about, mechanics, engineers, media, but there are disciplines from every subject you could think of universally.
"We have graphic designers who work on simulators for example. We also have a huge machine shop, so you got machinists, electricians."
For any other aspiring F1 engineers from West Cork, Manning gave some useful advice.
"I think from any discipline, someone quite determined could try to get into F1.
"The one thing I'd tell friends or nephews and nieces is try to find a subject, a topic you really like, and try to get a job through that.
"Formula 1 is quite a demanding work environment."
Most people have got a grasp of what to expect from Formula 1 racing in the Netflix series 'Drive to Survive' and Michael gave more of an insight of what is important during a race.
"I think humility is quite a big thing (in trying to be better than their opponents). We never think we're doing a better job than anyone else.
"It's more to keep working at the little things constantly, trying to improve in any individual area, whether it's pit stops or developing the car itself.
"A lot a practice leading up to the race goes into pit stops. If I could say why we're better in certain areas than others, then that would be a golden ticket.
"You are always trying to improve but expecting the other teams to do as good or better job. It's that competition with everyone else that keeps driving you forward.
"The reason we end up winning championships and races is because as a whole team we really work together quite well to try and make the car that little bit faster to get us to win."
It has been a meteoric rise for Manning, as he documented his main aims since beginning in the industry.
"I think when I got into the sport initially, I was aiming to get more podiums, then wins and then championships," Manning explained.
"I thought when I won a championship, it would be like the pinnacle, but then it's just a case of being competitive in what you do.
"You just want to win, the next year and the next year and you want to be the best. I think fulfilled ambitions wise (was) just to make, at the moment, Max (Verstappen) the most successful driver and to continue and to win (both) the Constructors' as well as the Drivers' Championship.
"It's a bit of a strange situation we're in because we win the championship in December and it's great. We celebrate the win but within a week, we want to win next year. The reward for winning the championship quickly turns to determination and then again the year after."
Red Bull will be aiming to achieve more big success in 2022, as Manning will keep working to make a name for himself and indeed West Cork.
The town of Innishannon has been put on the F1 map and it's all thanks to their very own Trackside Control Engineer.