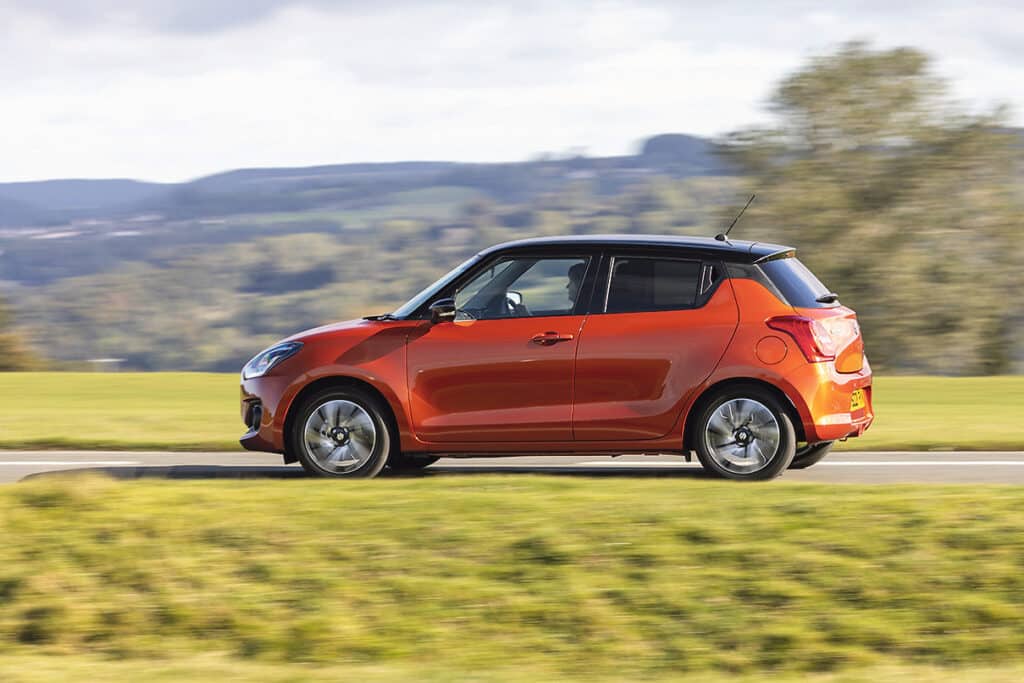 In the past a lot of people used to 'pigeonhole' car owners. Mercedes were traditionally reserved for Managing Directors of companies, the Ford Cortina was for farmers, Minis were for young females and so on. I suppose it did make sense at one time and I agree that Suzuki cars are ideal for first-time buyers or old timers like myself, who may be downsizing.
I read recently that another old favourite small car, the Nissan Micra, is going to be replaced by an electric version next year. Soon there won't be any small cars for people who want a small, tidy, inexpensive motor.
The Swift has been around since 1983 when it replaced the Cultus and there is no doubt it's loved by 'Golden years' customers and also by young people trying to get a foot on the motoring ladder.
Last week I drove a face-lifted third generation of the Swift, a 1.2 Dauljet SZL Hybrid. When we see Hybrid, we know that the next step is probably a full electric. But hopefully not for a few more years with the Swift.
It's a very neat car and would be ideal for anybody who has a problem reversing into a tight spaces in urban areas.
The SZ-L version I drove is expected to become the volume-selling model for the Swift range in Ireland. It has Adaptive Cruise Control, LED headlights, air-conditioning, DAB radio, privacy glass, 16-inch alloys, LED daytime running lights and Apple CarPlay/Android Auto smartphone link fitted as standard. My test car also had a reversing camera.
Inside there is plenty of head and leg room for four people, five at a squeeze. I really liked the radio controls, very simple design and so easy to use. And I also liked the old-style handbrake. When you pull up and old-style hand-brake you definitely know that it works; some of the electronic hand-brakes have a red light to show you that the brake has engaged, but not all.
At first the car might look like a two-door as the handles for the two rear doors are very discreet. You get a decent-sized boot for what is a small car, but no spare wheel, just a repair kit. So if you are buying new just haggle with the dealer for a spare wheel, you won't regret it.
My test car came in a 'Speedy Blue' colour, with a few neat black touches and it sure was attractive. There are other colour options now available like Flame Orange Pearl Metallic with Super Black roof dual-tone colour. The Swift is manufactured for Europe at Suzuki's Sagara plant in Japan.
It's a little bit noisy on the road, but it's a small urban car, not a luxury motor, so that's to be expected. This was a new Hybrid version, which meant a very frugal engine and very few pit stops.
Since the Covid restrictions were lifted it looks like inflation has become a big issue in Ireland. But with a starting price of €17,775 this Swift is definitely value for money. My test car which had a few extras will cost you €18,145. Road tax is €180.
So if you are downsizing or your son or daughter wants to buy their first car, the Suzuki Swift is definitely an option worth investigating.