West Cork motorsport legend and Ballylickey native Keith Cronin has been rallying for as long as he can remember. The 36-year-old is going for a record equalling fifth British Rally Championship title to move alongside Jimmy McRae in the all-time standings. Matthew Hurley chats to the West Cork legend who, if he achieves the aforementioned record will have realised one of his all-time career ambitions.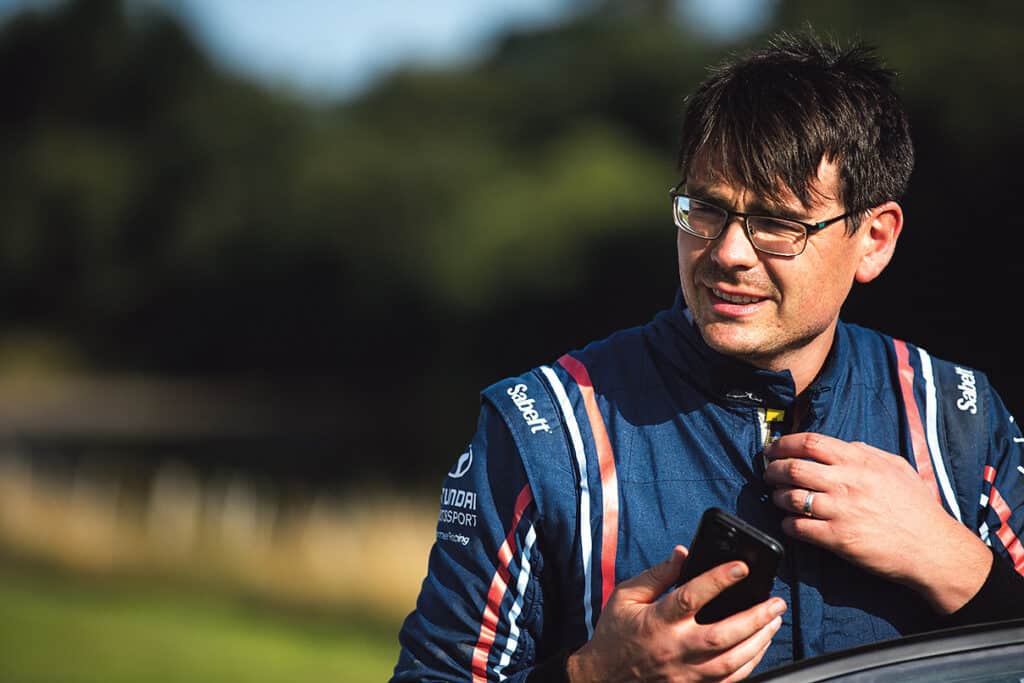 Cronin's family played a big part in him starting out in the rally car. "My uncle Denis was rallying, he often did well and had some wins. My father was always into it as well, I used to be brought to the rallies as a young lad, it was probably inevitable that I would be taken in by it too," he shares. "I wouldn't have achieved anything without his help, I learned an awful lot from him in the early years."
Cronin's first BRC title was in 2009, the first Irish person to do so since 1974 in the form of Billy Coleman. On his return after that win, the large crowd waiting at his homeplace to welcome him back is testament to the huge pride the local Ballylickey community has in their local rallying star.
That's an achievement that was up there with the most significant for Cronin. As was his fourth and most recent BRC win in 2017. "It (2017) came down to the final rally on the Isle of Man. It was a very close finish, I won the rally by one second and the championship by one point. "After that, winning the WRC3 round in Finland in 2013 was also a highlight, Rally Finland is a very fast, specialised event, it was very satisfying to get the result there."
There are two high profile West Cork rally events at the moment, the West Cork Rally and the Fastnet Rally. While the Fastnet is usually a round in the national championships, the West Cork version is connected to the Irish Tarmac Championship. Cronin would love to see the West Cork Rally in particular be part of the BRC, as an overseas round, like it was in 2019. "It would bring the best drivers from the BRC and the Tarmac Championship together on one event, it would be a major boost for the rally and for the West Cork area in general with all the extra visitors it would bring," Cronin explains.
"Motorsport has a big following in West Cork already – if there isn't someone interested in one particular house then there will be in the neighbouring one. There are other smaller events on during the year as well, such as Autotesting, which is an extreme skill in itself."
Another aspect Keith wants to see introduced is that people would be able to get into motorsport at a low cost, whether it's West Cork or anywhere else in Ireland. The UK governing body has introduced a thing called Streetcar, basically different types of competitions that you can take part in with an unmodified road car, and there is no cost for your competition licence. "I'd like to see something like that here, to increase participation numbers and give everyone a chance, even on a small budget."
Most rally drivers would easily pick their best ever car to drive in. For Cronin though, it comes down to one important factor. "The best car is the one that works with you to get the best result possible. Our current car, the Volkswagen Polo, is certainly up there, it's a great all-round package.
"Denis had a Subaru Impreza WRC car in 2013, I drove it on the Galway International Rally and won the event. It was actually a car that had previously been used by the Subaru World Rally Team, it was a very special piece of machinery."
Cronin likes the British Rallies in particular because of the mix between tarmac and gravel track events. It isn't just Ireland or Britain where he has raced though. "From about 2010 to 2014, I did rallies all over Europe. I did the Barum Rally in the Czech Republic in 2010, it's a tarmac rally but the locals have a big advantage there. I didn't actually finish the time I did it, I'd love to go back and have another go."
Cronin's co-driver for the majority of his races is Kerry man Mikie Galvin. "He takes the role extremely seriously and works with great attention to detail. We joined up first in 2016, and won the Irish Tarmac Championship that year and the BRC the following year.
"Outside of the rally weekends and the lead up to them, we wouldn't actually talk that much, we wouldn't be on the phone every day or anything like that. Then when the time arrives, he does his job and I do mine, it works well," admits Cronin.
Currently, the biggest rivalry Cronin has is with Welsh driver Osian Pryce, as the two battled it out for this year's BRC crown all season long. Despite the closeness in race and table positions, both of the individuals get along fairly well. "Osian is a guy I can chat to before a rally; while we're waiting for the start, we'll wish each other luck and congratulate whoever wins at the finish, we can have the craic and so on.
"The connection between the two teams is actually quite close anyway, because Osian's co-driver, Noel O'Sullivan, is from Killarney, and so is Mikie, they actually went to school together, so it's just like a group of four friends meeting up when we're doing the rallies."
Cronin is going for a historic record-equalling feat, but he also wants to see young drivers come through the ranks, in West Cork especially. He shares some important advice for those who want a career in rally driving. "The first thing would be to think long and hard about what you want to get out of it: Do you want to do it for fun or do you want to try and progress to a professional career? In either case, I'd say start off with a few of the gravel autocross events in quarries, they bring on your car control and you get used to having the car moving around under you."
Cronin also gives some financial advice. If a young person is only doing this activity for fun, there's no point in breaking the bank."If you do hope to make a career out of it and you do well initially, I would say to go and compete abroad as early as possible, to broaden your experience and build up a reputation. Aside from the additional cost of getting there, the expense after that won't be much different, the car will cost much the same to rally in France or Belgium as it does in Ireland, and unless you're doing the Fastnet or something else local, you'll have to pay for accommodation if you go to Galway or Ypres.
"I would also advise young drivers to try and team up with a co-driver who has some experience, at least for a few rallies, you will learn a lot from them about how events are run, and they will be aware of the rulebook and the potential pitfalls. Also, don't be afraid to contact other drivers who have been around a while for advice, most will be only too willing to help and pass on what they know," he concludes.
Keith Cronin might be going for a historic achievement for himself and motorsport in West Cork, but he also wants to see youngsters develop in the sport: The sign of a true accomplished professional.