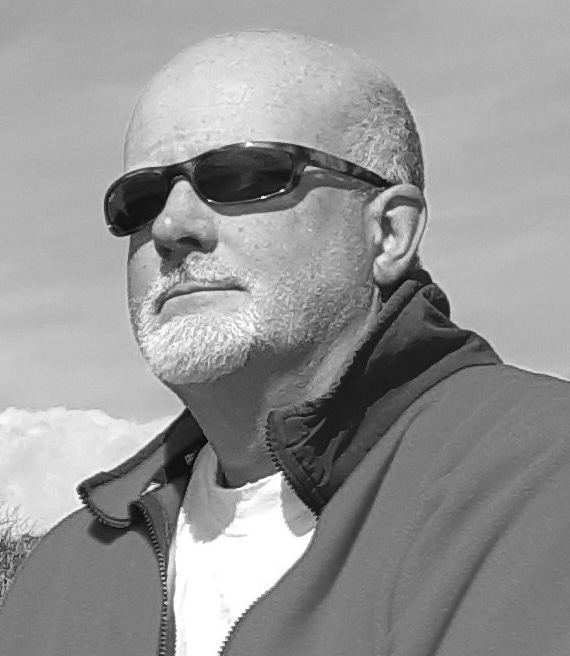 The DNA of West Cork People
Mark Grace is a genetic genealogist and family historian at Ballynoe House, Ardfield, Co. Cork
This month provides the sixth synopsis for my wife's ancestral lines and what has been learned from atDNA matching. If you have DNA tested and related to any of these family, do get in touch and consider adding your DNA information to the project. My wife's ancestry is genetically proven to her three-times great grandparents, reaching boundary-defining church records in County Cork. This provides a solid and verifiable dataset for anyone who is a close match within this genealogical timeframe.
O'CONNELL of
Kilnamartyra Parish
This family is the most difficult to pin down as almost all the family from the area (the townland of Ballvoge/Ballyvouge near Macroom, noted for poultry farming) emigrated to the US in the C19th and settled in and around Wilmington, New Castle County, Delaware. Poultry is now one of the main industries of the state.
Church records and DNA matches indicate few identifiable relatives remaining in County Cork, but the phone book in Wilmington is full of O'CONNELLs. It is not clear if it was a mass exodus or a steady stream of emigration over many decades. There are at least three third cousins on paper who are strong DNA matches. Unfortunately, none are active on their respective genealogical platforms, so no specific DNA can be attributable to the family line to advance matching closer to home.
In Ireland, the paper trail starts from my wife's great great grandparents John CONNELL, a labourer of Ballyvouge and his wife Mary McCARTHY of Ballyvourney who married in 1860. The only family witness at the wedding was a Callaghan McCARTHY. Mary's parents appear to be John "Sean" McCARTHY & Catherine KELLEHER which is supported by many distant matches relating to both families in the region. Their son Callaghan might be the marriage witness, however the connection is prior to church records. One matching DNA line in County Cork includes descendants of Eugene 'Owen' McCARTHY (1838).
John and Mary's known children include Jeremiah 'Jerry' CONNELL (1861), Julia CONNELL (1863), Margaret 'Margie' CONNELL (1865) and Daniel CONNELL (1867) who were born Ireland. Other children were born in the US including a John J O'CONNELL (1876-1941). The strong DNA connections are indicated through descendants of both Margie and John who live in the Wilmington area today.
Daniel O'CONNELL, a Catholic, is my wife's great grandfather. He owned a saloon bar in Market Street, Wilmington where he married Gertrude 'Gertie' GOOD, a Protestant, in 1899. Gertie was living in Philadelphia. It is not clear how they came to meet (although both families came from County Cork) nor their apparent age difference of some 12 years. The couple apparently agreed that any boys would be raised as Catholics and any girls raised as Protestants.
After their first three children died in very early infancy in the US, the couple decided to relocate arriving in Queenstown (Cobh) aboard the SS Etruria in 1902, where they opened a poultry shop and later ran a pub in Ballydehob. They raised two daughters including my wife's grandmother (who married into the Clonakilty LOWNEY family) and Phyllis who married a MacCAFFREY in England and settled in Perth, Australia.
Daniel (known as 'DG') and Gertie were local celebrities in the up-and-coming market town of Ballydehob having arrived with 'their American dollars'. Gertie was also referred to as the 'American woman' which suggests she may have been in the US for a while. Daniel's shop was at 29 Ballydehob in 1911, which is remembered by a banner every St Patricks' Day (see image). It is thought the pub is the building later occupied by Duggan's Restaurant.
His additional initial 'G' is only found in Ballydehob, which distinguishes him (as a poultry dealer) from another Daniel O'CONNELL in the town (known as 'Danlo', a grocer/shopkeeper). It is suggested that the 'G' was for Gertie.
The people of Ballydehob who knew 'DG' as children relate that he was held in high regard by his neighbours and customers. He was described as an old man, very tall and 'hefty' with a good head of white/grey hair, who used to greet families on their way home from Mass. The different religions in the household did not seem to make any difference. Gertie worked as a teacher at the local C of I school.
DG retired to Sparrograda, just north of Ballydehob. Today, the nearby road junction (Dreenaclough and Sparrograda) on the Bantry road is referred to as 'DG's' even though the house has long gone. DG died in 1943 at Schull Hospital.
O'Donovan Clan Gathering 2023
After travel restrictions, the annual O'Donovan Clan Gathering resumes this year, to be held between June 14 and 18 in West Cork. I shall be presenting findings from my investigations into my wife's numerous O'Donovan connection at the Maritime Hotel, Bantry, on June 16. I will also be available for a Q&A session on DNA testing and matching. There is more information on the event on the Gathering's Facebook group. I willl be discussing some O'Donovans in next month's article.
Questions that can be answered as part of future articles can be emailed to DNAmatchingprojects@gmail.com or follow the West Cork DNA projects on Facebook 'My Irish Genealogy & DNA'.