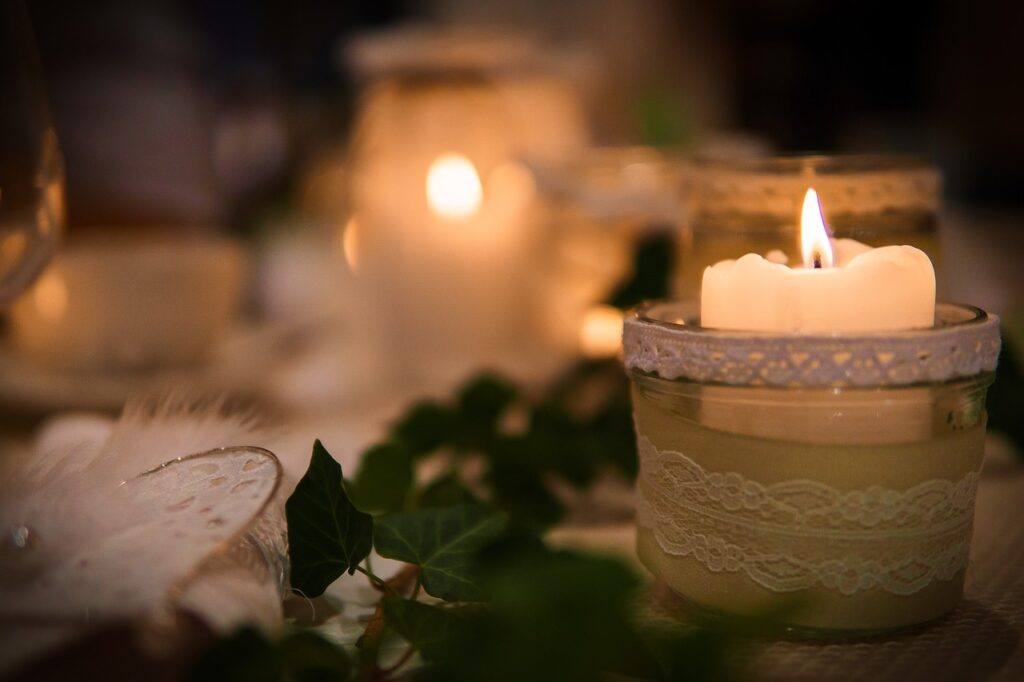 This year has been an incredible journey so far, and no doubt we will all be processing the events of 2020 for many more years to come.  Yet, despite this, there is always something to be grateful for, and always something to be hopeful for. As we approach this season, a traditional time of giving and receiving, we have an opportunity to take stock of the year, as well as a chance to meet Christmas, not with speed or panic, but with a sense of ease.  
It has been a year like no other, so can we make it a Christmas like no other? There is time to prepare for Christmas with intention and awareness. Can we decide to take the pressure off this year by keeping things simple? Can we choose ease over excess? After all the uncertainty and the turmoil of the year, we might be forgiven for planning on even 'overdoing' things to make up for the challenges of the year, or indeed, even as a reward for surviving it. But instead, maybe we can make our mindfulness practice this season, one of resting, spending time in the company of those dear to us, doing activities we love, caring for others whilst being mindful too of caring for ourselves.
Christmas can, even at the best of times, bring up a range of emotions and behaviour patterns, when we are in the company of those close to us. Relationships are not always easy. There will always be tricky people or issues that can unsettle us, and, while mindfulness does not take these away, it can help us turn towards these difficulties with softness and care, acknowledging the very real hardships and challenges that exist in our lives at the moment. By acknowledging our difficulties instead of pushing them away, we allow them their place too. Feeling our full range of emotions is so important, for example, being mindful of any loved ones who will be absent this year for Christmas and how that makes us feel. Perhaps we can soothe and balance any tricky emotions by inclining our minds towards what has been good in the year, things we may have, up to now, taken for granted. There are two practices that can be simply integrated into our day that may help us through this holiday season.
1. Regularly taking the time for a simple check-in can help us to notice how we are feeling: Taking a little time out to yourself every now and then can help diffuse any difficult moments or interactions. A simple pause for just a minute to check in with yourself and notice how you are doing can make a big difference. Taking a few nice long, deep breaths can help us to notice when we are travelling down our habitual tracks, in terms of mood or communication style. If you have a few minutes to spare you can do a longer check-in, bringing attention to your breath and, if it feels comfortable, maybe slowing it down a little. Gently asking yourself some questions, like, how am I doing just now, in this moment? How is my body feeling? How are my thoughts? How is my breath moving in my body?
2. Making gratitude a daily practice: Gratitude represents the opposite of taking something or someone for granted, it humbles us. We can be grateful that with technology, we can arrange to see and hear those loved ones that are far away. We can also be grateful for those loved ones that 'are' able to be here and aim to be fully with them over the Christmas holidays. See if we can deliberately put away our phones and our cameras now and then, and be present with each other, listening to people's stories and conversations without distractions, being mindful of any patterns of communication with family members.
Gratitude is viewed as a key to our wellbeing and happiness. Research shows that reflecting on the things we are grateful for can help with sleep and with a multitude of other areas, including increased happiness, resilience to stress and reduced materialism. Evidence suggests that it is impossible to feel grateful and, for example, jealous, at the same time and so practising gratitude can help reduce those unhelpful emotions that can take hold in us sometimes.
There is a wonderful gratitude practice that we can do right now, which enhances feelings of happiness and abundance, rather than lack. Maybe you can make it a daily practice for this lead up to Christmas. You can try this as a ten-finger gratitude practice at any time, but you could try it first thing in the morning or maybe last thing at night to make it a ritual on waking or to assist with getting to sleep. Very basically then, you count on your fingers what you feel thankful for, but taking your time with it, and reflecting on each one as you count. So, make a little time for yourself to reflect on what has been good in your day so far today. Take a pause as you reflect on each of these things, for example, people, places, scents, sights, textures, tastes, sounds that have brought even a tiny moment of peace or joy to your day. Linger on each of them a little while, really savouring them, soaking them in, breathing them in. Notice how this makes you feel.
This Christmas will be different, there is no doubt, but we can bring a curiosity to the season, savouring the tiny moments, and being thankful for them. A heartfelt thanks from me to all the wonderful people that I have spent time with this last year, people who have attended my classes in person or online, indoors or outdoors, and to all those who drop in to our little online meditation community on zoom. I will borrow the words of John O'Donohue from 'For Friendship' in wishing a warm and wonderful Christmas to everyone, 'May you be blessed with good friends, and learn to be a good friend to yourself'.
Online meditation sessions via Zoom will run through the Christmas season on Monday, Wednesday and Friday at 8pm, please do consider joining in, whether you have tried mindfulness meditation before or are new to it. These small group sessions are personal, down-to-earth, informal and donation based. Gift vouchers are also available www.mindhaven.ie.
For more information on upcoming workshops and courses please like my Facebook page (Mindhaven) or feel free to get in touch by phone: 087 2700572 or email: susanoreganmindfulness@gmail.com