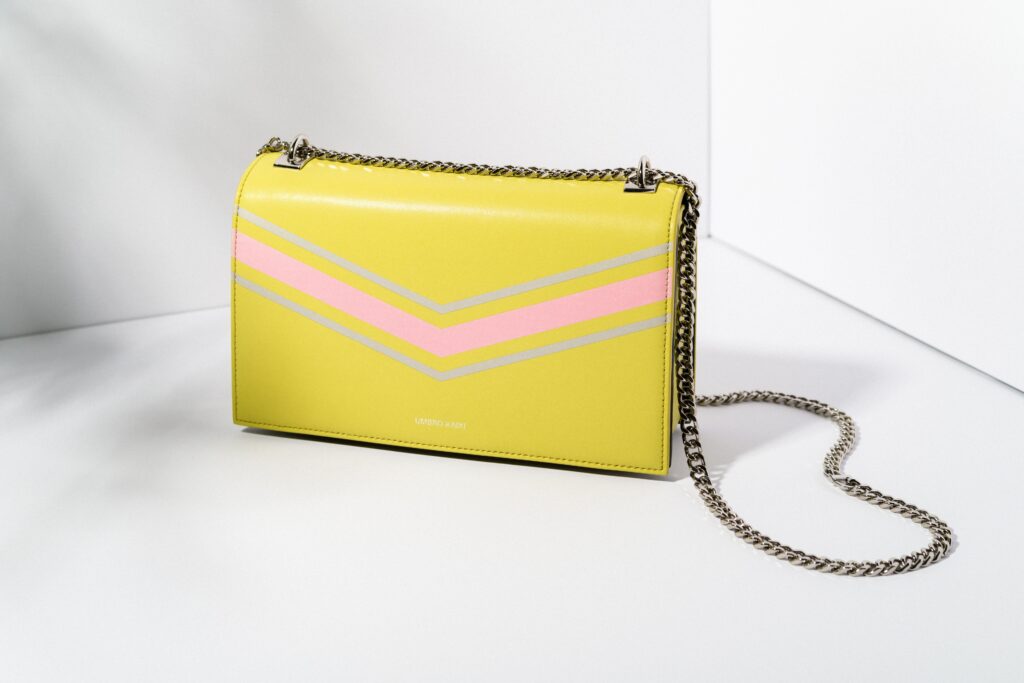 It's hard enough to find the partner of your dreams, now wedding attire shopping has gone to a completely new level. A massive undertaking in itself, and that is before you look for an outfit made with the wellbeing of the planet and its inhabitants in mind! Eco-conscious brides, grooms and couples everywhere are having more mindful celebrations and ethical weddings. Princess Beatrice wore a vintage gown on loan from the Queen and this kind of exposure to more sustainable gown options can only be a good thing for the wedding industry.
The best thing you can do for the environment when choosing a wedding outfit – whether you are part of the bridal party or a guest – is to find something pre-existing. Vintage gowns can be sensational but you need an exceptional eye to find those 'diamonds in the rough'. However the vintage look is not for everyone and secondhand does not necessarily have to mean vintage. The most romantic secondhand wedding attire is to wear something belonging to your mum, dad, grandmother or grandfather. Most often than not, alterations will be required but this is my idea of how to be truly eco-aware and how to honour the generations before you! Wearing a dress that was previously owned by a member of your family is a touching way to feel close to someone who may no longer be around.
It is not uncommon at all to hire out suits for the wedding day yet it is still somewhat taboo for the wedding party's dress-wearers. The 'rent-a-dress' trend is on the rise however and brides now have a much better variety of places available to hire a dress from. Not alone will a move like this save you a small fortune but it also sees stunning dresses being loved over and over again. How many wedding dresses rot away in the back of a closet, never to see the light of day again…this is so sad, these dresses were made to be 'on show and filled with love'!
In the same way that we all can look so different, buying second-hand or borrowing or renting might not be the right option for you. Some don't want their special dress or suit worn by anyone but them or maybe, despite having looked and researched and looked again, you simply cannot find pre-loved attire that makes your heart sing. Don't worry, you can still stay true to your ethical values! I met a bride recently who chose to use a wedding dress supplier from America that only uses surplus material to make dresses. An interesting option! Nothing will compare to your local wedding dress shop for the support, back-up and quality, which is always phenomenal…especially as the build-up to a wedding can, at times, be stressful. Your dress or suit might be brand spanking new but you can opt to buy designer pre-loved footwear or accessories and curb your carbon footprint this way. Perhaps your 'Day Two' outfit could be made from environmentally-friendly material or a sensational pre-loved piece. However you choose to make your wedding more sustainable and to what degree is completely up to you. The 'something old, something new, something borrowed' tradition has lasted through the ages. It is a timeless approach to a very special day that is full of life and love.
And what about the wedding guest you might ask? Due to the fact that we were locked up for almost two years, getting a wedding invite is now, once again, super exciting. It screams 'dress up' and pamper time and a day out. Perhaps, pre-Covid, some of us moaned and groaned about 'another bloody wedding invite' but now, any invite anywhere is relished with a new sense of appreciation and wonderment. Undoubtedly, events were cancelled during the pandemic and many outfits bought for events still hang unworn in closets, requiring minimal effort to make them wedding-guest-ready! If you are still stuck with the much publicised 'Covid stone' then be proactive, moaning is not considered an action!
Every so often, life teaches us or reminds us what is important. We become aware of 'surplus' and how little we actually do need to function in this world. Many of us decided during the various lockdowns to minimise our wardrobes, and it was most definitely warranted. Whether you chose to pass bits on to charity shops or friends, the end result left us with more space, less clutter and a wardrobe full of 'will wear' pieces. What it also did was to make us ever more aware of what and how we would buy in the future. Now, most of us stop up and ask ourselves, 'do we really need this?'. Perhaps, as a result, some of the shops are feeling the pinch? But the 'do we really need this' question is often answered with a big loud ' YES, I do'.You do not need to stop buying everything, you just need to pause before you buy and avoid that 'surplus stuff'. What this translates into, from a wedding guest perspective, is that we might buy a new dress or trouser suit for a wedding but we will use a bag or shoes that we already own. Maybe new bright shoes and a new bag is all that your stunning dark dress needs to entice it out of the wardrobe again. Little by little, each choice we make will make a difference to the environment and pool all of our little eco-positive choices together making a dramatic difference. The usual 'borrow from a friend' will never die out and should never die out. The same outfit will always look dramatically different on someone else and most Irish women when you compliment them will announce to all and sundry 'I borrowed this from my friend'. This will never lose its comical value, most women from other countries just say, 'Thank You' yet we vomit up the 'Penney's' line or that it's an 'old thing'. Gone are the days that budget dictates whether you have to re-wear something or not, now we choose to wear something over and over, knowing that we are 'doing our part'.
The bottom line in this discussion about how, as women or men who love fashion, we can look good every single time that we 're-wear' something is that it has always been less about the clothes and more about how you 'hold yourself' and 'what you accessorise with'. Take that with you and remember it always…and don't forget to have fun!