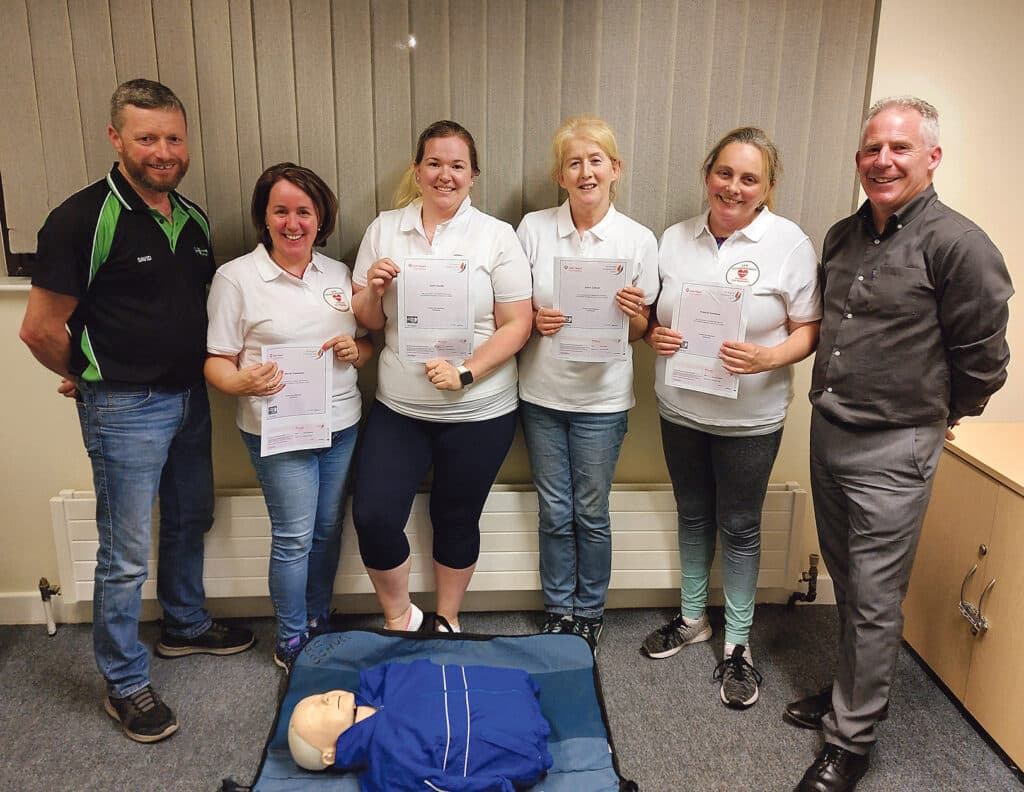 Community First Responders (CFR) Dunmanway is finally operational after training was delayed due to the pandemic.
A number of generous donations from local businesses has helped the group to purchase a defibrillator, as well as battery, pads and equipment.
Donations were received from Daniel Power of Power Farm Services, Crowley's Chemist Dunmanway, Belfast Hospital and Gordon Kingston's Dunmanway.
Dunmanway first responders are now fully trained and PHECC certified to meet CFR Ireland and the National Ambulance Service standards in responding to an emergency call out.
As it is linked with the National Ambulance Service, when a 999 call is made for a cardiac arrest, heart attack, stroke or choking emergency, CFR Dunmanway receives the alert and is able to respond within a 10K radius.
The purpose of the group is to assist in the first chain of survival; early access, early basic CPR, early defibrillation, and early ACLS, before the ambulance or medical professionals get to the scene, to give the best chance of survival.
In an emergency, CFR Dunmanway is no more than 10 minutes away in an emergency situation where every second counts.
Areas covered within the 10km radius are Drimoleague, Coppeen, Enniskeane, Ballineen, Ballinacarriga, Bealad and all locations in between.
Yvonne Cahalane, co-ordinator of CFR Dunmanway says there are a number of individuals and organisations to thank for getting the Dunmanway group up and running.
"Jonathan, the Dunmanway CFR CEO from the National Ambulance Service has given us incredible support to get up and running, along with Timoleague, Baltimore, Schull and Cork City CFR groups who all assisted in supports and training," she says.
"Dunmanway Family Resource Centre has also provided us with a fantastic space to train in.
"During all the pitfalls of Covid, a huge thank you is deserving of our volunteers who stuck with it until we got the go-ahead and have wholeheartedly dedicated their time to help their community."
Yvonne also stresses that more volunteers and funding will be needed going forward. "We will be looking for additional support, donations and sponsorship for new batteries, new pads for the defibrillator or new equipment that we will need in our kitbag.
"All donations are gratefully appreciated to continue our life saving work in our local communities."
If you are interested in getting involved, as a supporter, donator or as a volunteer please reach out and contact the group at CFRDunmanway@gmail.com or 087-2961674.
'We hope you never need us, but we're here when you do.'