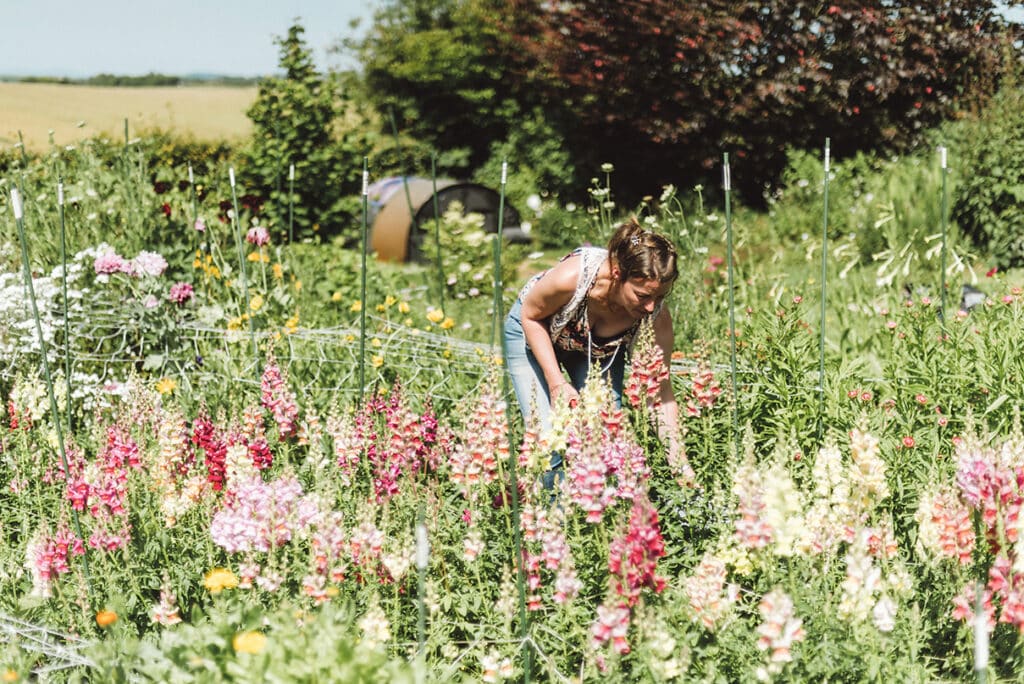 A number of West Cork flower farmers are getting ready to celebrate Irish Flower Week in July. Organised by the Flower Farmers of Ireland group, the week, which runs from July 3-10, is an annual celebration of the quality and variety of Irish cut flowers, plants and foliage.
From Flicky Howe near Kilbrittain to Ruth Fortune in Glandore, Shippool Cottage Garden and The Petal Field in Innishannon to newly opened nursery Tantalus in Kinsale, West Cork is well-represented when it comes to the growing and selling of cut flowers.
Overall the number of growers registered with the Flower Farmers of Ireland organisation has increased by 20 per cent within the last twelve months. This is driven by a growing trend for Irish consumers to seek locally grown flowers and foliage for special occasions.
According to Flower Farmers of Ireland group joint chairperson Anna Hogan, there are now over 80 flower farmers that cultivate and grow flowers and foliage through the season. "Irish flower farmers have a range of unique flowers available through the year," she said. "Every year our flower farmers are testing the market with more varieties of flowers that are suitable for a range of occasions. A whole new world of flowers is opening up to our customers and, because the flowers are seasonal, they are only available for a certain time, so our customers travel with us through the season".
This year to celebrate and highlight the 'locally grown' theme, the group has arranged a number of regional events.
Glandore-based Ruth Fortune is holding a 'Flower Field Visit' on Thursday, July 7 at 11am. To book a place visit her website www.ruthfortuneflowers.ie.
Flicky Howe, based at Howe Strand near Kilbrittain, will be running her usual Irish flower giveaway with The Roughty Foodie in The English Market.
Southern flower farmers will be in the Grainstore in Ballymaloe selling a range of lovely Irish flowers.
Ruth Fortune Flowers is a half acre flower field overlooking Glandore harbour. Smallscale growing like this is the opposite of industrial flower production – soil health is prioritised, weedkillers and pesticides are not used. The result is fragrant, seasonal flowers full of vitality. Ruth grows flowers for weddings, gift bouquets and for her stall at Skibbereen Farmers Market. She also runs workshops on flower arranging and how to grow your own cut flowers. She launched a new webshop this spring, which allows people from anywhere in the world to easily order flowers for their loved ones in West Cork.
Based at Howe Strand near Kilbrittain, Flicky Howe grows a huge array of cut flowers on approx one acre of gardens. She services Dunmore House Hotel and The Old Head Golf Links every week throughout the season with sustainably grown eco-friendly arrangements and also weddings and events throughout West Cork. Her eco -floristry services are offered on www.howehillflowerfarm.com
Check out social media channels @flowerfarmersireland to catch up with these and more flowery events.
"Our aim is to drive awareness of the Irish Flower growing movement and to encourage consumers to seek out our members for an alternative floral experience," explains Anna Hogan. We want customers to appreciate the vast range and scope of flowers. We are seeing increased interest from consumers around sustainable practices, particularly when organising weddings, corporate events and gifting, reflecting the world wide 'Slow Flower Revolution'. Flower Farmers of Ireland are proud supporters of the All Ireland Pollinator Plan and flower farms are havens for wildlife."
The war in Ukraine has struck a chord with Flower Farmers of Ireland growers. A number of members, including Flicky Howe in West Cork, are 'Growing Sunflowers for Ukraine', with all proceeds going to the Irish Red Cross.