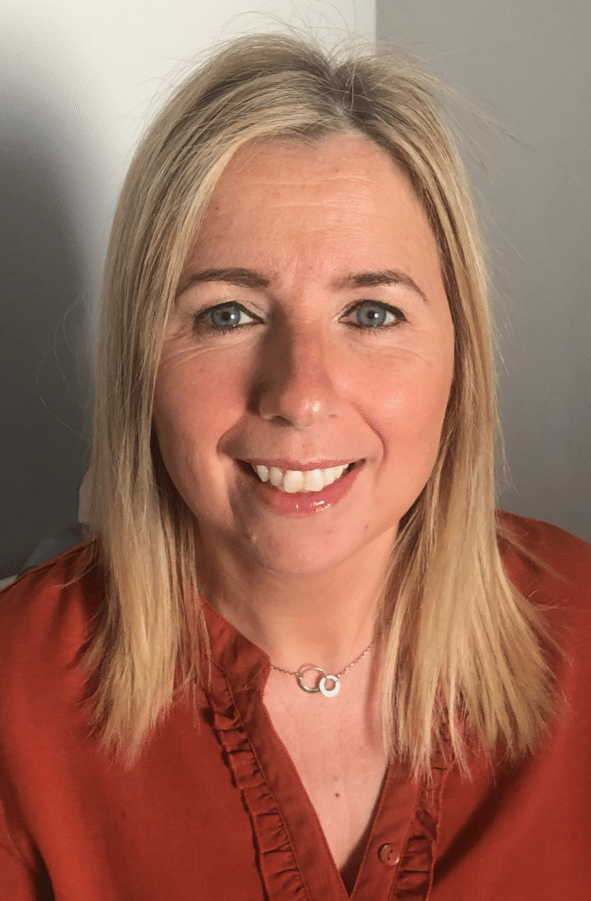 Maura Mackey is a Cork-based interior and retail display designer. A professional with an eye for detail and interior styling, she thrives on giving any home the 'showhouse feel' when up for sale or rental from a home staging point of view. On the other hand, if you are looking to give your home a makeover or restyling, 'Maura Mackey Design' will help you achieve the home of your dreams. P: 087-7699714. maura@mauramackeydesign.ie
Many of us have had to completely re-imagine our living spaces to suit our new way of life and the interior trends for this year reflect these changes. Whether this is the case, or you are just looking for something to pass time while confined to home, changing colours or soft furnishings offers an easy and affordable way of re-designing your home interior. Continuing on from last month's article, the following tips should help you get started.
Bring the outside in
We have all found solace in our environment so wanting to bring some of that indoors is a natural inclination. Whether it's the kitchen, bathroom, office, or other living areas in your home, plants are an excellent way of making a space more appealing and alive or softening an interior. In fact, many plants, for example the Boston Fern or Spider plant, also provide health benefits in purifying the air. You could even create your own indoor herb garden by adding some plants to your windowsills or if you're tight on space hanging from the ceiling in a Macrame planter. Keep in mind that some plants can be toxic to humans and pets, so if you're placing them at ground level, do your research first.
If you have more of a talent for killing rather than growing plants, then go for the artificial option.
Natural materials such as stone, glass, wood, ceramic, wicker and hemp will all add texture and tactility to your home.
Going for botanical prints in your curtains or blinds can also bring a room to life.
Home Office
Working from home is the new norm and whether you're lucky enough to have a dedicated home office room or are working from a corner of a living room or bedroom, the most important feature remains the same – the background to your video calls. Gallery walls are timeless with the shift this year towards making them more meaningful. So if you have a favourite print (a scene of a holiday destination you loved or piece of abstract art) hidden away somewhere, take it out and frame it or hang it up; this will show off your style and personality but will also give you a feel good factor when working in this space. Using lots of different frames will add more interest to your wall.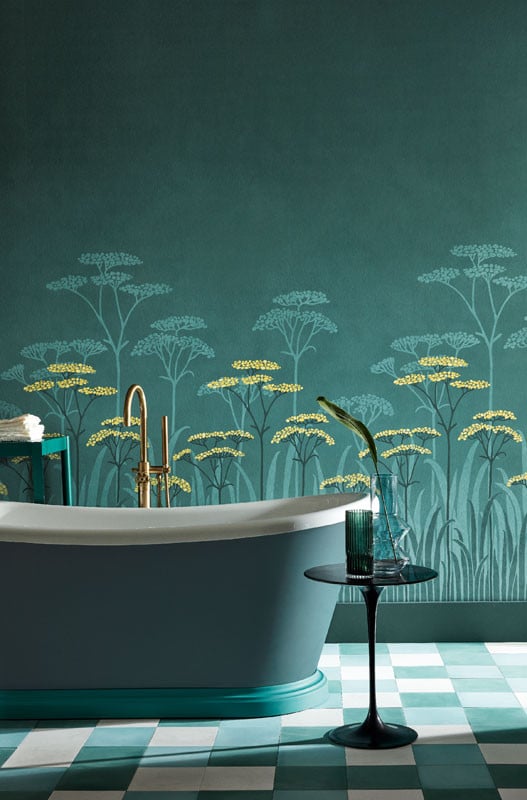 Bold Bathrooms
This year bathrooms are making a statement – the bolder the colour the better. Walk-in showers, waterfall taps and freestanding Victorian baths are all very on trend.
For smaller changes, go bold with your décor, adding pops of colour in your bathroom accessories. Wallpaper has become very popular in bathrooms, especially botanical or forest print. You could also install a back-lit mirror to give your room that tropical spa feeling.
More emphasis on wood
The connection to nature continues in the kitchen; the inclusion of wood in many areas of the home is a big trend this year but especially in our kitchens. The use of natural woods such as walnut, oak or ash for kitchen cabinets for adding warmth and texture is set to rise in 2021. A reclaimed wood countertop is a beautiful and sustainable option.
If you are not changing your kitchen but want something different, simply add some wooden furnishings like breakfast stools, shelving, or even chopping boards.
Calming colours
Neutral colours are a popular choice again this year, which isn't surprising, as we are all craving the sense of space and tranquility that comes with light, airy colours. This year however there is a shift towards warmer, earthier tones such as honey, almond and tan; warmer options that are comforting and grounding. The understated shades are perfect for creating an intimate space where you can unwind and relax from the changing world outside. When you are deciding on a paint colour for a room or space, ask yourself how you want to feel in the room. The answer is in the question!