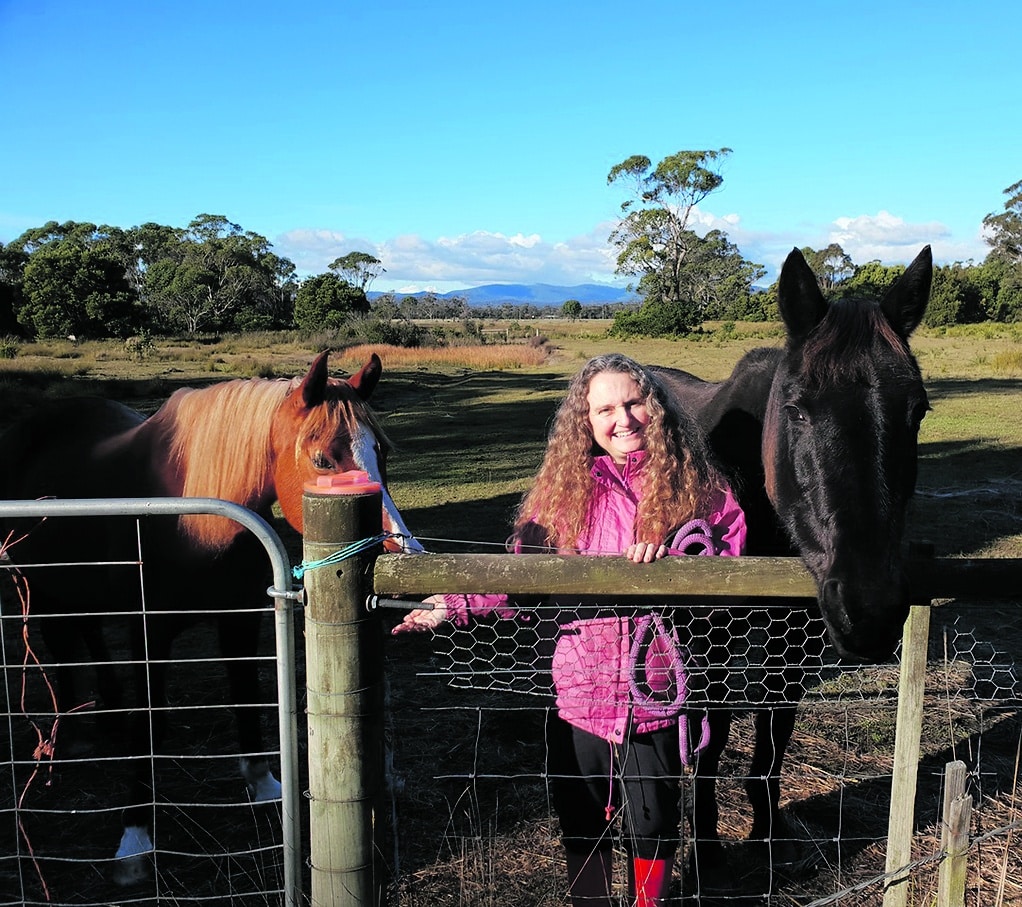 A skilled storyteller, Esther Campion's writing style has been compared to that of the late Maeve Binchy. The Cork native now living in Tasmania, writes stories about people you'd meet every day with secrets and challenges to face, back stories to resolve and futures to find hope in. Three of her books are partly set in West Cork: Her latest release 'A Week to Remember' is a warmly captivating tale spanning Tasmania and Crookhaven. Esther chats to West Cork People about her love of West Cork and how she came to writing later in life.
"When my publisher read an early draft of 'A Week to Remember', she said she wanted to book herself in to Lizzie O's (my fictional guest house) and escape to Crookhaven post haste," says Esther laughing. In the book Lily Fitz comes from Cork to the beautiful North West of Tasmania to mind her grandchildren while her son Mick and his wife Aisling go off to Ireland. In West Cork, the newly renovated guesthouse welcomes its first guests for a week in the Irish winter that none of them will forget.
In the mid 80s, a good friend of Esther's invited her to stay with her family in their big 10-berth caravan in Crookhaven. "I'd never been there and remember thinking at the time how far away it felt from my home on the Northside of Cork City," says Esther. "Some years later, when our eldest was born, the O' Flynns, who hail from Bishopstown, gave us the caravan for our first family holiday." By the time she came to writing 'Leaving Ocean Road', her first published novel, Esther was in her forties, living in South Australia, a very long way from West Cork, but Crookhaven had stayed with her. "On trips home, I have introduced my other children and extended family to the area and they all love it too," she says.
Before becoming a writer, Esther worked in adult education and she has studied environmental science and zoology.
How does she feel about her books being compared to the late, great Maeve Binchy. "It both thrills and terrifies me," she says. "I grew up seeing my mother read her books and came to love them myself in my thirties. I could never have imagined then that I would become a writer not to mind be compared to Maeve."
Esther only came to writing in her forties after moving to Australia. "I'd wanted to do a creative writing course but there wasn't one in the town," she explains. "When I phoned up a local writing group they asked me to join. To be honest, surrounded by award winning short story writers and published poets, I thought I'd be making the tea, but the women in that group became my friends and mentors. I just kept showing up, attempting every challenge they set. Writing always reminds me of study; you have to actually get down and do it to have anything to show for yourself."
Her first novel received a few rejections, but she wrote another one, which got a bite that landed her a two book deal with Hachette Australia. 'Leaving Ocean Road' and 'The House of Second Chances' are both partly set in West Cork, as is her latest release, 'A Week to Remember'.
Esther came to live in Tasmania via a fairly circuitous route, taking in spells in Dublin, Fort William in Scotland, Hjelmeland in Norway and Port Lincoln in South Australia. For the past eight years, she has been living with her family in a seaside spot on the North West Coast of the island state where the people are friendly, the weather is fairly good and there is a lovely sense of community.
Although she misses home and admits to fear of missing out (FOMO) on the many milestones in her family that she can't be there for, life in Tasmania is good. After an early lockdown, strict border control and hotel quarantine, there is no community transmission where Esther lives. "We are grateful that people by and large did the right thing and there was strong leadership from the beginning," says Esther. "All we need now is the vaccine and hopefully we can book the flights home."
For all of us struggliing with travel restricitons during this pandemic, Esther's latest novel offers a welcome escape.