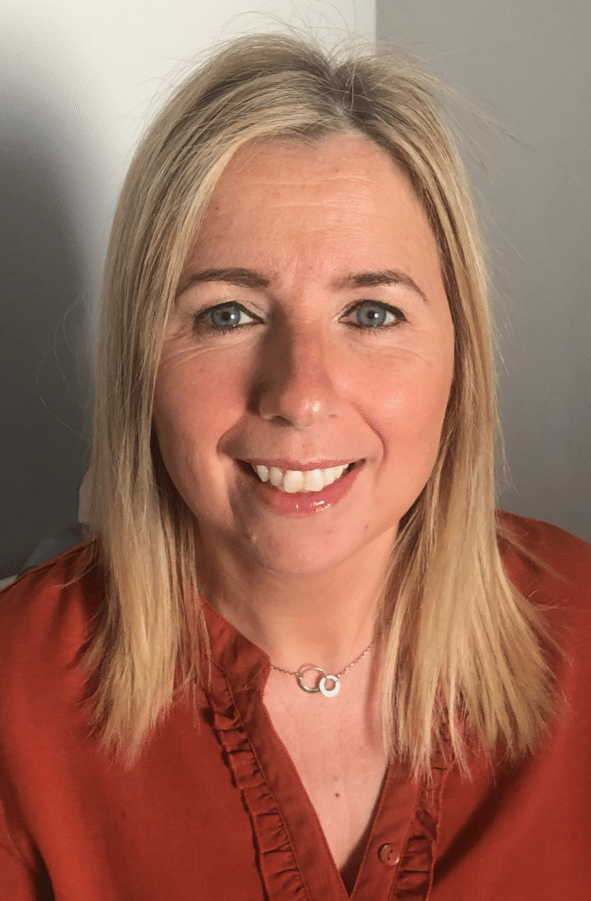 Maura Mackey is a Cork-based interior and retail display designer. A professional with an eye for detail and interior styling, she thrives on giving any home the 'showhouse feel' when up for sale or rental from a home staging point of view. On the other hand, if you are looking to give your home a makeover or restyling, 'Maura Mackey Design' will help you achieve the home of your dreams. P: 087-7699714. maura@mauramackeydesign.ie
A lot of clients have asked me lately how they can give their kitchen a new look without it costing them an arm and a leg. Are you thinking about giving your kitchen a makeover? If you don't want, or need, to rip everything out and start again, it's easy to refresh the space with just a few small changes. Here are some ideas to get you started:
Change your cabinet handles: My first tip if you are happy with your cabinets but just want to change it up a little is to swap out your handles. There are numerous handle options out there from ceramic to chrome, brass or even leather. Have a look around your local craft or hardware shop to see what's available but choose a handle that complements the look you are trying to achieve.
Paint your kitchen doors: If your cabinet doors are in good condition you can achieve a totally new look by painting them. If you are a neat painter there is no reason you can't do this yourself but if you tend to be a bit 'slap dash' it might be best to hire a professional decorator!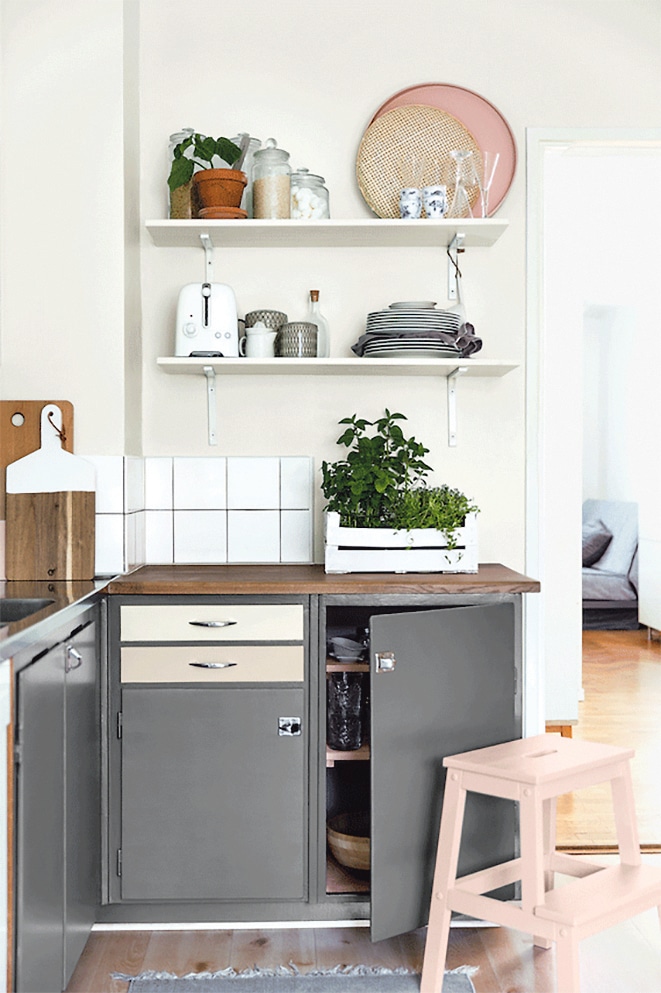 If you are taking on the project yourself make sure you prime the doors first. A good primer is the Zinsser BIN primer, available in most local paint stores.
Think about how much of a change you want. If you want to feel you have a whole new kitchen, change dark toned cupboards to a light colour, and vice versa. Alternatively you could paint your main units in a light colour and your island or breakfast bar in a darker shade, or try bold colours on both! For ideas take a look at a colour wheel that shows complementary colours, that is two colours that sit opposite each other on the wheel. Typically one colour should be the dominant shade and the other an accent colour. There are great websites and apps available that allow you to create a colour scheme digitally before you invest in supplies.
Replace doors: There is no point painting if your doors are in bad condition to start with. A much wiser investment is to leave the units as is and replace the doors and drawer fronts. Please take into account who uses the kitchen when choosing your doors, don't pick a soft wood if they will receive daily bumps and knocks from little people.
Add storage: Firstly, look at what you have. Clear out your cupboards and you may find you have enough if you get rid of unused junk! If you need extra storage put up some free floating shelves on empty walls or maybe add a food larder to a utility room for rarely used items. I always say to people, clear your worktops and keep your foodstuff in cupboards to present a stylish kitchen.
Replace worktops: This is another easy way to refresh a kitchen, as there are various options available when replacing worktops. Based on your budget, your material choices here include laminate, solid wood, granite, quartz, glass, composite stone and stainless steel. I always remind my clients that a worktop works extremely hard – think about how many people will be using it and what they are using it for…you don't want to install a worktop that is not fit for purpose. This is an area I suggest you spend money on.
Replace taps and backsplash: Your kitchen tap can add great character, and extra functionality to your kitchen. There are so many styles out there from funky to modern to antique…choose one that doesn't clash with the rest of the interior design. The same goes for your backsplash. If you are designing a modern kitchen have a look at painted glass or stainless steel. Penny tile designs work well for both modern and traditional looks.
Replace/update your flooring: Tired of your tiles but dreading the idea of the kango hammer and the dust? Leave the floor as is because you can lay new flooring on top of your current one – your local flooring expert will help you with this. I have completed a few kitchen designs recently where I recommended luxury, light-coloured vinyl tiles to cover over existing dark tiles and it has worked out fantastically well for clients.
Kitchen table and chairs: Paint your table and chairs to blend in with your new kitchen. Maybe add a splash of colour with seat pads and cushions. However, If you've always found your chairs a bit uncomfortable, or they look old-fashioned in a new modern kitchen, now is your excuse to replace them altogether!
Walls: A quick and easy way to brighten a kitchen is to go for neutral paint colours on the walls. Take into account the colour of your kitchen units and worktop here, and choose a washable matt. If your kitchen is already a bright space maybe you could add a feature wall, adding a blast of colour into that space.
Window treatments: Shutters are available in a wide variety of colours or go for fabric blinds with interesting prints. Choose 'perfect fit' blinds that are insert into your window frame if you don't want to spoil a view, available from most good blind companies.
Lighting: As the workhorse of the house, your kitchen needs sufficient lighting at all times of the day and night. Really more is more here but you can still create different moods in different parts of the room; think about installing softer pendant lights over your dining table versus bright ones over the kitchen island where you will be working. You can also add LED lighting under your cabinets or recessed lighting wherever you can fit it. A lot of these can be added when remodelling, just ensure you employ a trained electrician.
Also remember that a bold coloured light fitting over an island is another interesting way to achieve a pop of colour!
Accessorise: Don't forget that accessories brighten a kitchen in an instant and can pull a look together. Open shelving, countertops and tables all provide an opportunity to display them… but less is more so choose carefully!