After a busy Christmas and Sales season last year, Trevor Perrott had earned a rest but, like many of us, instead he spent his 10 weeks of lockdown power-washing and painting!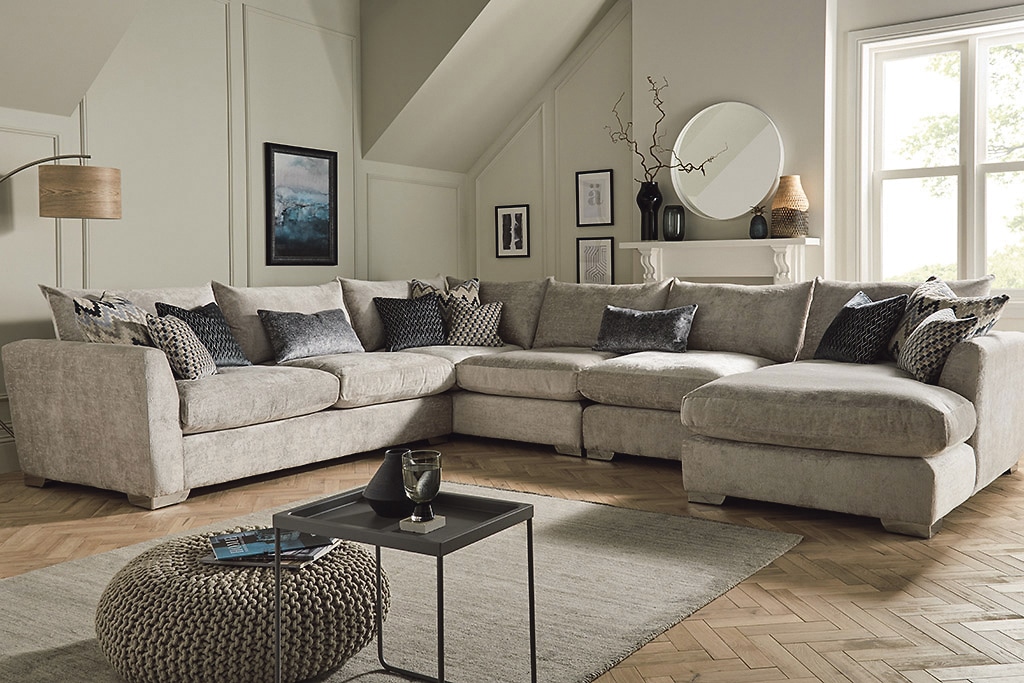 "As each announcement of pushing back opening dates came, I found myself saying, 'right that's another three weeks to get jobs done!'" he says laughing.
When the doors of Perrott's Home Living Interiors in Clonakilty finally did re-open, Trevor was inundated with customers who had done the same and were now looking to pull a freshly painted room together with a new sofa or stylish window blinds.
"We have never sold so many sofas," Trevor exclaims. "Having all the family in the house for so long made everybody realise how important a comfortable home is to them. With sustainability in mind, customers are also looking for quality pieces that will stand the test of time.
"Another reason that sales across all our departments have been very brisk is because so many people are now avoiding the city and shopping locally, which is very much appreciated by all West Cork businesses.
"Also I have to say that those customers have been so understanding of any extra supplier lead-times we encountered because of the pandemic."
Now as we head into winter and say goodbye to long summer evenings, demand for curtains is keeping Trevor and his team busy.
"Chillier evenings and less daylight can make a home feel bare and chilly," Trevor says, "but introducing cosy throws and thermal curtains to a room completely changes that feeling to one of welcoming warmth. With so many houses sporting hard flooring like wood, concrete or tiles, fabric adds warmth and texture to a room."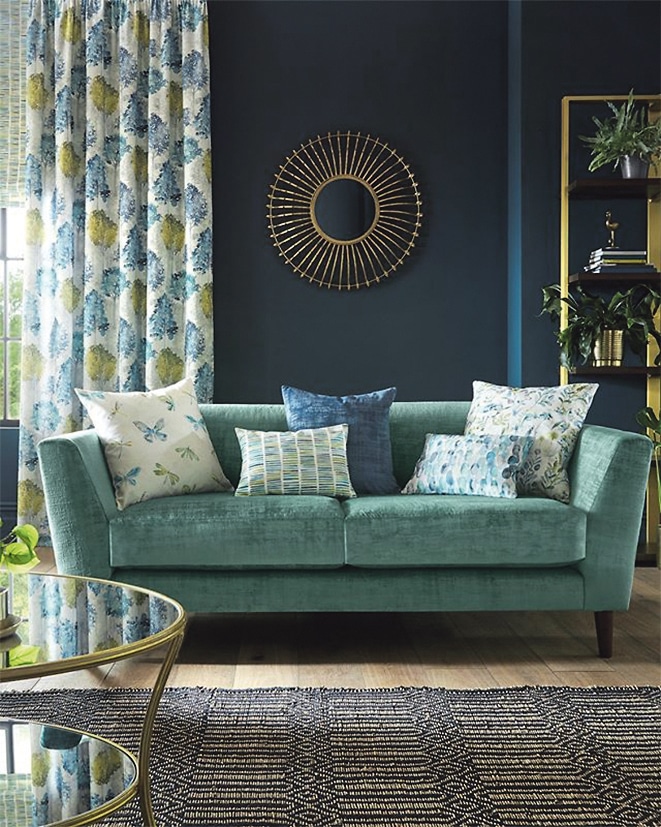 As well as custom-made curtains, Perrott's Home Living has a very affordable and quality range of ready-made curtains in stock. "Whatever your budget and taste, we can always be relied upon to help you choose the best option to complement what is already in a room."
Whether you prefer floral, stripes or checks, patterned or plain, you can introduce an element of individual style into a room with Perrott's huge selection including Prestigious Textiles, Clarke & Clarke, Tipperary Textiles, ILIV and Ashley Wilde.
"And by lining your curtains you are retaining the heat and keeping the cold air outside," Trevor advises.
Some rooms, such as kitchens and bathrooms, may lend themselves better to blinds and Perrott's has a huge range to choose from; roller, blackout, wooden, vertical or velux and in every colour and pattern you could possibly imagine.
All of the curtains, blinds and carpets are professionally measured and fitted for a perfect finish.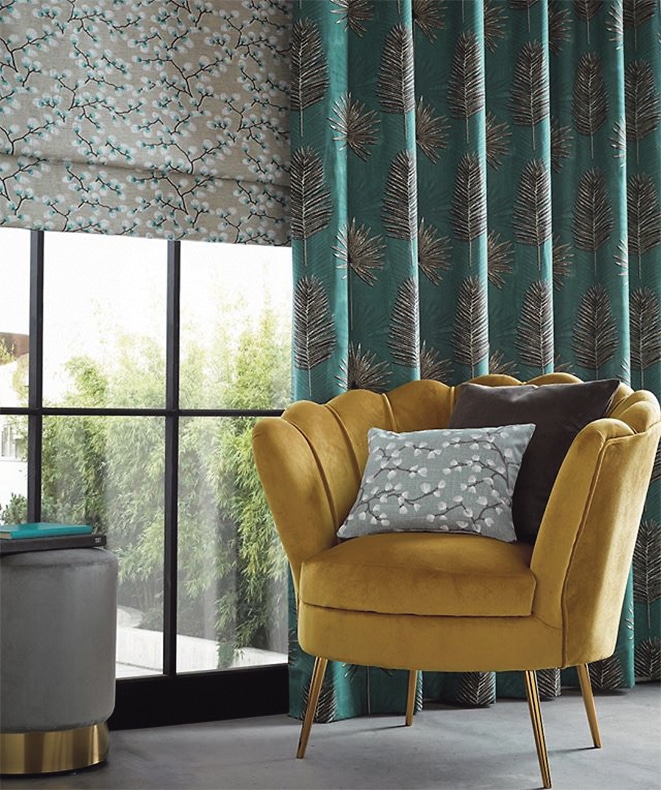 Accessories is another trick used by interior deigners to give a room a sense of individual style…. "try adding lots of texture rather than bold colour in a room for interest," is Trevor' top tip. To help you achieve this, Perrott's stock luxurious cushions, throws, mirrors, pictures and more – and are offering 10 per cent off all their accessories for October!
From curtains, blinds, carpets, flooring, bedding, lighting and accessories to sofas, beds, mattresses and dining and occasional furniture – Perrott's has a beautiful range of home interiors to style your house; and the team is always happy to offer assistance in planning your space.
Visit Perrott's Home Living Interiors in Clogheen Industrial Park, just off the Clonakilty Bypass. Phone 023 8850855. www.perrotts.ie.