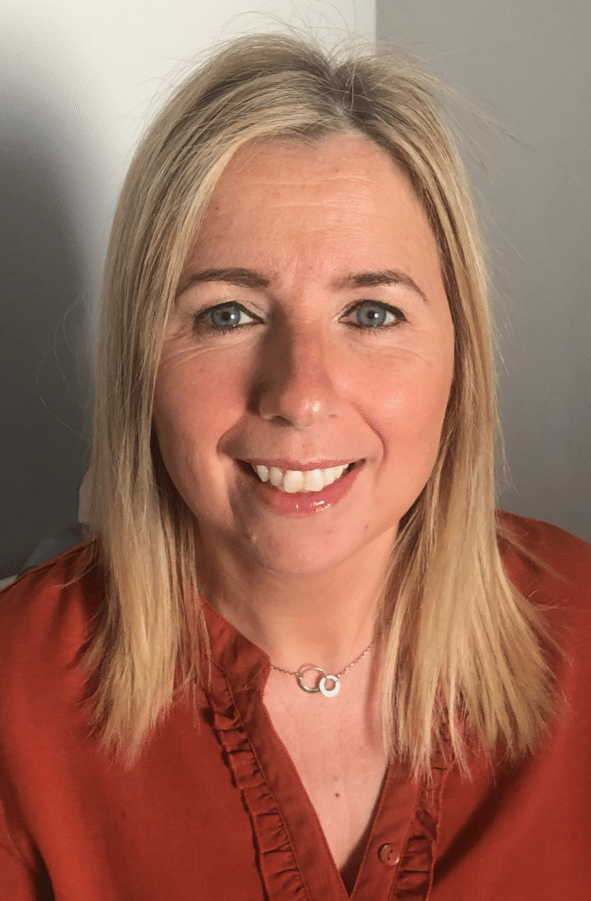 Maura Mackey is a Cork-based interior and retail display designer. A professional with an eye for detail and interior styling, she thrives on giving any home the 'showhouse feel' when up for sale or rental from a home staging point of view. On the other hand, if you are looking to give your home a makeover or restyling, 'Maura Mackey Design' will help you achieve the home of your dreams. P: 087-7699714. maura@mauramackeydesign.ie
Cosy isn't a style…it's a way we feel! When we say the word 'cosy' we think of comfort, relaxing space and warmth of course; this does not mean that a space or room needs to be small for it to be cosy. As an interior designer, I am asked frequently how to add warmth and cosiness to a room or space. This is very important to people at this time of the year, as we settle into the autumn months and hibernate more in our homes.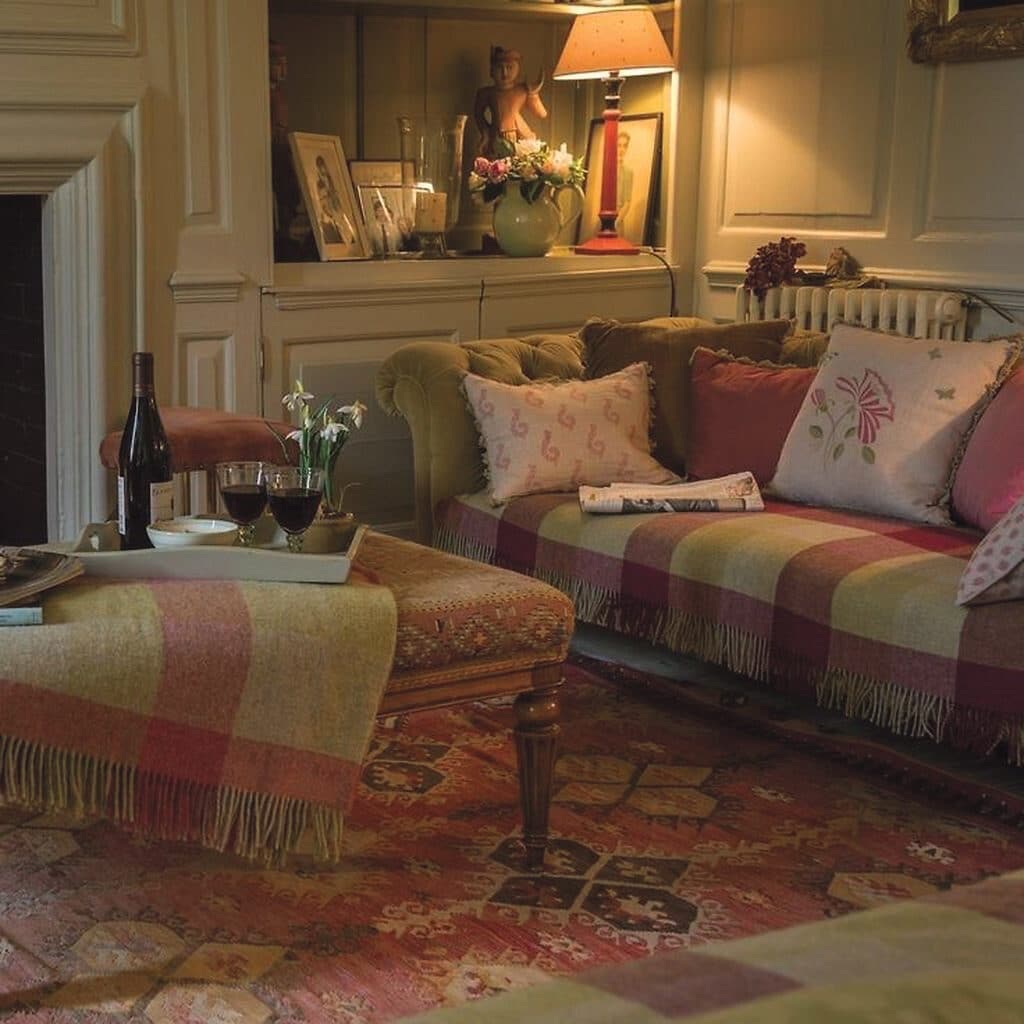 Creating a cosy space is not just about lighting a few candles and adding a few throws, although obviously this helps. A cosy living room makes living in that space feel easy because it has been designed with comfort in mind. This happens with furniture layout, paint colours, lighting, flooring and textiles used in the room. It's all about appealing to your senses, not just the look of a room. You need to think about scent, touch and sound to create that ambient space where you can unwind and relax. Also, take into account the style of your living room – contemporary, modern, rustic, traditional for example –before you start the cosy restyle. Here are a few ideas to help you create that living room where you can't wait to spend time in.
Paint
If your living room is a good size then you can be experimental with bold colours: Rich and deep paint colours is one effective way of creating that warm inviting look in your living room. Don't be afraid to use bold colours like charcoal or navy – these combined with warm tones for the furnishings and décor, like berry reds and mustard yellows, will create that cosy feel. Autumnal colours are making a comeback this season, so if you have neutral walls and don't want to repaint them, then add shades of orange and brown to your décor. These bold colours will work very well with wooden floors and furniture too. Shape and texture are just as important as colour when trying to create an inviting room.
Window treatments
Choose a fabric in a colour, style or pattern you like. There are so many types of window treatments – pleated curtains, eyelet curtains, roman blinds, motorised blinds, shutters, rattan roman blinds. Picking your fabric before you pick your paint colours is very important. Fabrics that are used a lot for window treatments are velvet, faux, silk, linen, polyester or cotton.
Furniture
Decide what type of couch you want. An L-shaped couch provides maximum seating but also creates a sense of togetherness; you can also create this sense of togetherness by adding two freestanding sofas set at right angles to each other, and one or a pair of upholstered wing armchairs with squashy cushions – their rounded form looks comfortably padded and the wool fabric begs to be touched. Another option is upholstered button back furniture. If you have a couch or sofa at home that's in good condition, consider upholstering it. There are so many options out there now: A popular fabric for upholstery is Aquaclean – this means if you spill anything, it can we wiped clean. Microfibre fabric is also very popular. Furniture used depends on the size of the room. Place some candles on your coffee table to create a warm glow.
Flooring
Carpet is a popular choice for a living room as it is soft and welcoming. Hardwood floors can work too in warm and earthy tones but large rugs are often added to give that homely feel to floors. A wool rug will wear well and last the distance; there are other options like jute, coir and microfibre. Note: Make sure your rug sits under the front legs of your sofa, or your chairs, as this can make a small space appear larger. Laminate flooring is also popular but in light colours.
Lighting
Create a cosy feel to your room with soft lighting. I would advise putting your lightswitch on a dimmer, as this way you can dim the lights easily and add in table lamps and mood lighting where required. Candles also create a relaxed atmosphere in your living room. Use a warm white bulb in your lights to create a warmer look in your room.
Focal point
The focal point of a living room is usually an open fire or a stove, which inevitably creates a cosy feel. If your room has a fireplace, make the most of this comforting feature by positioning seating facing forwards. Ramp up the indulgent mood by placing candlelight on the mantlepiece. If your room doesn't have a fireplace perhaps have a piece of art or a mirror as your focal point.
Fabrics and textiles
Adding a variety of textures and fabrics to a living room space obviously adds an extra layer of cosiness. This is the most straightforward way to up your cosy factor so to speak! Chunky knit throws and soft cushions will transform your sofa into a snuggle-friendly zone, while woollen rugs will feel cosy underfoot. Adding an ottoman or footstool in a cosy fabric is fab too. Choosing seating in a tactile fabric, such as leather or velvet will lend your room a more sumptuous feel.
If you get that fuzzy feeling when you put all of the above together then you have hit the cosiness jackpot!