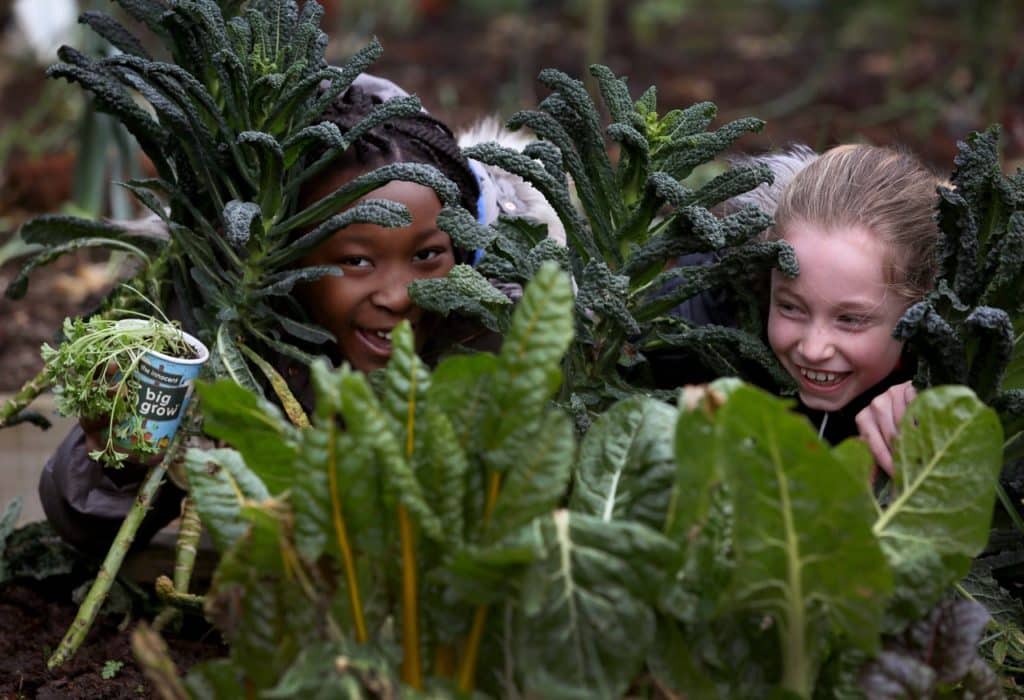 Innocent and GIY have this week made free vegetable growing starter kits available for gardens and window boxes around the country with 5,000 of their Big Grow home kits available for little and large growers across the nation, in a bid to provide some wholesome and healthy reprise amidst the monotony of lockdown.
The initiative, which rolled out earlier this year in schools, encourages kids to become mini-farmers and market gardeners. Now it's back, here to help you herd your children towards horticulture again. What better time to grow your own, than now in this 'new normal' when we have more time than ever at home.
The Big Grow home kits contain a pack of seeds, a compost disc, and instructions on how to plant and care for your grow. You can share your progress on social, why not even challenge your friends and their little growers to get on board and join the fun? Innocent and GIY want to fill social media feeds with tales of sprouting cress, watering recommendations and soil considerations – as you plant and nurture you grow with love.
Innocent has set a challenge to the nation to get creative and take part in the Big Grow Show. As part of the Big Grow initiative, innocent and GIY are asking growers across Ireland to get as creative as possible and share their veg-growing antics. Whether it's singing to your cress to make it grow or planting your peas in a shoe because that's what you want to do, innocent is on the hunt for all forms of creativity when it comes to growing fruit and vegetables. This competition is open to all those who wish to take part and not limited to just those who receive a home kit. Three creative growers that show their growing progress on social will be rewarded with the coveted prize of a €150 voucher for the GIY online store. Share on social using #BigGrowShow and tag @innocentIreland and be in with the chance of winning.
Speaking about the importance of gardening and growing, Mick Kelly, Founder of GIY said "There has been a huge surge in interest in growing food in recent weeks and we're delighted to work with innocent to make this experience available to even more children and families across Ireland as we bring The Big Grow home. There is nothing more optimistic than sowing a seed and the fascination that children have with watching a plant grow from into something you can eat makes it the perfect activity to stay positive during these difficult times."
So whether you're looking for some more wholesome home school activity, or a fun project to not only learn lots but produce some homegrown produce – join in. Visit innocentbiggrow.com to be in with a chance of winning a free Big Grow pack from innocent and GIY. The Big Grow kits will be distributed on a first come first sown basis, so visit innocentbiggrow.com today.
Get involved in the innocent Big Grow by following innocent Drinks Ireland on Instagram, Twitter and Facebook – pick up tips and advice. #BigGrowShow