The village of Courtmacsherry in West Cork will be out in force (within social distancing guidelines of course) on Friday, May 1 to celebrate the 100th birthday of much-loved resident Margaret Crowley.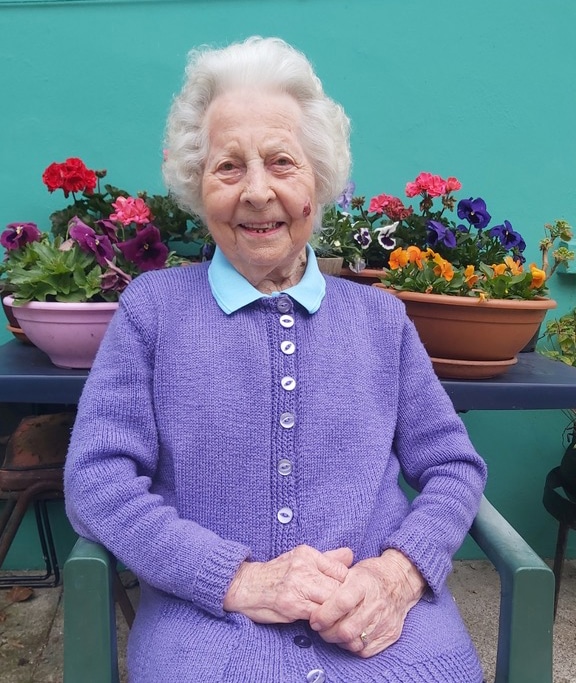 Due to the current lockdown, most of Margaret's family are unfortunately unable to be with her this year to mark this great milestone, so her granddaughter Colette McCarthy has organised a drive-by birthday celebration through Courtmacsherry village on Friday. Locals living within 2km will drive by Margaret's home with colourful flags and balloons flying at four o'clock while residents living close by will stand outside their homes and raise a collective voice to sing Happy Birthday to this wonderful lady who has lived for a century.
Margaret has three children, 14 grandchildren and 21 great-grandchildren and she adores each and every one of them.
"Anyone who knows 'nana' or has the privilege of being related to her knows what a kind-hearted beautiful lady she is," says Margaret's granddaughter Colette.
Every year the whole family come together to celebrate her birthday but this year of course will be very different with most family members unable to be with Margaret due to the Covid-19 lockdown regulations.
"Hopefully those of us who can be there, even though it will have to be at a distance, can make up in some way for the family members who can't," says Colette. "She has always been the glue that keeps us all together and we all love her more than words can say."
Born Margaret Hegarty to Daniel and Mary in Lehina on May 1, 1920, Margaret is one of nine children; she has five sisters and three brothers.
Margaret's mother passed away when she was 10 and so their father and older sister Julia raised Margaret and her siblings. She adored her father and always speaks very lovingly of him. Her favourite song is 'In My Father's House'. Margaret's father worked hard to provide for them, fishing in all kinds of weather. He taught her to have great faith and, to this day her rosary beads rarely leave her hands. "She has prayed for most people in the parish at one time or another, whether they realise it or not. Prayer brings her great comfort," says Colette.
Even though life growing up was hard, Margaret still remembers the great fun she and her siblings and friends had together. She walked a 10-mile round trip with two of her sisters to Timoleague to receive her Confirmation. She laughs at how they stopped along the way so that she could get changed into her good clothes!
Margaret married Jimmy Crowley on February 5, 1944 and the couple had three children, Jim, Mary and Ann. They also had another boy called Martin who sadly passed away as a baby.
Margaret and her sister Maura visited their sister Bridie in Canada in the mid 1970s. She has great memories of this and always speaks of the fun they had.
Margaret's beloved husband Jimmy died on August 20, 1982 but 'Granda's chair' still has pride of place in the sitting room.
She loves baking and still bakes scones and fruitcake a couple of times a week. She has a great passion for gardening and flowers…the more colourful the better. She is a great supporter of animal welfare, especially The Donkey Sanctuary. Margaret has kept dogs and cats all her life and adores her two cats, Sooty and Felix. To this day, she is known as 'nee nee nana' by some of her great grandchildren, who called cats 'nee nees' when they were younger.
She is some woman for one woman and a very special member of her local community.
"All of us, near and far, want to wish 'Nana' the happiest of birthdays," says Colette. "She may be 100 but she definitely doesn't look it or act it! Here's to many more…"