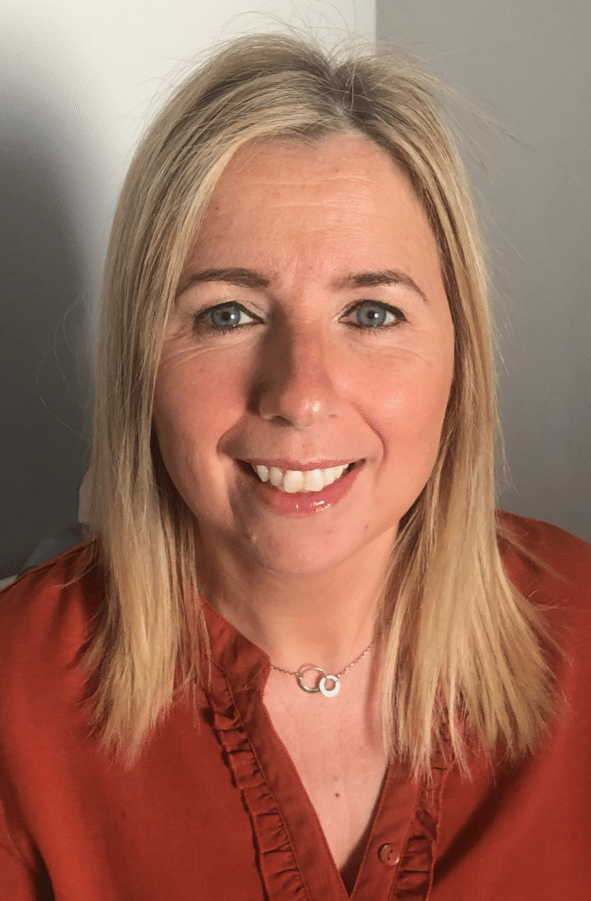 Maura Mackey is a Cork-based interior and retail display designer. A professional with an eye for detail and interior styling, she thrives on giving any home the 'showhouse feel' when up for sale or rental from a home staging point of view. On the other hand, if you are looking to give your home a makeover or restyling, 'Maura Mackey Design' will help you achieve the home of your dreams. P: 087-7699714. maura@mauramackeydesign.ie
Most of us have probably done a few DIY projects while on lockdown: perhaps you repainted your hall, kitchen, bedroom or even decided to give your young kids a 'new look bedroom' but if you didn't get around to that job yet, then the following design tips may be of help. As a rule, I advise people to design a young child's bedroom so that it ages with the child – what I mean by this is that if you design it right you should get about four or five years out of it. This way your child's bedroom will age with your child.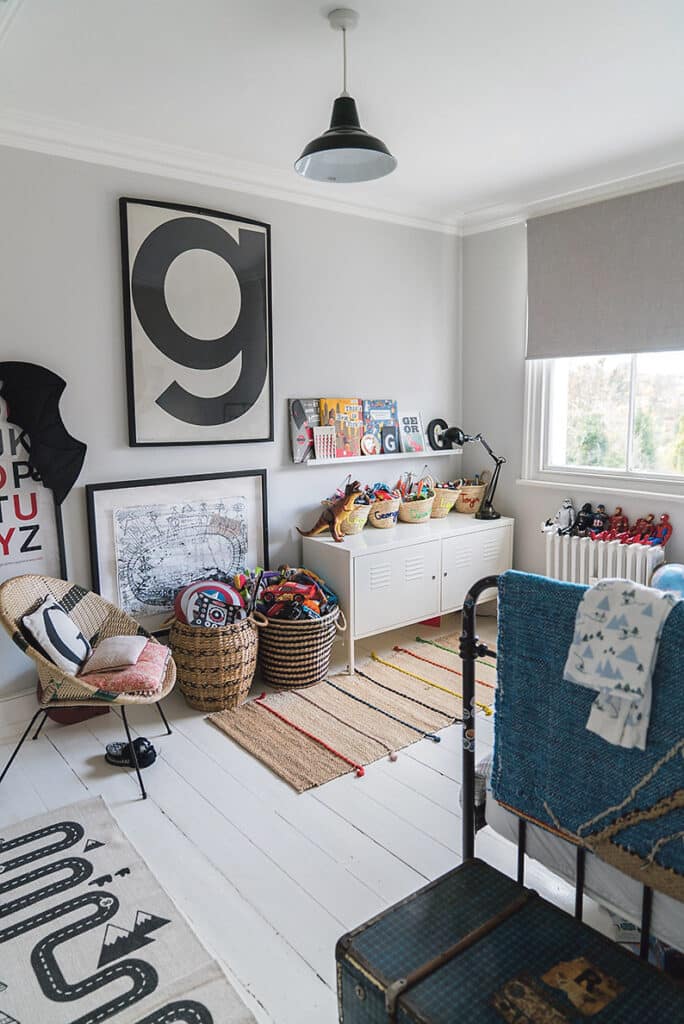 Firstly, choose a washable matt paint (a good neutral paint is Colourtrend paint Temperance).
Stay neutral with the walls using ivory, white or grey tones or add an accent wall in a bold colour. Going with a neutral colour palette and adding in bold colours with your textiles, as in cushions, throws and rugs, will mean the bedroom will last you a few years. Use blankets with different knits in complementary colours to add extra softness to a room. Texture is a great way to add a lush feeling to a neutral room. Even in cooler colours, texture can make a room feel cosy ​and comfortable. The layers of blankets on the bed help add texture to a bedroom.
A few options for child's play in the room:
• Use some chalkboard paint for a wall in the bedroom, your child can then draw on this wall to their hearts content and it can be rubbed off easily (if your child is an asthmatic then leave this out).
• Put some decal stickers on the wall – lovely and big – for example the moon, stars, various Disney characters, which can all be peeled off at a later stage.
• A small table and two chairs can be placed in the corner of the room – this can be used for writing, colouring, LEGO masterpieces or any other activities.
• Put up a tepee tent and then your child can play 'house' with his furry friends and siblings – All these playful toys and fun in the bedroom can be used to stimulate a child's imagination.
• Bunting can be put up across the room in neutral colours – this gives a great impact.
• Also add a little area for books – reading is a great way to entertain kids in their bedrooms.
Floor options: You could put a lovely soft carpet in the room – this will make the room really cosy but avoid once again if the child has any asthma or allergies. A laminate floor is a great choice for a child's bedroom – this is easily cleaned and, if anything is spilt, it can be easily mopped up. Laminate floors could last for years in regards to durability.
Blinds or curtains?
I'd recommend a Roman blind or curtains, making sure that whatever option you go for has black-out lining to ensure your child gets the best sleep possible.
Lighting : Put a good pendant light in the centre of the ceiling – you can pick up some very reasonable pendant lights for kid's bedrooms in your local lighting store. You can also put a lamp on the desk – this will illuminate the desk completely. If you want to add another light option in the room, go with fairy lights or LED lights. Oftentimes a comfort light is plugged in.
Beds: If your child wants a 'fairy princess' or other themed headboard, then buy a normal divan bed and add the princess headboard to the bed, as this can be taken off at a later date and a more suitable one added as the child grows. If your child is a toddler there are 'toddler bed options', which can be extended out to a certain length. Psychologists say to always encourage your child to get in or out of bed.
When your child is older, you can buy a 4ft or 4-6ft double bed. Normally a nine, ten or 11-year-old child would love a double bed at this stage. There are also raised bed options – these beds are great for underneath storage – we all need that extra bit of storage when it comes to kids. Another big thing to consider is a waterproof mattress – or a mattress cover – this will protect the mattress and you will get longer out of it. If you have two kids sharing, then have the two beds facing the door (Feng Shui).
Storage options: Shelves are a must in any kids bedroom. Another method of storage is your wardrobe – try and get a wardrobe with shelves if possible.
Bedside lockers are another useful form of storage – most bedside lockers would have pull out drawers. If you have old furniture then just give it a prime and paint it then.
If your style is a mix and match of furniture then paint the furniture you have in a mixture of colours.
A chest of drawers is another storage option – this can be used for a child's underwear or PJs.
I hope this article has helped you in some way…so key points, keep the colour palette neutral and add in pops of colour, this means you can change the colour scheme as often as you like when kids get too big for princes and princesses and dinosaurs and dragons without breaking the bank!
Maura Mackey Design on
Instagram / Facebook.