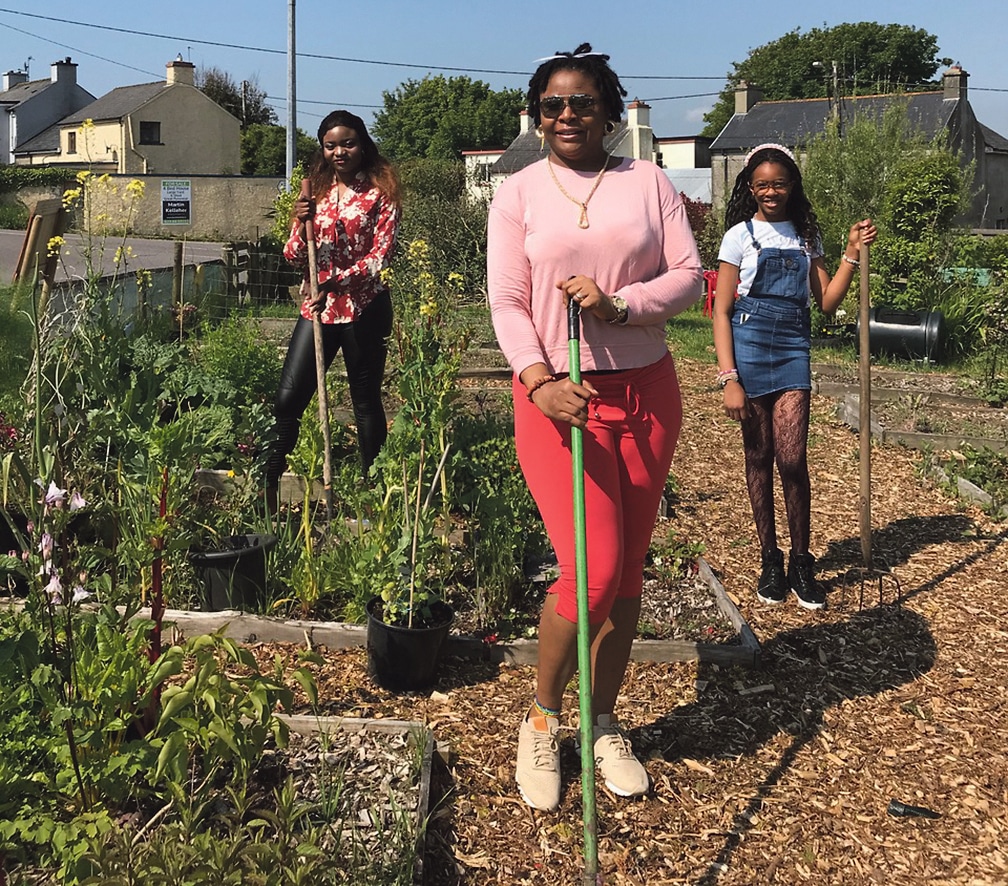 The team at Clonakilty Community Garden has expressed its gratitude to Mike Deasy and his team of Tidy Towns' volunteers for their fantastic support and hard work recently in helping prepare the garden for a visit from RTE's 'The Today Show.
On this occasion, a simple request for bark mulch to tidy up the paths, led to an offer of help from several of the willing Clonakilty Tidy Towns' team. As a result, the garden has never looked so beautiful and the whole experience has lifted everyone's spirits.
"The very ethos of our project is that together we are stronger and that we all belong," explains garden co-ordinator Olive Walsh. "During the filming Kitty Scully spoke of the need for diversity in planting for a strong healthy garden and how this is echoed in our message that diversity strengthens community. We, the Clonakilty Friends of Asylum Seekers, are the custodians of the garden and, together with residents from the Lodge Direct Provision Centre and the wider community, we have worked together for several years now to create this beautiful garden. We consider time in nature as therapeutic and we try to create opportunities for rewarding occupation, education, play and cultural exchange.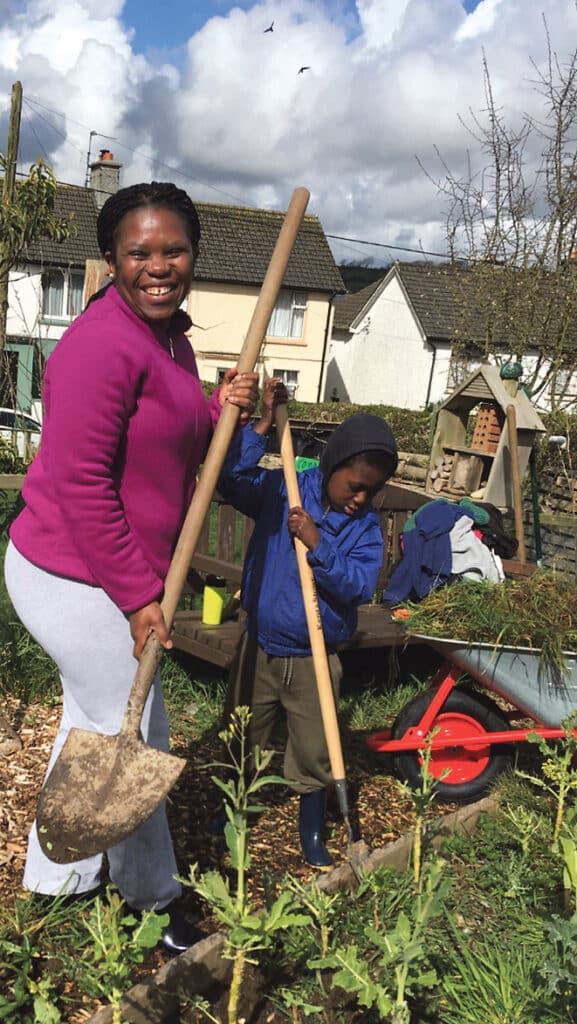 "As Irish people know what it is to be the migrant. How hard and lonely it can be to leave family and place behind in search of safety and a better life. Many of us have children and grandchildren living overseas and we hope that wherever they are, they find a warm welcome and feel safe and included. That is what we would like to offer to new communities trying to settle here in Ireland. In particular we care deeply for the wellbeing of families seeking International Protection. When they come to Clonakilty we are often the first community they meet. The residents of the Lodge share with us their experience of Clonakilty as a warm friendly place. Many former residents have settled in Clonakilty and are happy to live in such an inclusive community. Many of these beautiful souls who have been granted Leave To Remain would dearly love to stay here if they can find accommodation. Not an easy task coming out of Direct Provision with many residents competing in an already over-crowded market. If you are in a position to help a family to transition into independent living, please consider renting to them."
If you would like to play a part in proactively creating a community that you would like to be there for you or your loved ones if you were the stranger, please consider joining the Clonakilty Friends of Asylum Seekers or the Clonakilty Community Garden team.
New members are welcome to join through the Facebook pages or pop into the garden for a chat and see how you can join in creating a warm inclusive welcoming place for displaced families. You will find the team there most week mornings. No previous experience needed, just warmth and goodwill.
Clonakilty Community Garden is conveniently situated on the doorstep of the Clonakilty Lodge on Youghals Rd, P85 HW68.