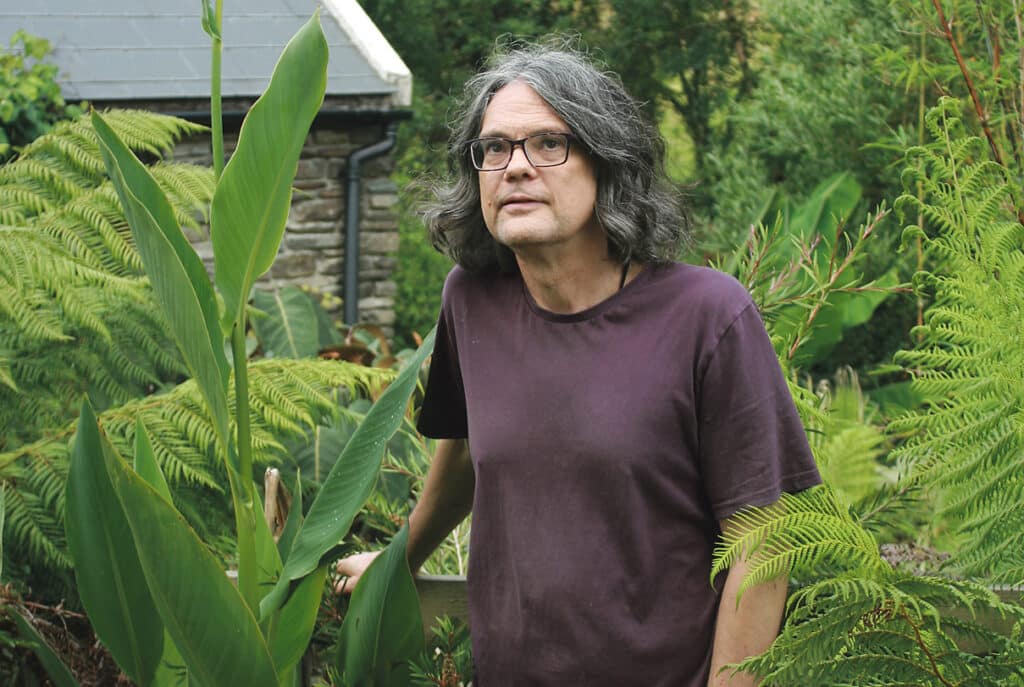 Lovers of rare and unusual plants will have the opportunity to visit two of West Cork's more exotic gardens before the Garden Trail season comes to a close this autumn. Comillane Gardens on Cape Clear Island will hold an open day this Saturday, September 3, from 1-4pm and it's mainland sibling The Fernery in Skibbereen will open  on Sunday, October 9, 1-4pm. Both gardens are under the care of ecologist and gardener Michael Allen Z Prime, who collects and grows seeds and plants from all over the world, many of which are now endangered in their natural habitats.
Its temperate, oceanic climate, rare in the northern hemisphere, is what attracted Michael to West Cork. After trying and failing with many exotic plants in London due to periodic cold winters, he started a search that took him to Cornwall, the Isles of Scilly and finally to the South West of Ireland. After doing some research, Michael decided that Cape Clear, with its unique microclimate would give him the best chance of successfully growing rare plants from many subtropical, oceanic, and cooler desert areas of the world.
"Microclimate is a complicated subject and hasn't really been explored much in Britain or Ireland, whereas if you go to France or Germany, you'll find they know every little patch and what it's suitable for growing," he says.
"If you're growing things in the longterm, trees and shrubs that might live for centuries, it's not the average winter that's of most interest or importance, it's those odd terrible winters that we only get once every 20 years."
After falling in love with a cottage ruin on 14 acres on Cape Clear, Michael and his family moved to the island permanently in 2003. Here they have created a garden where the exposed, south-facing slopes provide a habitat for cacti and succulents, while more sheltered areas provide a home for palms and unusual tree ferns.
By creating microclimates through the planting of hedges of bamboo and Olearia, Michael was able to create more sheltered areas.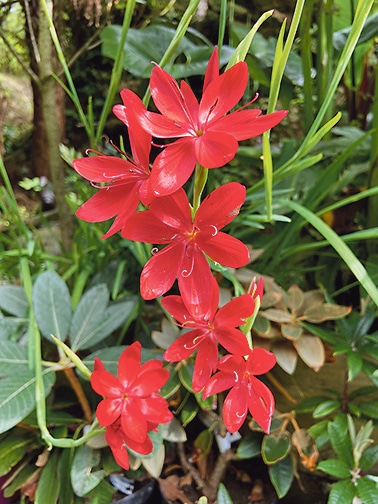 "We found that Cape is too dry and windy for a lot of the very tropical plants but luckily my interest in plants is wide so I discovered it's a very good place to grow cacti and succulents," he shares.
Located on the eastern side of the island, Comillane Garden lies in the rain shadow of the hill, which means it doesn't get much rainfall and the wind also causes a lot of moisture evaporation on the plants.
In 2012, Michael purchased another ruin, this time on the mainland, nestled in the hills between Skibbereen and Baltimore. A smaller garden, The Fernery, is also packed with rarities, from the bold foliage of Schefflera macrophylla, which can reach heights of over eight metres to evergreen protocarnivorous Puya alpestris with its narrow, arching, dark green leaves, the spines along the margins making a clump about 60 cm high. In summer the plant produces tall, dense spikes of metallic turquoise to almost black flowers with orange anthers. It's relative Puya raimondii, also known as queen of the Andes, is growing on Cape Clear. This plant is one of the most remarkable plants in the world, growing at 4000m altitude in Columbia.
"It can take 80 years to reach flowering size and once it does flower, the entire plant dies and has to come again from seed," shares Michael.
Tree ferns feature prominently, including Dicksonia antarctica, Cyathea dealbata and Todea barbara and there are over 20 different species of palm trees growing in the garden.
Subtropical introductions from Vietnam include Rhodoleia parvipetala, Disanthus ovatifolia, Magnolia floribunda v. tonkinensis, and five different species of Schefflera.
"Many plants in West Cork often assumed to be native in fact originally came from the Southern Hemisphere, such as Montbretia (from South Africa) and Fuchsia magellanica (from Chile). "A tree that should become just as common is Embothrium coccineum," says Michael.
Another exotic looking plant in The Fernery and very easy to grow anywhere in West Cork is Schizostylis coccinea. "This flowers from late summer until Christmas in a sunny but damp spot."
While it needs a sunny spot, Trachelospermum jasminoides, (Star Jasmine), with the right conditions will flower prolifically all summer and has deliciously scented flowers.
Pseudopanax ferox from New Zealand will eventually form a small tree with more normal leaves and a compact habit. It needs good drainage but can grow in sun or light shade.
"Its leaves are designed to look unappetising to Moas, the now extinct giant birds that were formerly the principal herbivores in that country," shares Michael.
By digging into a steep earth bank, Michael has created two sheltered microclimates. The South wall is perfect for heat loving plants like cacti, succulents, and sun-loving palms, and the North bank, which gets the moisture from the hill, shades leafy ferns like the Cyathea dealbata (silvery tree fern) and other woodland species. "The Māori people used the leaves for marking trails through the woods," he says.
As our planet warms and threatens production of major crops like maize and wheat, Michael is also investigating edible plants and crops that could possibly thrive in our temperate climate.
Butia catarinensis, a type of feather palm, is very hardy and produces delicious edible fruit.
Agave montana, a beautiful and architectural plant, resembling a large artichoke, native to Mexico and Guatemala, could be used to make tequila. It grows happily at The Fernery.
Akebia trifoliata, a vigorous climber growing over The Fernery door, is an easy plant, extremely hardy and edible, and boasts blue-purple fruits. In order to get the fruits, which ripen in October, cross-pollination between two plants is necessary. "The skins can be stuffed and fried, and inside, once you separate out the seeds, the juicy pulp tastes like tropical fruit," says Michael.
One of the more unusual crops Michael is experimenting with in the hope of finding an edible specimen that will grow successfully here, is bananas. He's trying out Chini Champa, a banana from the Himalayas with a sweet eating fruit.
The cannas, whose flowers can reach 12 feet in height, should be in full glory by the time the open day comes around in October. Even these are edible! "It's grown as a vegetable in South America and a good source of starch and carbohydrate so could have many uses."
There are so many more rare and interesting specimens in this fascinating garden…too many for this article…but if you're a plant lover please don't miss out on the opportunity of an expert guided tour around this gem.
The Fernery, Gorteenalomane, Skibbereen, P81 RX62.
Comillane Gardens P81 X286
For more information email comillane@eircom.net
westcorkgardentrail.com