Good things come to those who wait and so, after over a decade hiatus from site purchase to build completion, the O'Donovan family finally moved into their perfect house in Clonakilty just in time for Christmas 2019.
Kevin O'Donovan and Sinead Hallahan have been married for 12 years and are both self-employed in Clonakilty town; Kevin is co-owner of Scannell's Bar and Sinead owns Gooseberry Boutique. They are parents to four children, evenly split between boys and girls, and have two dogs thrown into the mix.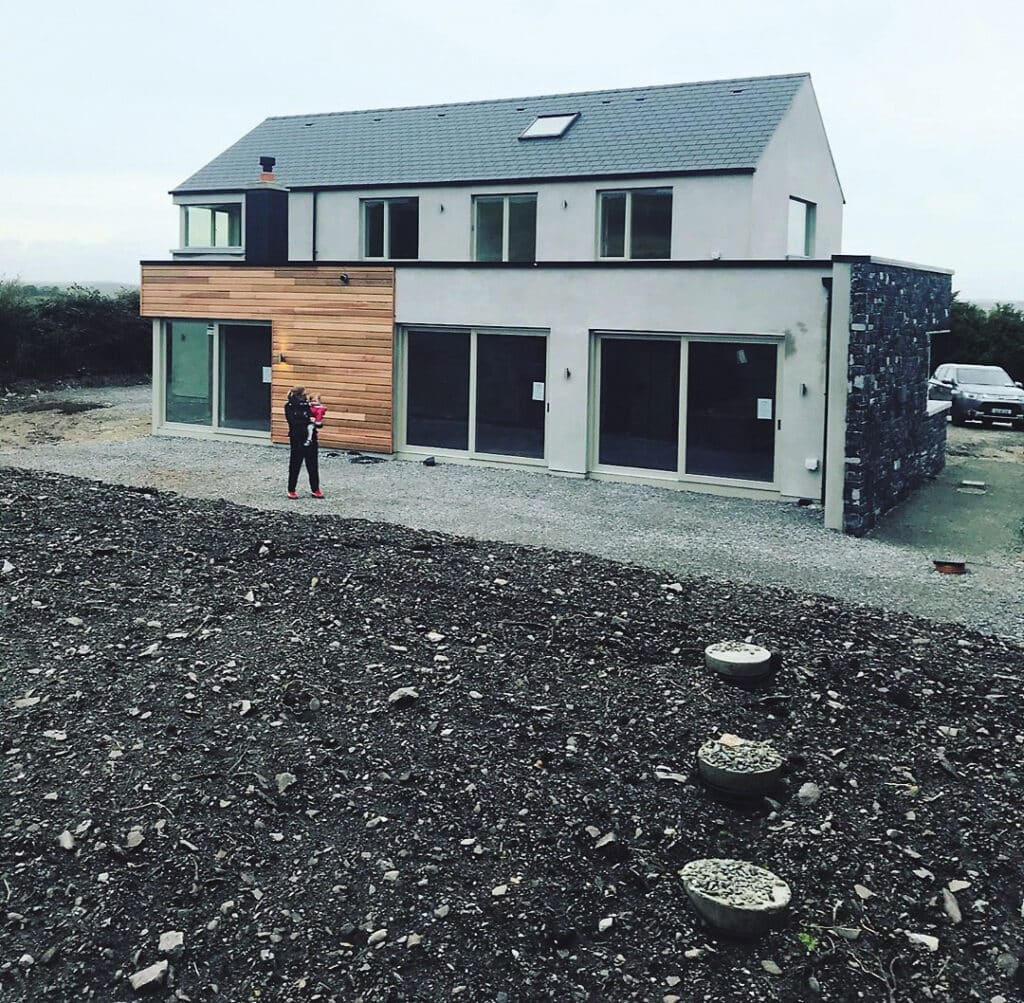 When the couple were first married, they owned a small house in Clonakilty town but, as their family grew, they moved to a larger rented house in the countryside before starting to build their 'forever home' in June of 2018 on a 0.6 acre site at the end of a quiet cul-de-sac just five miles from town.
Kevin explains that, "We actually bought the site 12 years ago with the intention of selling our town house to fund the build. I'm from the area and my elderly parents live just a half a mile away. Unfortunately the crash happened soon after we purchased and our house went into negative equity so we had to wait it out. Eventually we sold at a good price in December 2018, which finally enabled us to start the build."
As for so many, the main challenge was getting approval for a mortgage first day. Then of course as happens so often the project did go over budget. "We expected it because of the design choices we made during the project," explains Kevin. "However we were optimistic about finding a source of extra finance to cover it and were proven right when we approached Clonakilty Credit Union for a loan."
Sinead's sister Sharon of Sharon Brown Designs drew up the plans and did all the hard work to get planning permission, which was granted on the first application. Once planning was granted, the couple then put the project out to tender to local builders and chose Gilbert O'Sullivan.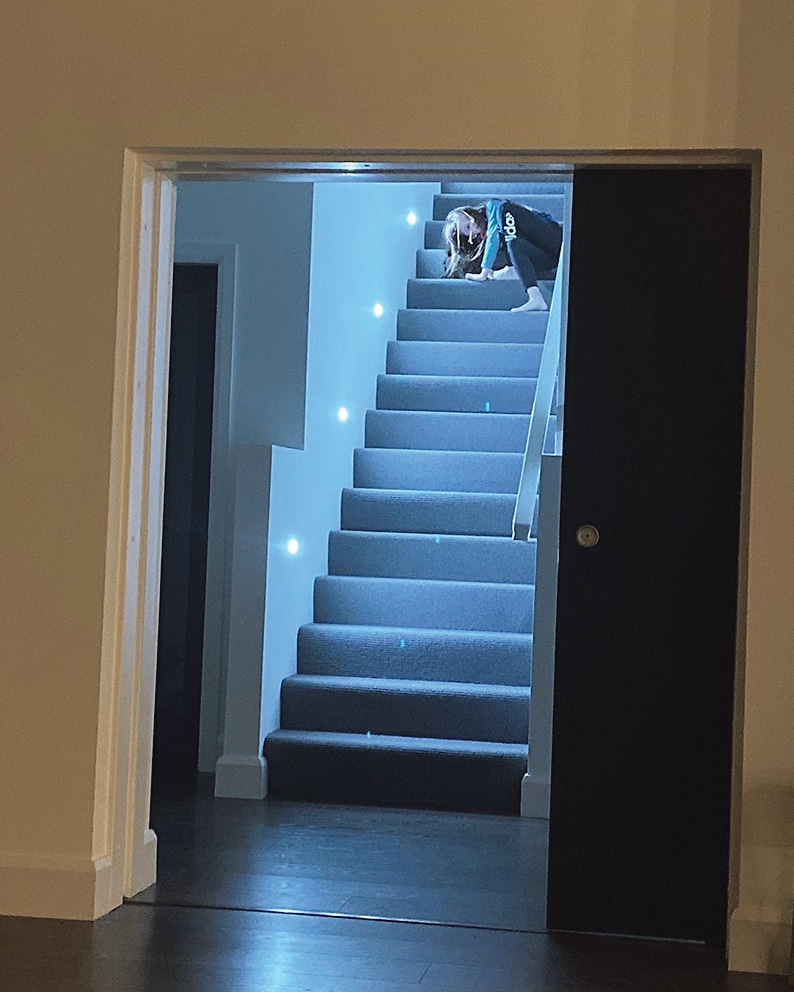 The result is a building that mixes old and new; the house looks like a traditional two-storey farmhouse with a single storey extension. It has four generous bedrooms, two ensuites, a family bathroom, open-plan living area and a small TV room. There is also a downstairs toilet with washbasin and a utility room off the kitchen area. The interior is a very simple, modern and unfussy style that reflects the couple's taste and laidback approach to life.
"We wanted a house that would provide enough space as the kids grow into teenagers," Kevin says. "We thought about little things that would suit our way of life such as installing an outdoor shower on the garage wall for when we return from the nearby beach."
Kevin and Sinead put a lot of store in using local trades and suppliers. They spent time researching and taking advice from the builders on all the products they bought for their home and were delighted to be able to source almost everything in Clonakilty.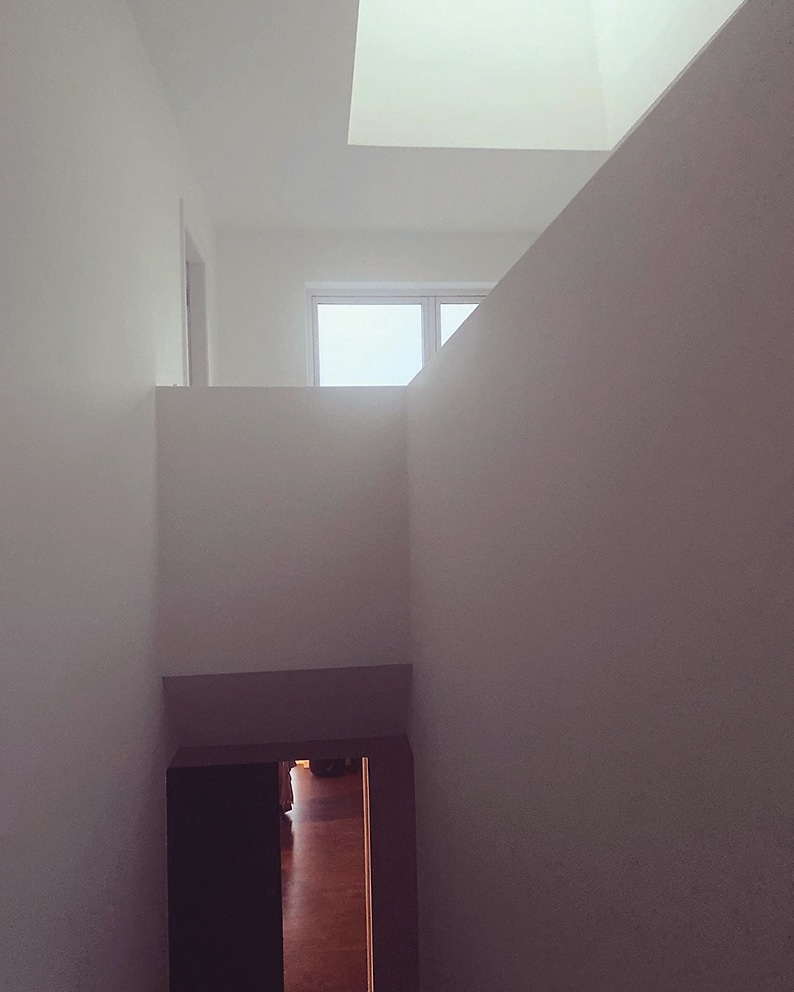 "The bathroom fixtures and fittings, plywood, steel, ironmongery, doors and more are from West Cork Building, the tiles are from J&T Tiles, carpets are from Sheehy's ("Séan in Sheehy's was particularly helpful," says Kevin) and the painting was done by local painter Mick Connolly.
"We were able to source pretty much everything in Clonakilty but we did go to Cork Lighting for all the light solutions, as the owner Ger Cummins is a relation of mine.
"For furniture, we had a lot already and, while we did buy a few new pieces, we mostly have gone down the road of local second hand furniture shops. We keep an eye out for nice pieces of old furniture and give them a new home."
The house is A-rated and uses an air to water heating system, installed by local plumber Paul O'Regan, has triple glazing and an air exchange system that pulls in fresh air from outside to replace stale air regularly. There is also a biomass sewage plant under the lawn, which Kevin eventually plans to lay astroturf over.
"Our second eldest Fionn, who was aged nine at the time, was very interested in every process, always asking the tradespeople questions that they were happy to answer. It's a very comfortable house really. I think the only issue is that we have three walls of glass in the living space that can make the rooms very hot when the sun is blazing, but that's only an issue if we are out at the time. Otherwise the house is very comfortable; the ventilation system means that the house never feels stuffy at night."
"We want to explore green energy more when we have the budget. For example, the house is wired for solar energy but we don't have panels installed yet.
"We have a few jobs to finish yet, such as installing the electric blinds that we have wired for and we haven't done anything much with outside yet, except for laying a lawn during lockdown for the kids to kick a ball around on."
As a keen cook, Kevin's favourite room is the kitchen. Crevan Faley Designs built the bespoke kitchen and utility. "It has a super six burner hob and ovens, a great worktop space and a big fridge, so it's a pleasure to cook in it."
Looking back the couple wouldn't really do anything differently. "The house is a very efficient, spacious family home. If I had my way, I might have scaled it down just a bit, but overall it's great; the open plan really works for us. We love to spend time together making dinner or chatting. As all couples with young families, we will nurture and update the house interiors and grounds to adapt to the children's growing needs."
"To avoid problems engage a highly recommended builder as we did with Gilbert," is Kevin's advice to those starting out on their building journey. "Ask all the questions at the design stage to get a clear idea of costs. A beautiful, well-designed home is possible on any budget."