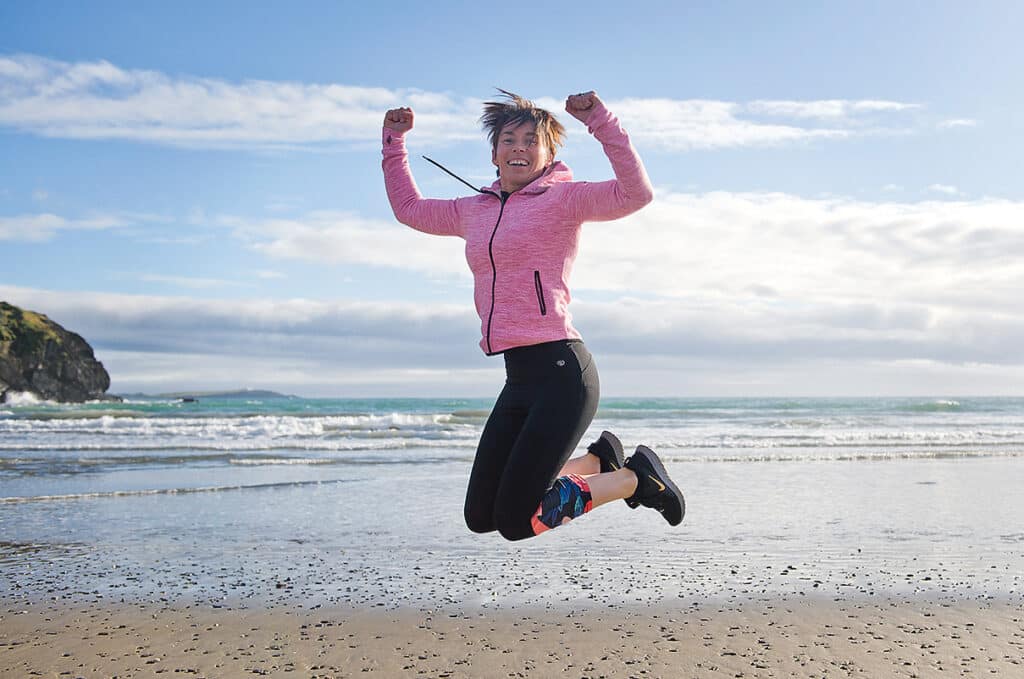 FeelGood Health and Fitness will open in Clonakilty in January, bringing a variety of fitness classes to suit different fitness levels and abilities. The woman behind this new health and fitness business is Lorna O'Regan. Lorna tells West Cork People about her new enterprise, which will offer fun as well as healthy classes for people of all ages.
Tell us about yourself and and why you decided to set up FeelGood Health and fitness?
I live in Clonakilty and have three girls aged eight, nine and 10 years. I am passionate about food and fitness and love to cook nutritious food. Growing up in a household with three vegetarians ensured nutrition was given due priority and I learned this at an early age from my mother. After studying Nutritional Science in UCC, I worked for several years in the health industry and have always enjoyed sport and generally keeping fit. When my job was made redundant last April as a result of Covid-19, I decided to use my free time to train as a Personal Trainer (Level 4 and 5). I enjoyed the course so much that I continued my studies to become a Strength and Conditioning coach (NFQ Level 6).
The birth of FeelGood Health and Fitness seemed an obvious next step.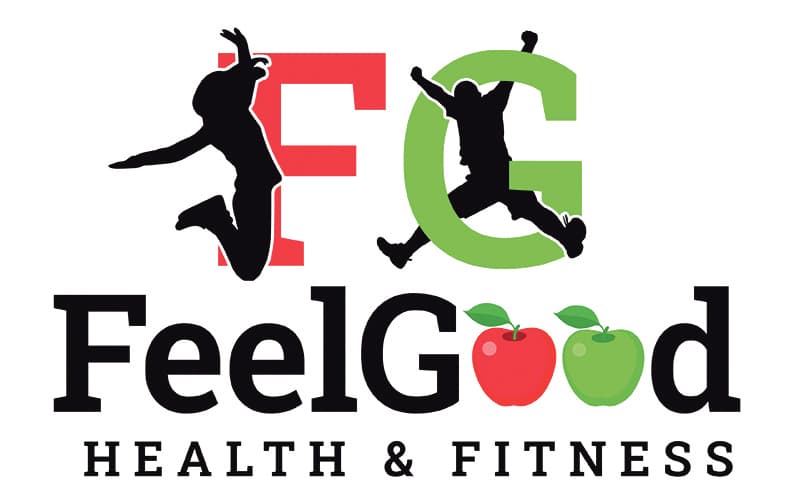 What will you be offering at FeelGood Health and Fitness?
I will be offering a range of services. A variety of fitness classes, personal training, nutrition coaching, school programmes, corporate wellness programmes, functional movement screening with relevant corrective exercises and boot camps.
Describe the fitness classes you will be offering?
I will be offering several fitness classes to suit all abilities from beginners right up to advanced with classes also available for teens, antenatal, postnatal and seniors. I have consciously put together a variety of classes to help you find a class that suits you. The beginners' classes will teach correct posture and technique and will be low intensity type exercises. This will be a comfortable place to come and exercise and develop your strength while also progressing your ability in order to move on to more intense classes.
There will be intermediate and advanced classes, which will be mainly high intensity interval sessions with an 'express' class offered at lunchtime for those short on time. My fitness classes will be delivered in a fun way, but I will help you unlock your inner beast and have you leaving the class with that 'feel good' feeling!
This year has been a tough year and I really want my classes to be accessible to all fitness levels. Looking after your mental and physical health is so important, but I think everyone needs an escape and routine now more than ever.
Wellbeing and exercise for children is very important especially in the current climate. Will you be offering any classes/programmes for kids?
I'm really excited to share with you that I will be bringing Kangoo jumps to Clonakilty, which is a fitness class using Kangoo rebound shoes. These are so much fun! As they absorb 80 per cent shock, they are so much kinder to your joints while still allowing you to do a great fun cardio workout. I'll be offering this class to teens only initially but, depending upon demand, I may extend classes to other groups. I will also be doing kid's boot camps, which will involve a variety of fun activities centred around FUNdamental skills. I will also be offering six-week programmes for schools
Six week School Programme: I will be offering a six-week nutrition and fitness programme to schools. These will involve FUNdamental skills for kids, which are an extremely important and foundational aspect to sport. This will be delivered in a very FUN way so it's fully inclusive to all kids. I will also be broadening kids' understanding of the importance of good food and teaching them the power of nutrition.
Tell us about your Rock n Box class, it sounds like great fun?
Rock n Box will be a class built around modern and classic rock tunes where you can punch out any pent up energy from the day. The classes will run on Tuesdays, Thursday and Saturdays, ranging from classes for beginners right up to seniors. Get in touch for details of times.
Have you any class that incorporates both Nutrition and Fitness?
The six-week FeelGood Programme This is a great programme is a great one if you want to address your nutrition and fitness as part of a group. It includes things like body composition analysis, tailored food diary, fitness classes of your choice and a weekly cooking demonstration.
This programme is suitable for all, which is why I have given the option to pick your own classes. Regardless of your goal, be it losing weight, building strength, creating more energy or addressing menopause, I will create a nutrition plan ideal for you and your needs.
I also offer Corporate Wellness Programmes, where I can work with your company to help create a package for your employees. Classes are offered locally or online. Vouchers are also available, which would make a great gift for your employees this Christmas or as part of an employee recognition award scheme.
Where are you operating your business?
I will be at Ahamilla every Tuesday, Thursday and Saturday from January. Classes can be booked online via the website www.feelgoodhealthandfitness.ie or find me on Instagram and Facebook to book also. Email lorna@feelgoodhealthandfitness.ie.
Follow me on Facebook and Instagram for the latest updates. I do hope to offer a few free classes on the beach over the Christmas period too.
Is it possible to buy gift vouchers?
I am happy to announce that I will be offering gift vouchers for any set amount, which would make a great Christmas Present this year. Who doesn't want to FeelGood?