Although the gates to the Hairy Henry Care Farm in Ballylickey of course had to remain closed during the lockdown, most of the therapeutic and educational activities and services on the farm are up and running again since the beginning of July. For the first time this year, Sandra Schmid, manager of the Care Farm, is running a group summer scheme, also known as Summer Provision, for children on the Autism Spectrum, which is funded under the Department of Education. In this group, Sandra, alongside two other tutors, engage children in social and educational activities, which get them used to socialising in a bigger group again and prepares them for their return to school.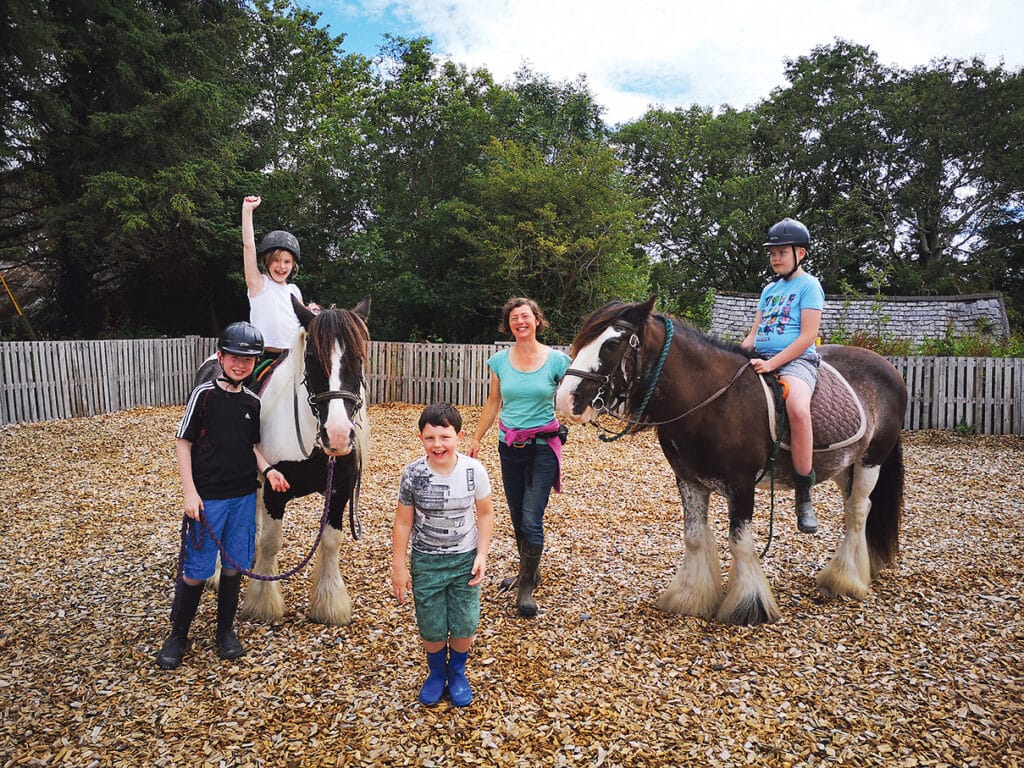 What has become obvious to Sandra over the last few weeks since re-opening is the increased demand for the sort of service that she offers. Her farm is a safe supportive space for children to build on their social skills, gain social confidence and boost their self-esteem. They get the opportunity to engage at their own pace in group activities with animals and nature on the farm, which are purposeful and rewarding. Sandra uses therapeutic riding, caring for the animals, doing projects together like building a den or designing a maze and playground for a guinea pig (just to name some of the fun things) to catch children's interest to learn about the world, try something new and enjoy the company of each other.
With the world picking up momentum again after lockdown and so much uncertainty about almost every aspect of our lives, it seems more important than ever to offer children a slow-paced calm environment. Here they can build on their life skills and emotional resilience without pressure and with activities, which are tailored to meet their individual needs and ability levels.
Going into autumn, Sandra will offer a range of group and one-to-one services ­– educational as well as therapeutic – to children and adults. She hopes that, despite current Covid-19 restrictions, schools and other organisations will be able to make use of her unique service – she can design sessions in such a way that they follow a safe protocol yet are highly beneficial for all clients.
You can find more details on her website www.hairyhenry.com or give Sandra a ring on 087 9389867.
Sandra and her therapy horse Henry will also tour different West Cork towns and villages at the end of August to meet with the community. This is part of her launch of a fundraiser campaign for an indoor therapeutic riding arena – a much-needed addition to Sandra's facility. Wet and windy weather is a major factor Sandra struggles with in order to keep her services open for her clients during the winter months. More about this exciting project in one of the next issues!
If you want to meet Henry and Sandra on tour in your local town in the last week of August, you will find details on Sandra's fundraiser tour nearer the time on her facebook page: www.facebook.com/
hairyhenryireland